This year's Oscar awards could easily have been titled "When stars collide," in honor of the unexpected pairings on the red carpet and beyond. From adorable interactions to cringe-worthy moments, here are our favorite A-List combinations of the night:
Meryl Streep and Jennifer Lopez:
The new besties cheered for Patricia Arquette's feminist shout-out and later snapped an epic selfie.
Jennifer Aniston and Emma Stone: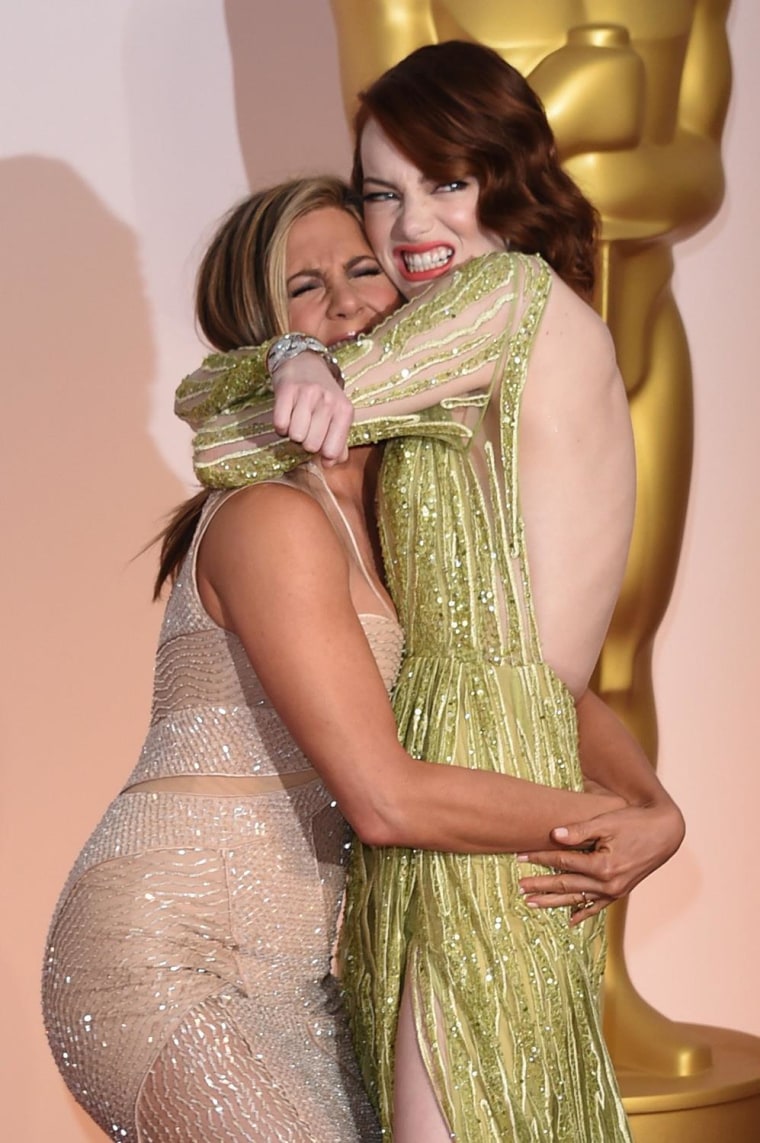 These new "Friends" always seemed super huggable. Now we know for sure!
John Travolta and Scarlett Johansson: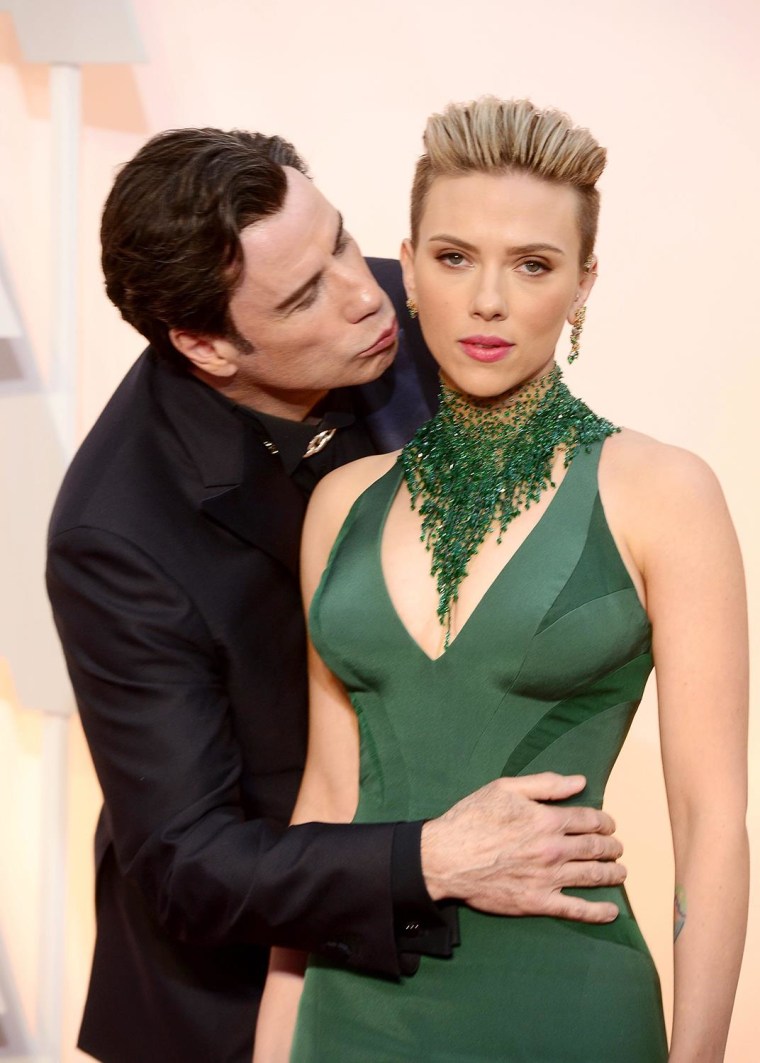 Caption contest, anyone? This photo led to plenty of questions, but only one real reaction: What?
Who knows, maybe these new friends are all exchanging Snapchats at the after parties!