We're used to seeing Hugh Jackman as the nice guy next door (even when he's a brooding Wolverine with sharp claws). So his transformation for "Pan" into bewigged and bald meanie Blackbeard the pirate is quite a switch.
But as it turns out, the change went over well at home!
"The summer of 2014 was a good summer," he told TODAY's Matt Lauer Tuesday. "[My wife Deborra-Lee Furness] likes the bad boys. I'm way too clean-cut for her, actually."
Turns out, him coming home with a pirate swagger and look was good for their marriage. "She kind of dug it," he grinned. "Remember when David Beckham was wearing kind of saris and skirts? She was like, 'Hugh, that looks so good.' I'm like, 'No, not for me!'"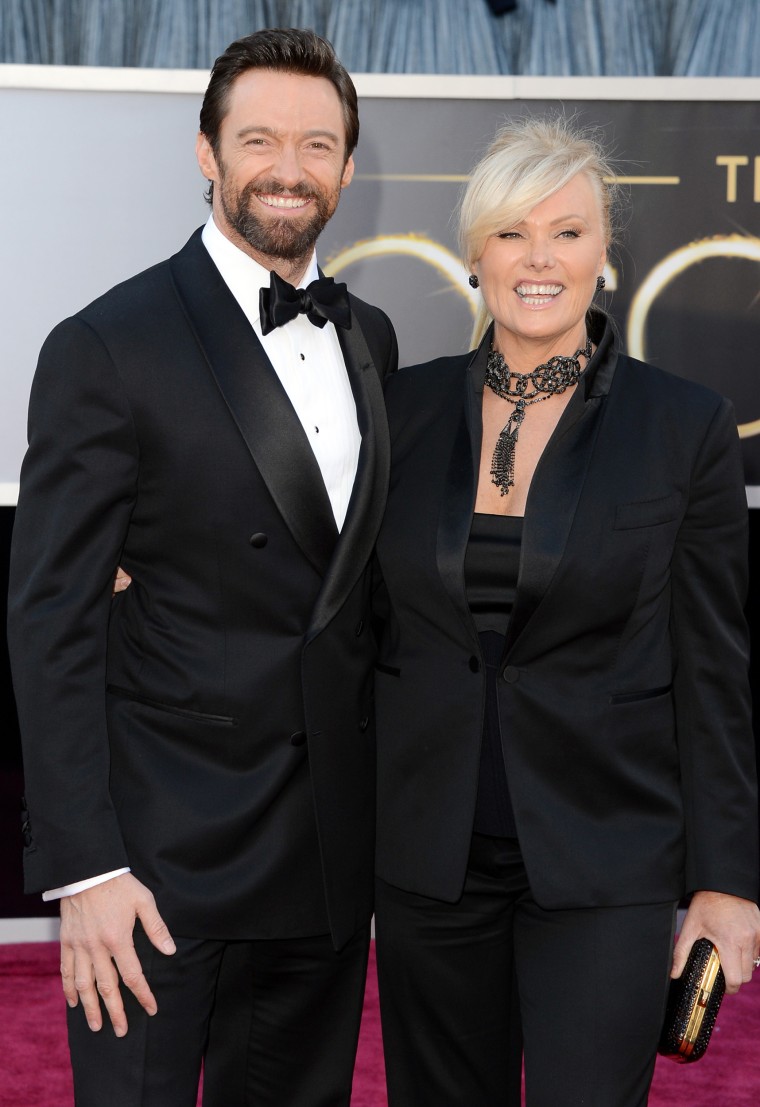 She must have also liked his shaven pate; for the film Jackman opted to have his head shaved rather than endure the 45-minute process of having a bald cap applied each day. When he found out how long it would take, he told the hair and makeup folks, "Give me the clippers!"
Lauer was clearly concerned for Jackman's hair, though. "Were you nervous at all when they cut it off?" he asked. "You have beautiful hair."
Jackman laughed. "No, I was like, 'That's great! That's five minutes of my day I get back.' ... By the way, everyone should try shaving their head at some point and having a shower. It's the greatest feeling ... The only problem is your kids come in and treat you like one of The Three Stooges."
He then demonstrated by patting his head and making some amusing faces.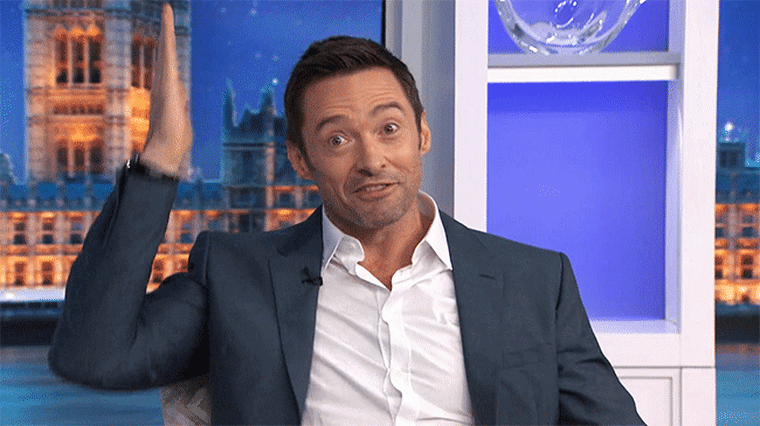 But Jackman may not be done with Blackbeard yet. His 20th wedding anniversary is coming up in six months, and he admitted he was still trying to figure out how to honor it with his wife. "I'll be doing something special," he allowed.
"Dress up as Blackbeard," suggested Lauer.
He liked the idea! "I was gonna do it for Halloween, but no, I'm gonna save it!" said Jackman.
"Pan" opens in theaters on Friday, Oct. 6.