With his 20th wedding anniversary approaching in April, Hugh Jackman told Ellen DeGeneres a sweet story about how he met his wife, years before he broke through as an A-list actor.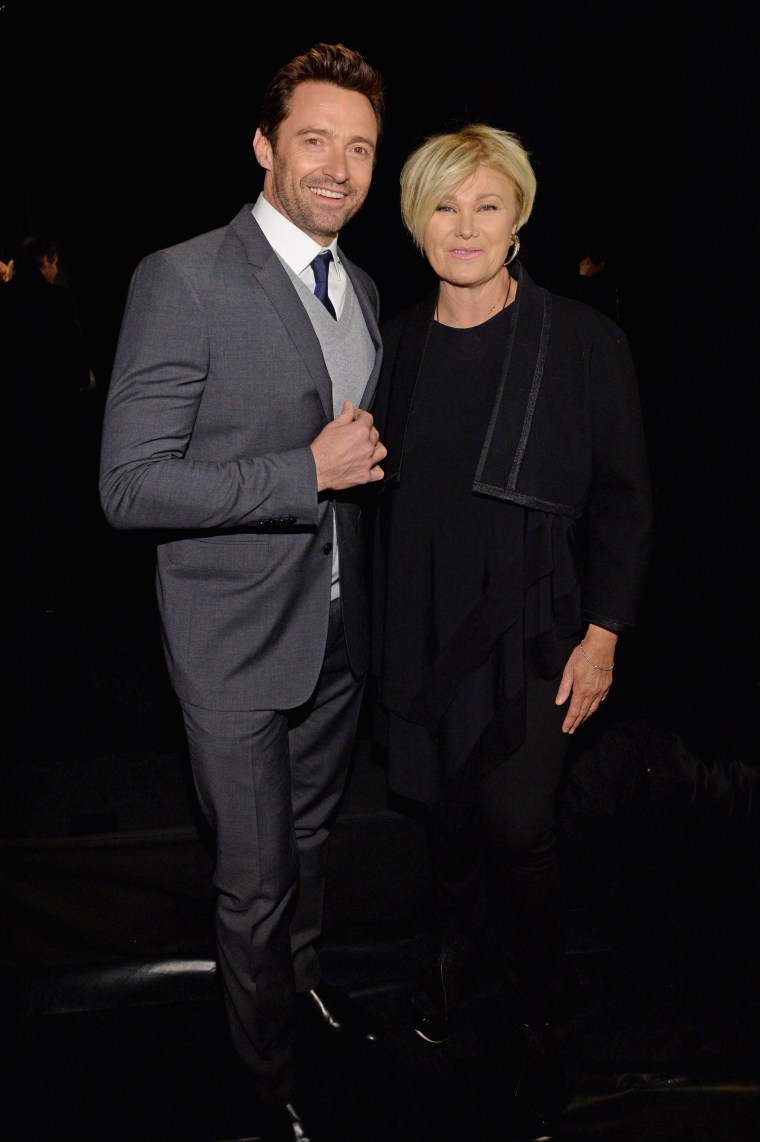 "Obviously, she's the greatest thing that ever happened to me," he told DeGeneres in a clip posted to her talk-show's website Sunday. "And it gets better and better. And I'm kind of really grateful that I met [her] before anything kind of happened, because everything that's ever happened in my career — on screen, off screen — we've always done it together."
In the mid-'90s, Jackman met his eventual wife, Deborra-Lee Furness, were collaborating on a production that he described as his "first job." He said he felt a spark immediately.
"She was the star. I had this major crush on her," the Academy Award nominee added. "Everyone did. The whole crew had a crush on her. And I was so embarrassed by it, I didn't talk to her for a week."
MORE: Hugh Jackman surprises young fan who has cystic fibrosis
Opting to do something about it rather than shy away from her, he threw a dinner party a week later and invited Furness and others to the event. "She said, 'What's the matter? Have I annoyed you? You're not talking to one another anymore. What have I done wrong?'" Jackman recalled. "And I'd had a couple [of drinks], and I said, 'Oh, look, I've got a crush on you. I'll get over it.' And she went, 'Oh, really?' And I was like, 'Oh, this is bad.' And she goes, 'Yeah, I got one on you, too.'"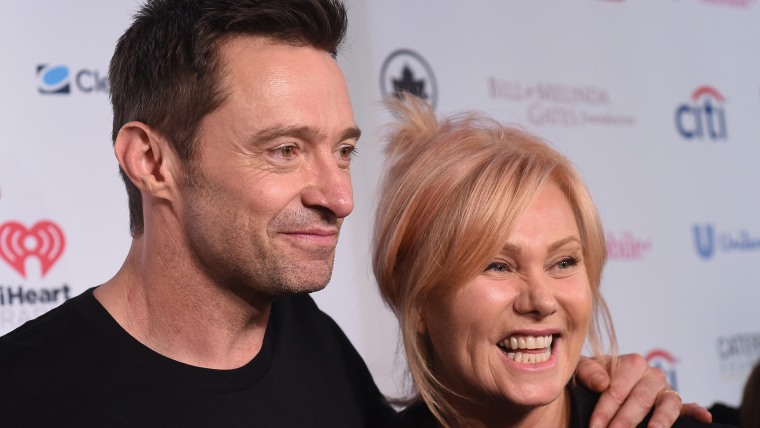 About a year later, they married. They've since become parents to son Oscar, 15, and daughter Ava, 10.
MORE: Kathie Lee Gifford gushes about Hugh Jackman's charity work
Oscar hasn't always been impressed by his dad's frequent and tremendously popular role of Wolverine in the "X-Men" movies and its spin-offs. Although Jackman told DeGeneres how his son once asked him to sign an autograph for a teenage girl on a beach, fandom can be a finicky thing.
"He had another friend over the other day — a new friend — and I was listening in, and the friend was obviously enamored about Wolverine, asking all these questions," Jackman said. "And [Oscar] said nothing, then he finally piped up and said, 'Look, my dad is not tough, he's not cool, he's nothing like Wolverine, OK? So, just get over it.' That was it."
MORE: Hugh Jackman honors deceased fan who painted Wolverine using only his mouth
Jackman concluded with a laugh, "Haven't seen that kid since, actually."
Follow TODAY.com writer Chris Serico on Twitter.