Hugh Jackman is known for being a super-nice guy. But as Jimmy Fallon discovered on Wednesday's "Tonight Show," you'd better watch your back when pitted against the star in a competition. Especially when you're squaring off in the newly invented sport of pool bowling.
Fallon had a untapped knack for the goofy game, which placed the pair on an oversized felt table to sink their shots. With Fallon pulling ahead, Jackman tried to better his chances by placing one of Fallon's out-of-play bowling/billiard balls back on the table when the host wasn't looking.
But it turns out Jackman is terrible at being a bad sport: He accidentally set himself further back by returning his ball to play. The star bent over laughing when he realized his error. "I tried to cheat, but I put my own ball back out there!" Jackman confessed. "It's a really bad moment for me."
Jackman redeemed himself in a sit-down chat with Fallon, when he recounted his experience performing at Joan Rivers' funeral this past Sunday. Jackman revealed that Rivers had approached him about singing at the memorial service years ago, after seeing him star in the Broadway musical "The Boy from Oz."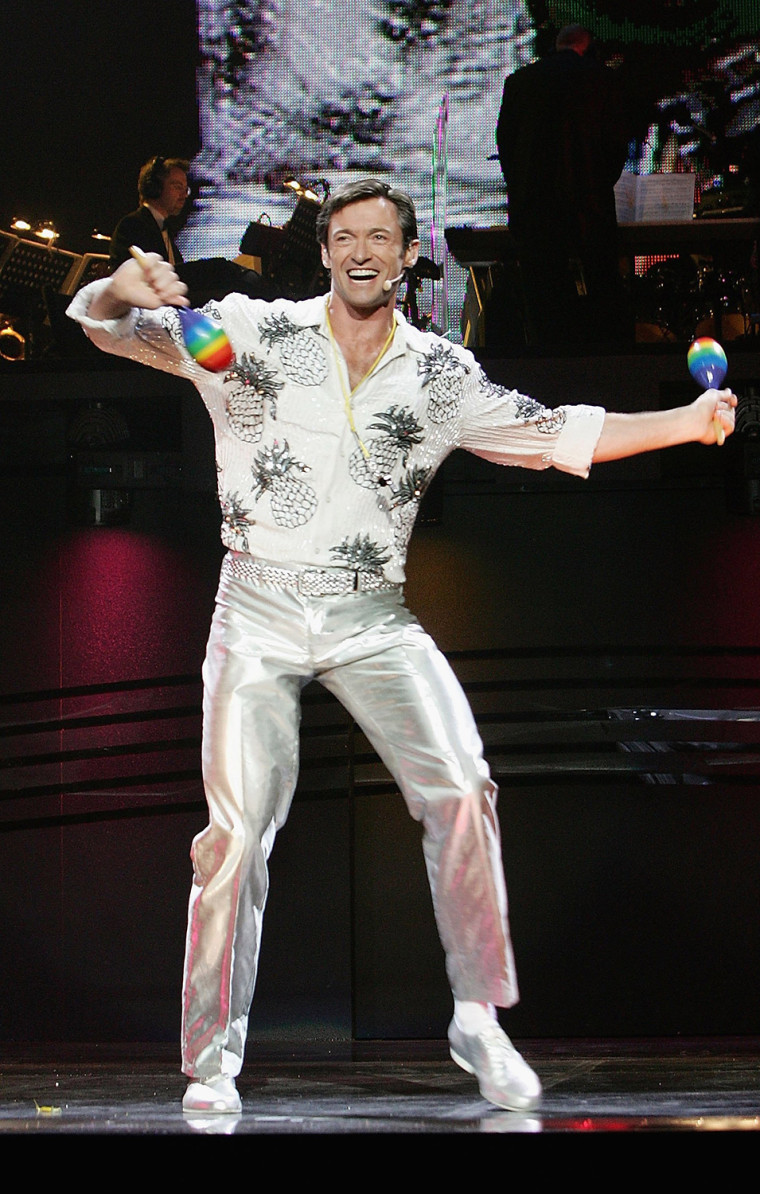 "When Joan Rivers asks, you just answer," he said. 
At the service, Jackman sang "Quiet, Please, There's a Lady on Stage," an emotional song from the show that asks the audience to give a performer "one last celebration" before she bows out.
"The whole thing was very uplifting, very touching and moving but funny," Jackman told Fallon. "And when the bagpipes came out at the end, I mean, everyone just started laughing."
Jackman returns to Broadway in late October with "The River." "The Tonight Show Starring Jimmy Fallon" airs weeknights at 11:35 p.m. ET on NBC.