If you're in the market for a 3.39 carat circular-cut diamond, you're in luck. An engagement ring with those precise specs is hitting the auction block. The only catch: it's the ring that symbolized the ill-fated union between Hugh Hefner and Crystal harris.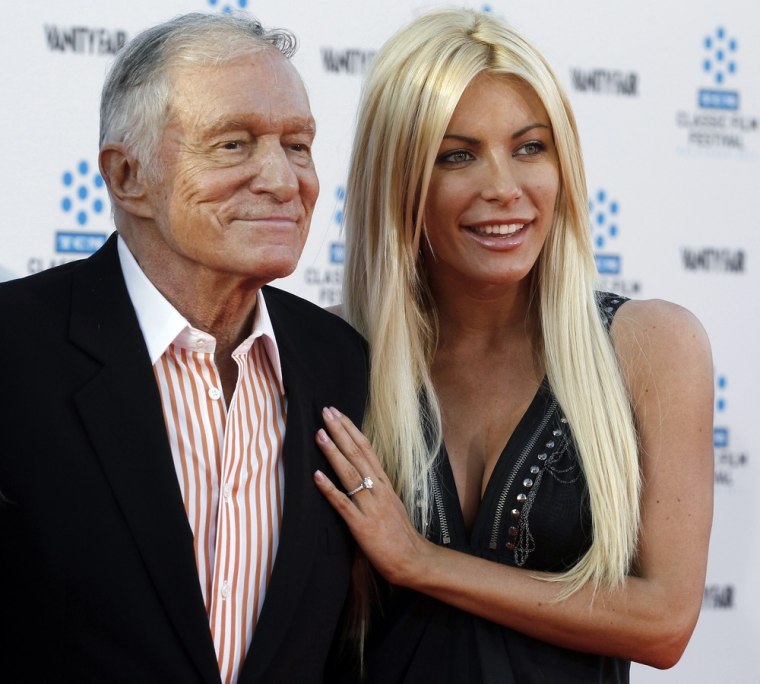 TMZ has learned that the ring is set to be auctioned off at Christie's next month, and could grab somewhere between $20,000 and $30,000. 
Why is Harris parting ways with the bauble? The former Playboy model reportedly "couldn't bear to look at the ring anymore because it brought back bad memories."
Hefner and Harris were supposed to wed in June, but Harris had an abrupt change of heart. You can refresh the sad memory here.