To some, Hugh Hefner was the man who launched their careers, to others, he was a savvy and polarizing publisher who changed the industry and to many more, he was simply the face of what they considered an aspirational lifestyle.
Today they're all mourning the loss of the Playboy mogul.
On Wednesday, Hefner died at his Hollywood mansion at the age of 91.
His son and Playboy Enterprises chief creative officer, Cooper Hefner, led the remembrances and accolades in a statement, saying, "My father lived an exceptional and impactful life as a media and cultural pioneer and a leading voice behind some of the most significant social and cultural movements of our time in advocating free speech, civil rights and sexual freedom."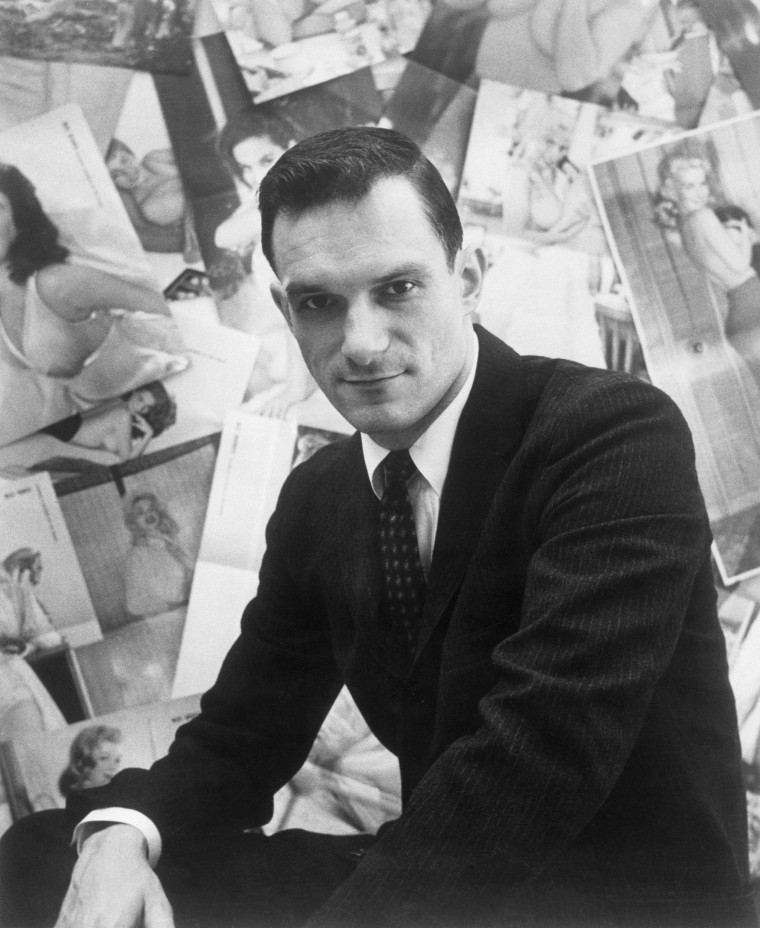 Since then, famous names from Tinseltown and beyond, as well as familiar faces from the pages of Playboy, have shared their own reactions to the news and recollections of the man who embodied the brand he created and who they again and again referred to as a "legend."