"Notting Hill," "Love Actually," "Four Weddings and a Funeral" — there's no denying Hugh Grant's status as a go-to leading man when it comes to rom-coms. In fact, he's about to hit the big screen for another dose of laughs and love in "The Rewrite."
But film fans, take note: The actor has another job that's taking up more and more of his time these days.
"I've always been a little bit doubtful about whether the process of filming is that much fun," Grant admitted during a Wednesday visit to TODAY. "I have spent the last three years in London, doing politics. I never thought I'd be that kind of person."
But in the wake of the 2011 News of the World phone hacking scandal, Grant found himself writing articles, giving interviews and, eventually, taking action.
"It's now been three and a half years, and it's been hardcore political warfare," he explained. "It's lovely to be doing something different. … I'm working with people all day, every day, who have no interest in showbiz. You know, I say, 'I've got to go promote a movie,' and they say, 'Well, why do you have to do that? We've got a meeting with the prime minister on Tuesday.' And I sort of see their point."
That doesn't mean he's ready to say farewell to films altogether.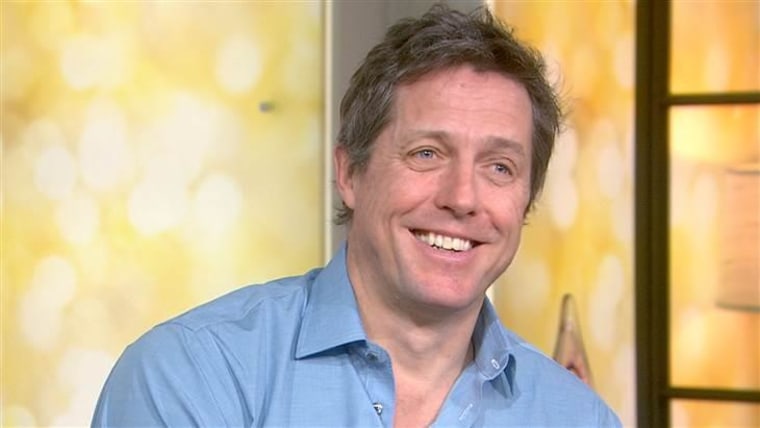 "I think a little bit of showbiz and glitz is always nice," he insisted.
Indeed. Also nice? Grant's accent. According to a recent survey, the British accent is the sexiest of all. But as the actor pointed out, there's more than one to choose from. So what's his accent called?
"Mine's called 'delightful,'" he said with smile.
We can't argue with that!
See more from the thoroughly delightful actor-turned-political-activist in "The Rewrite," which opens in theaters and on-demand Friday.
Follow Ree Hines on Google+.