Team USA Olympic ice dancers Evan Bates and Madison Chock joined forces in 2011 with an award-winning partnership. Four years later, their chemistry on the ice warmed up significantly off the rink.
Bates and Chock revealed the adorable details of their romantic relationship to TODAY's Craig Melvin in the Olympic Village.
"Well, I pretty much told Maddie that I loved her," Bates said of the moment he confessed his feelings for his skating partner. "Last year I told (her) how I really felt and that changed things a lot."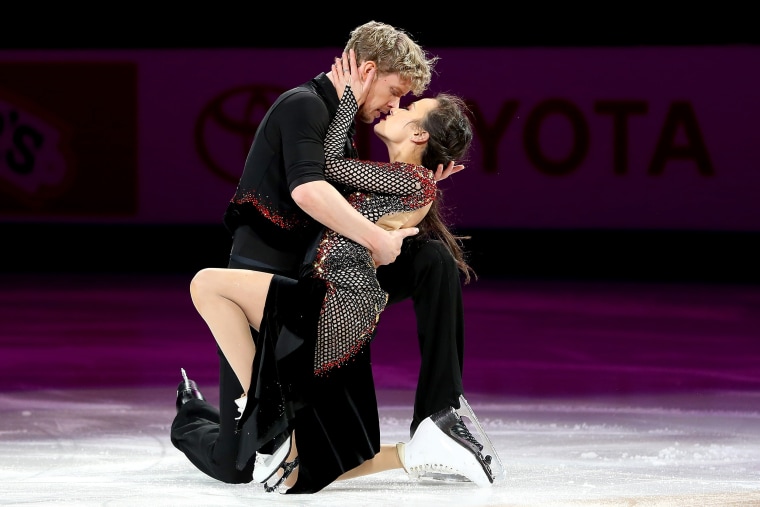 "We'd known each other for more than 10 years. We actually went on a date for her 16th birthday nine years ago. And here we are so many years later, skating together, at the Olympics together," Bates added.
Back in 2014, the pair competed at the Sochi Olympics, but Pyeongchang marks their first Olympic experience as a couple.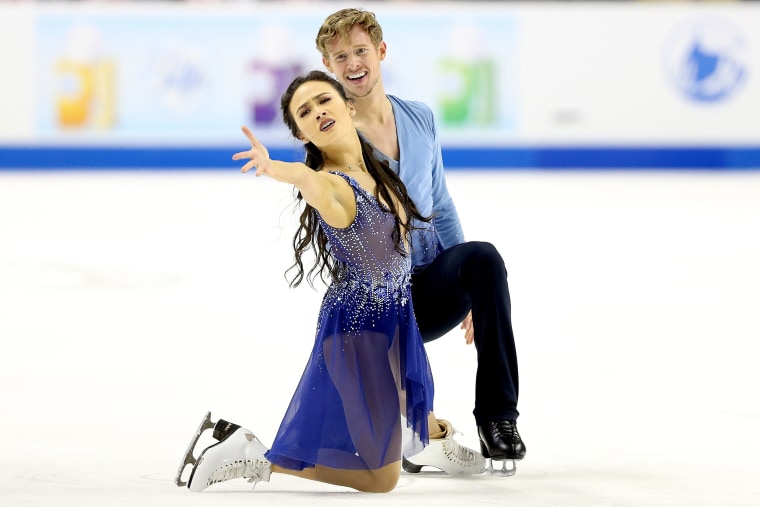 The romance lends a whole new perspective to the on-ice relationship as well, according to the pair.
"Skating together is something that we love doing, and we love doing it together," Chock told NBC when she confirmed the dating rumors. "Now, we're together on and off the ice and it makes it even more powerful. It feels completely genuine and real ... it brings us closer together every day."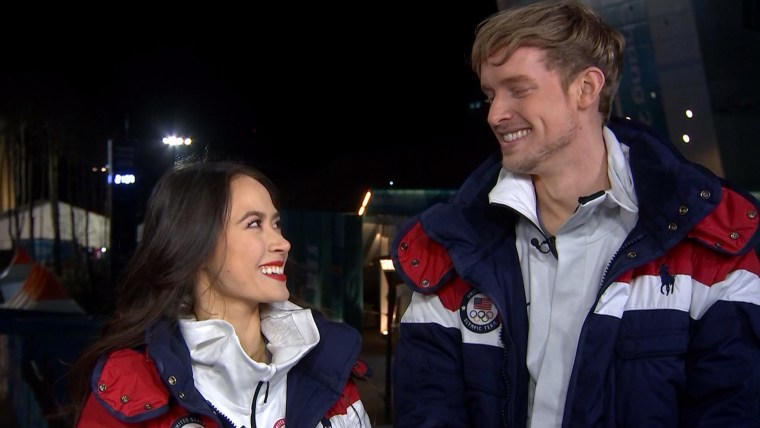 Despite the duo's busy practice and competition schedule, Melvin asked the dancers how they might celebrate one event in particular, Valentine's Day.
The couple looked at each other lovingly before Chock answered: "No special plans at the moment but maybe when the day arises we'll find something romantical to do." Melvin eyed Bates and said, "That's your cue." The Olympic skater replied assuredly, "Oh, I know."
The pair might be inseparable but it seems that Bates will pull off a secret, special moment for his talented teammate.
With lots of love, dedication and communication the ice dancers have high hopes for both their Olympic prospects and their romantic future.