Even the children of celebrities get embarrassed by their family members every once in a while. (Mick Jagger's son can probably attest!)
And that's exactly what happened this week, according to Kardashian family matriarch Kris Jenner, who got a little too excited about participating in "crazy hair day" at granddaughter North West's school.
"Yesterday I took North to school and they had crazy hair day, so I wore a blonde wig, thinking I'd be the cool grandma, you know," she told Entertainment Tonight of daughter Kim Kardashian West and Kanye West's first-born.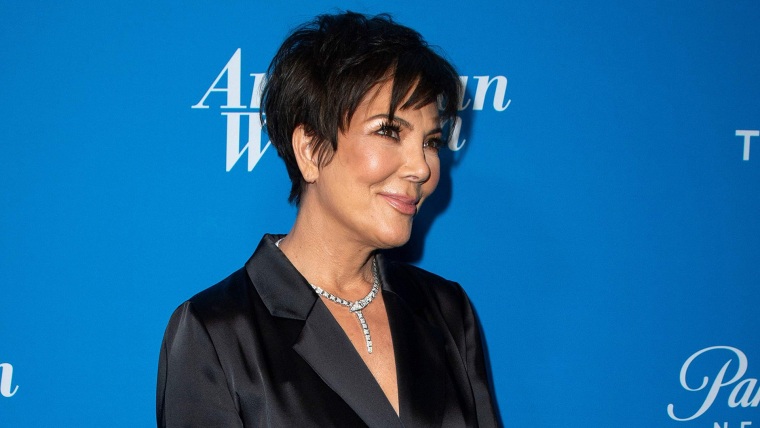 Still, 4-year-old North didn't exactly appreciate the gesture: "North was rolling her eyes, probably mortified that her grandmother wore a blonde wig. It was so funny!"
Aw, but we know she probably had the best intentions!
Of course, North should be used to her grandmother's antics by now, especially if said wig was that infamous platinum-blonde one that she once rocked on Instagram. Jenner first debuted the look in an October 2017 post while posing with a martini and fur wrap (so fierce!), and then brought it back again in January, emulating daughter Kim's platinum locks for #MotherDaughterTuesday.
While Jenner doesn't like to be called "grandma," opting for "Lovey" instead, she does treasure the opportunity to be so involved in her grandkids' lives.
"I'm so lucky, because we all live very close to each other," she told ET. "So I get to see my grandchildren very often, like every day. So it's the best! It's just the best. You see them grow up and change and lose teeth."
With now nine adorable grandchildren — daughters Kim, Khloe Kardashian and Kylie Jenner each welcomed babies this year — "Lovey" is sure to be in for some future shenanigans. And we'll likely hear all about it!