Dolly Parton is truly a national treasure. But when the country-pop singer, 70, met her husband Carl Dean, she was still just a lil' ole gal from Tennessee. And talk about meeting cute!
On TODAY Wednesday, Parton chuckled as she recalled meeting Dean at a "Wishy-Washy laundromat" in between performing songs like "9 to 5" and the title track from her latest album, "Pure & Simple."
"I always make jokes, 'Wishy-washy every since.' But it must be OK, it lasted that long."
MORE: Dolly Parton, husband Carl Dean plan to 'get married again' for 50th anniversary
It sure did. The couple wed in 1966 and are celebrating their 50th anniversary this year. Now, that's not wishy-washy at all! So what's the secret?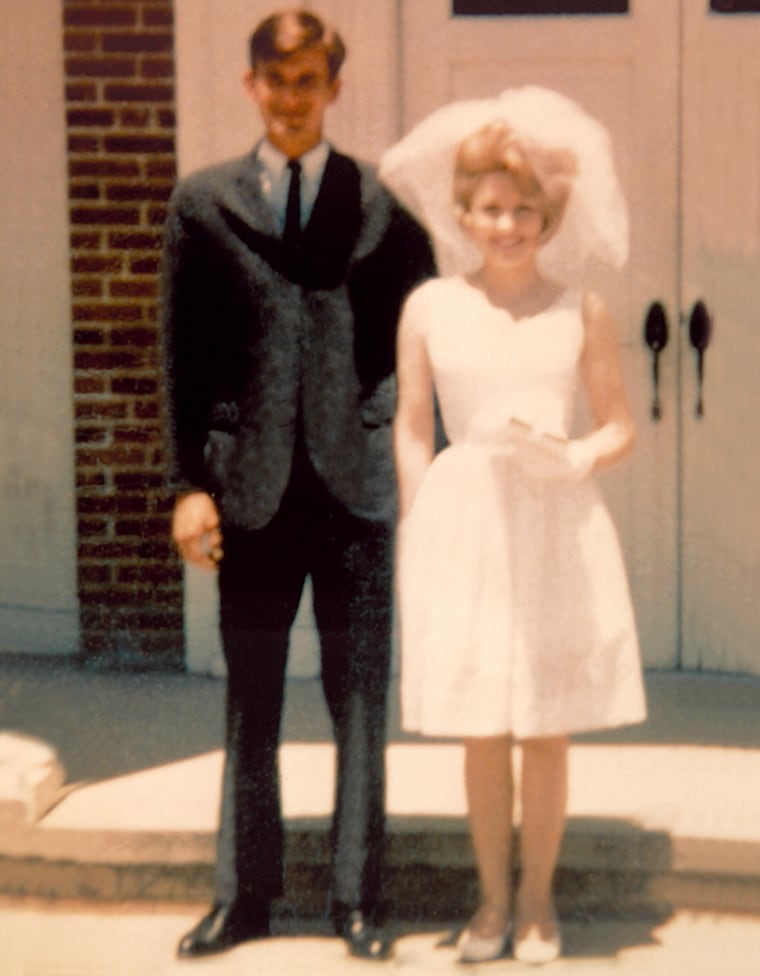 "They say, 'How did it last 50 years?'" Parton said. "I say, 'Forty-seven of those years I was gone.'"
Parton's visit to TODAY is part of her biggest tour in 25 years, and she's delighted people still find her wonderful.
"Usually when you have a tour you have hit records on the radio," she said. "I just wasn't sure people would come, but they did and they are!"
When she sat down with TODAY's Tamron Hall and Billy Bush, the trio talked about one of her classic tunes, 1974's "Jolene," which was inspired by meeting an 8-year-old outside a show.
And when Bush wondered just where that 8-year-old was today, Parton surprisingly had an answer: She recently received a letter from a woman who claimed to be that young girl!
"I'm gonna research it a little more," she said. "Because I've always wanted to know.'"
Hall also had something she wanted to know, what is Parton's pre-show ritual?
"Pray and pee, in that order," laughed Parton.
MORE: Dolly Parton on her childhood: 'We were rich in things that money don't buy'
Later on, Parton also took a minute to hang out with one of the other adorable visitors to the studio — TODAY puppy Charlie!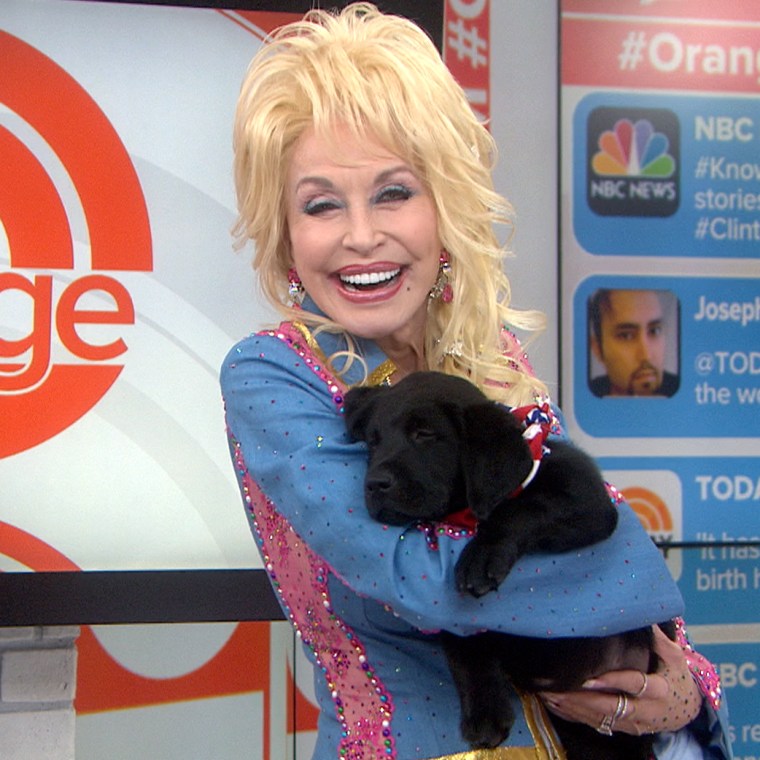 And she and Guthrie had a real moment:
Parton is on the road into December, so be sure to check out tour dates in your area. And don't be wishy-washy about it!
Follow Randee Dawn on Twitter.