Drag queen doyenne Lady Bunny, who came up through the New York club scene alongside RuPaul, is known as much for her outspoken personality as she is for her mile-high blond bouffant.
Growing up in Chattanooga, Tennessee, she says her future in frocks was fairly set by the time she was 5. "I played a snake charmer in a first grade pageant," Bunny, whose legal name is Jon Ingle, told TODAY. "My mother made me this red velvet vest and trim. I felt just like Barbara Eden!"
She and her mom are still close, she says. "She's super supportive — she's come to my shows," Bunny said. "I just ask her to leave and go to the bathroom when I tell dirty jokes."
Even her dad has caught her act. "He came to a play I was in drag for in Atlanta and during intermission, he said, 'Well he has nice legs. It runs in the family.'"
'Oh, my ears were bleeding'
As quick as she is with a quip, Lady Bunny is also a drag pioneer — literally taking the art form to the street with Wigstock, the long-running outdoor drag festival that ran in Manhattan from 1985 to 2005 (with a few gaps).
"It's impossible to talk about the impact and evolution of drag without mentioning the name Lady Bunny," Anthony Ramos, head of talent at the LGBTQ media advocacy group GLAAD, told TODAY via email. "Since the 1980s, Lady Bunny has been a drag pioneer who has used her comedy, performance, and art to not only bring drag culture into the mainstream, but also to symbolize the significance of drag as a form of pride and protest."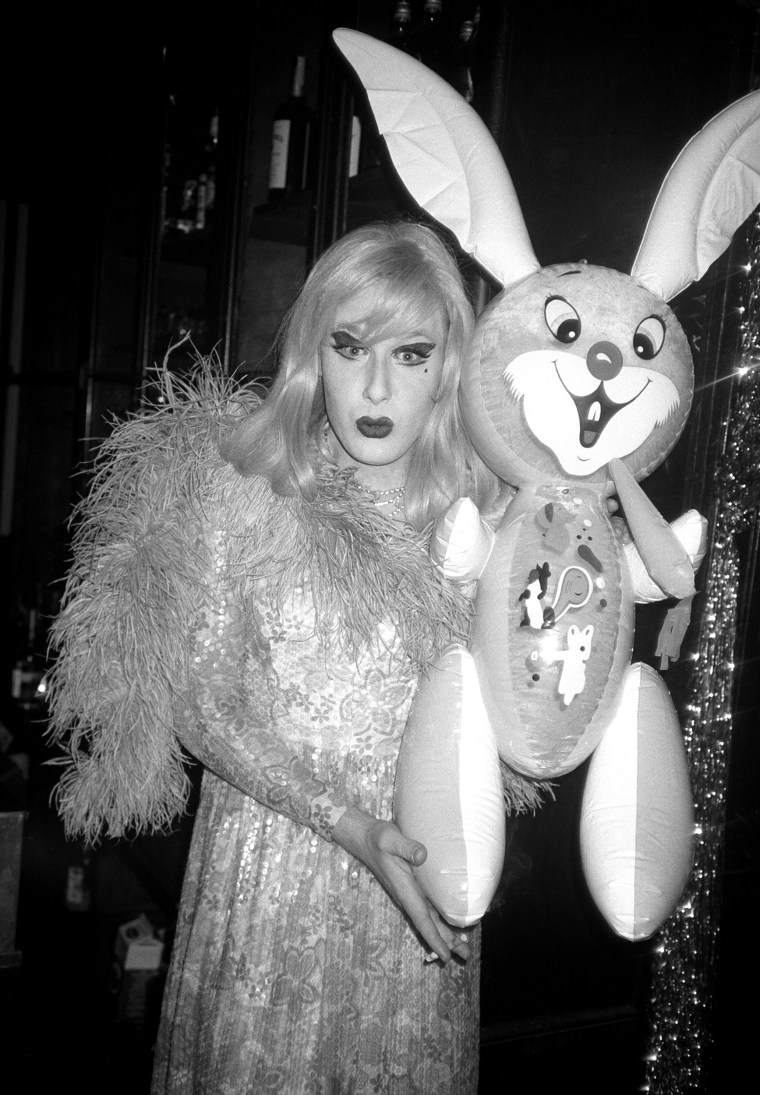 As she tells it, Wigstock was born out of the punk-glam scene of the early 1980s East Village.
"I was working at the Pyramid Club, this legendary venue on Avenue A, where many great artists came through. RuPaul was there. It was kind of a 'a gay meets rock' place. They'd have drag shows and also bands, like heavy metal, punk — oh, my ears were bleeding. I was like, 'I can put on a show that good!'"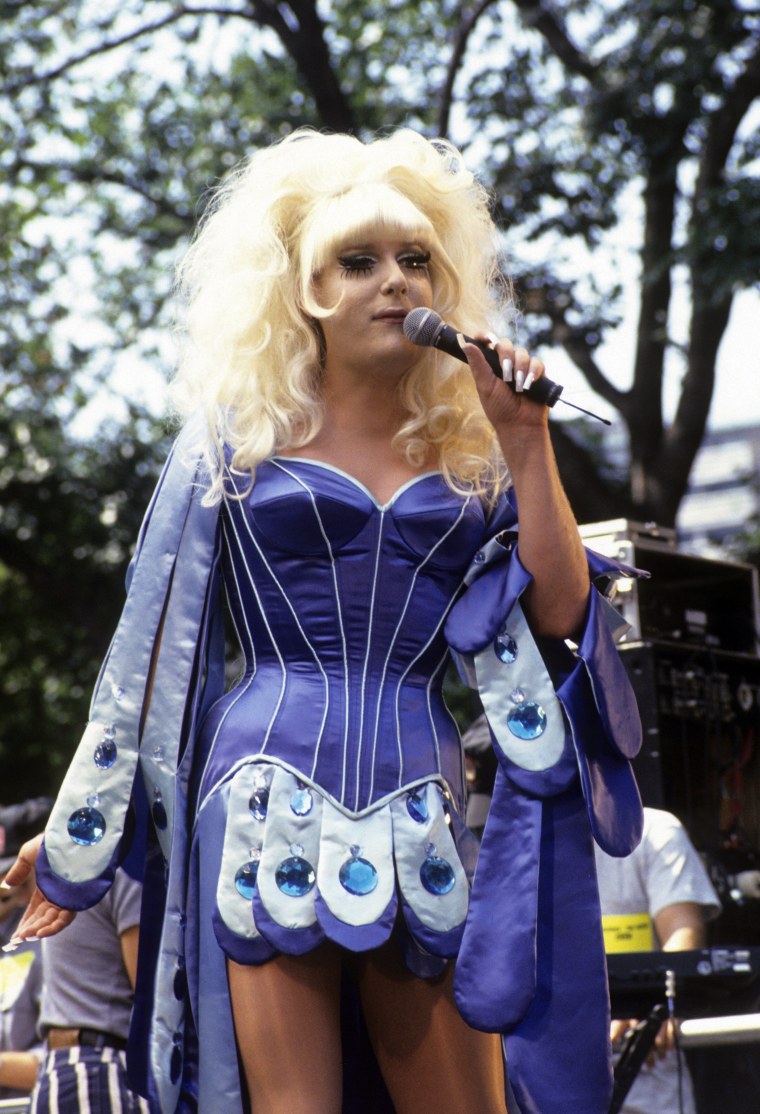 One night in 1984, Bunny and some other queens stumbled out of the club into Tompkins Square Park and basically put on a spontaneous performance for themselves — and the park's homeless denizens.
It had been a lark, but Bunny decided there was something to it. The following year, it became more organized, drawing a diverse mix of queens and avant-garde artists, including Tabboo!, John Sex, Wendy Wild and The Fleshtones.
The name, "Wigstock," was a campy nod to Woodstock, the three-day festival of "peace, love and music" that had defined the 1960s. As Wigstock grew in popularity, it moved from the park to Union Square. In the 1990s, pressure from then-mayor Rudy Giuliani eventually pushed the festival out of the Village and practically into the Hudson River, on Pier 17.
Live theater comes with its own risks: One year a mobile hanging over the stage came crashing down in the middle of one performer's set. "Thankfully it missed her, but it was just sort of swinging there," Bunny recalled. "This other queen came running over with a knife and just cut the thing down."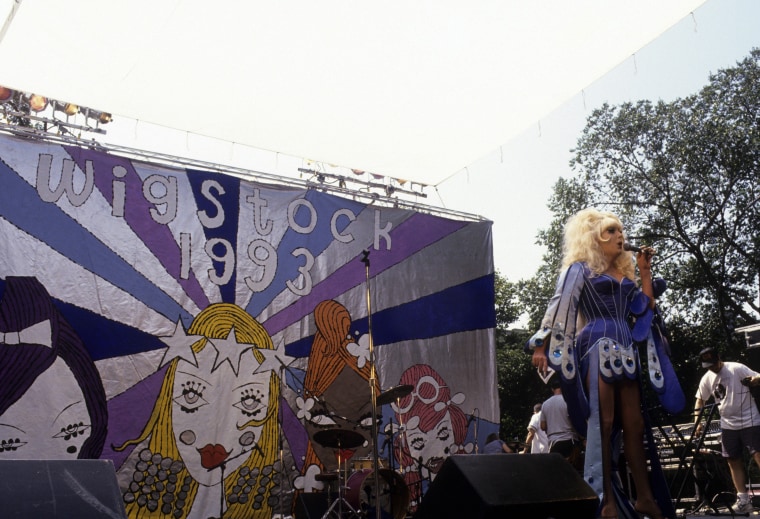 Then there was the time CeCe Peniston performed "Finally."
"I thought the pier was gonna break off," Bunny said. "I had never seen so many people moving up and down at the same time. You could feel it swaying. It was scary!"
In those early years, the crowd was almost as much a part of the show as the performers. Straight, gay, male, female, uptown, downtown. You might even find your accountant or dentist rocking a purple beehive.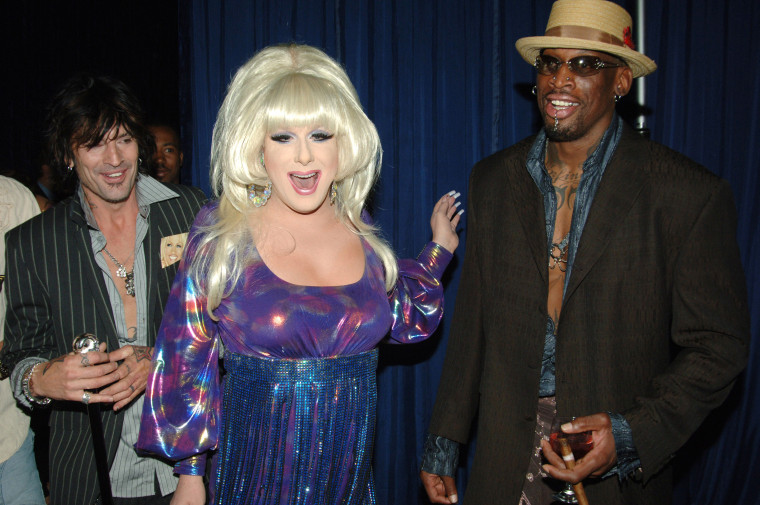 But, as the new millennium arrived and New York became increasingly gentrified, producing a free festival became a bigger and bigger lift. Bunny initially planned on ending Wigstock in 2001 but was convinced to bring it back to Tompkins Square Park from 2003 to 2005 as part of the larger Howl Festival.
In 2015 and 2016, the show really moved onto the river, transforming into Wigstock: The Cruise. Then, in 2018, Bunny partnered with super-couple Neil Patrick Harris and David Burtka on a six-hour, 50-act Wigstock spectacle on Pier 17 that was filmed for Chris Moukarbel's documentary, "Wig."
Performers included Alex Newell of "Glee," "Drag Race" winners Bianca Del Rio and Bob the Drag Queen, Justin Vivian Bond, Debbie Harry and Harris himself, reprising his Tony winner titular character from "Hedwig and the Angry Inch."
And that was that.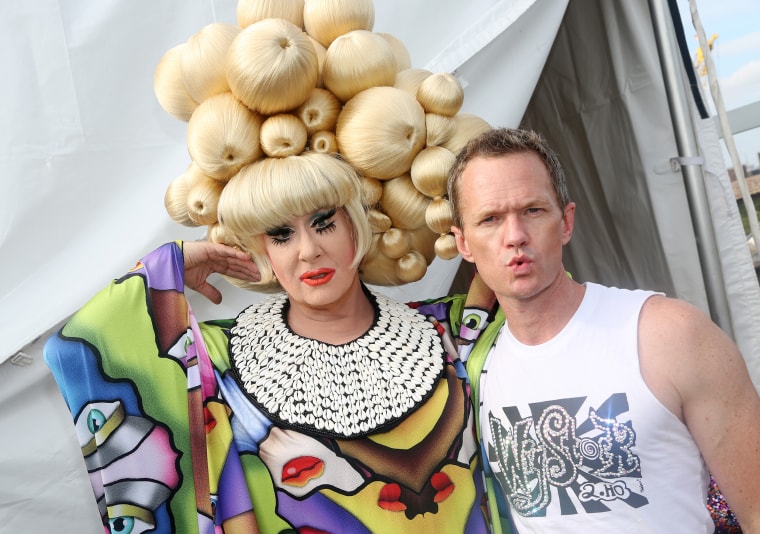 Three years— and a pandemic – later, would Lady Bunny bring Wigstock back?
"Of course — in a heartbeat!" she says. "I don't know what space would be right for it. I wish we had a place in New York like the Hollywood Bowl, where I saw Grace Jones."
She's in no rush, though. At 58, she's got plenty of DJ gigs to keep her busy. And she says, "Right now it's just not the time to bring huge groups of people together."
As it was for so many, Bunny said the isolation of the past year was hard, but "I was so heartened seeing people streaming their drag shows and DJs doing sets on Twitch. We always have a need to connect, no matter what it takes."
"Because of the huge interest in drag because of 'Drag Race,' many queens have benefited from it, myself included. I've gotten to play huge theaters."
LADY BUNNY
Another key element to Bunny's decadeslong career: her sobriety.
"Drinking is an occupational hazard for queens — it's where we work," she explained. "If you have to host and be there all night sometimes you feel like, oh, I could use a little something to get me through."
"I was a drunk for decades, blacking out," she added. "I quit drinking 8 or 9 years ago after falling and breaking my wrist. Working in a bar or a club — it doesn't feel like a temptation.
"I just have to look at my arm and am reminded."
'Don't give away the secrets'
Today, many fans of drag find connection with "RuPaul's Drag Race," which has spanned 13 seasons in the U.S., not to mention spin-offs in Canada, the UK, Australia, Spain and beyond.
Once the Dean of Drag on "RuPaul's Drag U", Bunny praises the show for opening doors for so many queens.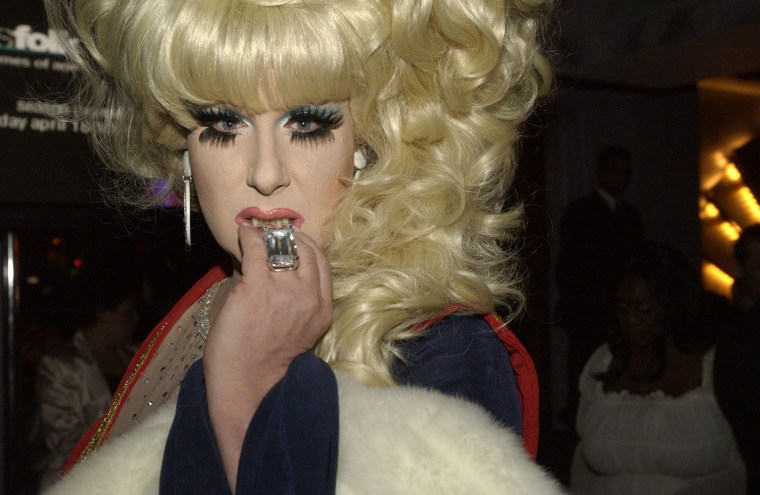 "Latrice Royale and Willam are in a West End show, Peppermint was on Broadway. I mean Trixie Mattel's on 'Crank Yankers'! I'm all here for the opportunities," she said. "Because of the huge interest in drag because of 'Drag Race,' many queens have benefited from it, myself included. I've gotten to play huge theaters."
She just wishes the queens kept the "illusion" about gender illusion.
"Don't give away the secrets with makeup tutorials or show how you do your padding," she advises. "I don't want to hear about your cyst!" she says, referencing to season 11 queen Soju's revelation about having a painful growth in a rather private area.
"That's why you'll never see me out of drag," Bunny declares. "I just want to see what you can do on a stage."
This LGBTQ Pride Month 2021, TODAY is highlighting the LGBTQ trailblazers in pop culture who paved the way, along with the trendsetters of today who are making a name for themselves. By examining their experiences individually, we see how all of their stories are tied to one another in a timeline of queer history that takes us from where we were to where we stand today.