The close bond that Debbie Reynolds and daughter Carrie Fisher formed later in life was a heartwarming twist in a relationship that had its fraught moments over the years.
Reynolds died at 84 on Wednesday from an apparent stroke, just one day after Fisher died at 60 after suffering a heart attack.
Fisher often spoke over the years about the challenges of being the daughter of a famous actress and a father, Eddie Fisher, who was a hit-making singer and entertainer. Before Carrie Fisher achieved her own fame as Princess Leia in "Star Wars," she had lived through the scrutiny of being part of a famous family.
RELATED: Mark Hamill on losing 'space-twin' Carrie Fisher: 'She was OUR princess'
"There's a whole lot of freight that goes with being movie stars' kids – on the cover of Life when you're two minutes old,'' Fisher told Rolling Stone in 1983. "I remember the press diving through trees to get pictures of me, my brother and my mother. Poor Debbie; that bastard Eddie; and Liz. We've been public domain all our lives. I was trained in celebrity, so I did the only thing I knew. I went into the family business."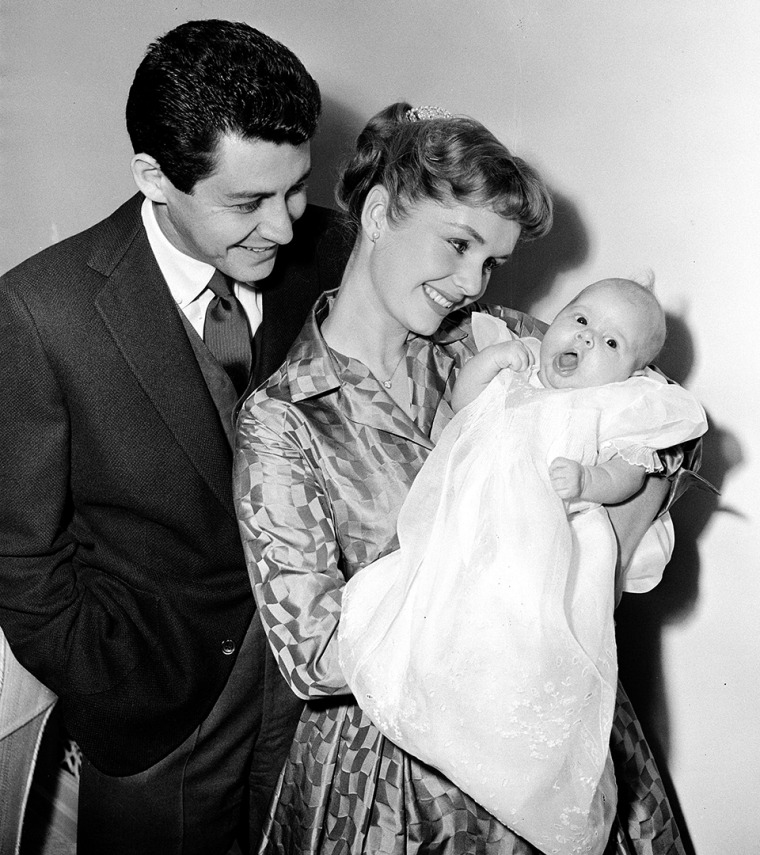 Growing up among the Hollywood scene in Los Angeles, Fisher was experimenting with drugs by the time she was 13 and made her first trip to rehab for addiction to cocaine and heroin when she was 28.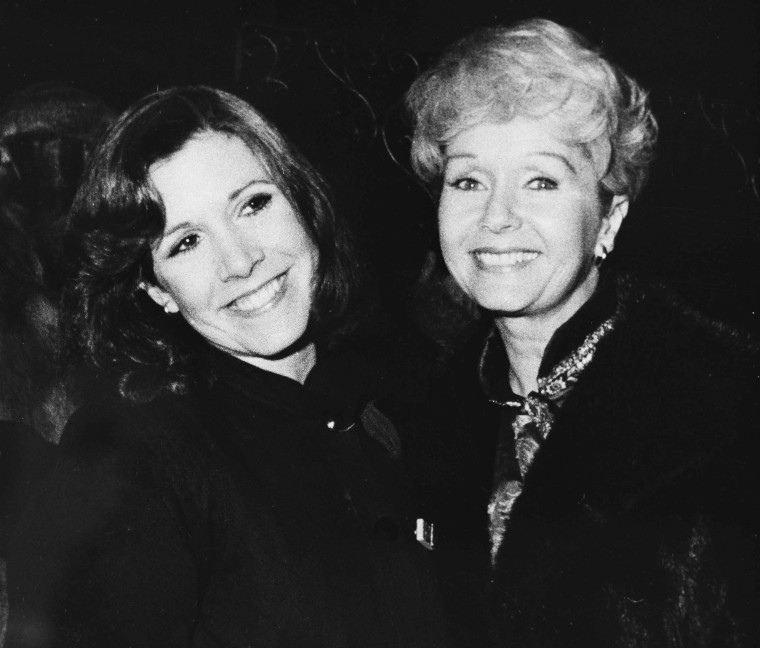 "She had collapsed on the set and they had to take her to Cedars Sinai [hospital]," Reynolds told Oprah Winfrey in a joint interview with Fisher in 2011. "First of all, it was a terrifying night. It was just pouring rain, so you can picture you're in the car with the rain smashing against the windshield and you're crying like mad and you don't know if your daughter is going to be alive when you get there."
The two also performed a rare duet together on Winfrey's show in 2011.
Fisher was then diagnosed with bipolar disorder in her late 20s, becoming a source of hope for others over the years with her honesty about dealing with her condition. She wrote about her mental health struggles in several books, including her best-seller "Postcards from the Edge."
RELATED: Carrie Fisher was a 'bright light' for people struggling with mental illness
"My lowest point in Carrie and my relationship was probably when we discovered that she was ill, or that she had this mental health problem, and that it was going to be with her forever," Reynolds told Winfrey. "That was very hard. How is she going to get along in life? How can I help her in life? All I could do is love her, and always shall."
The two were estranged and did not speak for 10 years while Fisher was in her 20s and 30s, but they eventually reconnected and formed a strong bond later in life. Fisher spoke about their relationship while promoting her most recent book, "The Princess Diarist."
"She's an immensely powerful woman, and I just admire my mother very much,'' Fisher told NPR's Terry Gross last month. "She also annoys me sometimes when she's mad at the nurses, but she's an extraordinary woman. There's very few women from her generation who worked like that, who just kept a career going all her life, and raised children, and had horrible relationships, and lost all her money, and got it back again. I mean, she's had an amazing life, and she's someone to admire."
Follow TODAY.com writer Scott Stump on Twitter.