How can we successfully rehabilitate prisoners? Can law enforcement better use technology to solve crimes? In her new book "Smart on Crime: A Career Prosecutor's Plan to Make Us Safe," San Francisco's District Attorney Kamala Harris — who has been called "the female Barack Obama" — examines new, unconvential ideas on how our society can reform our broken criminal justice system. Read an excerpt:
Getting back on track
Responding to violent crimes and supporting victims is the everyday work of a district attorney. Like our colleagues in a wide array of emergency services, we are primed for a twenty-four-hour-a-day, seven-day-a-week response to the threats against our community and the questfor justice for victims. But there is another dimension to the way I have come to view my responsibility that is also important. Twice a year there is an event that I and many others in my office attend after the courts close. As the clock ticks on through the day, we all cross our fingers that the fates spare us an emergency call for at least a few hours. Because if the essential and sometimes grim business of prosecuting offenders and defending the rights of crime victims is what occupies the bulk of our days, this event is a unique chance to hope. It's evidence that we have found a new way to get tough on the underlying dynamics of a huge category of crime that is bursting the seams of our system.
Most recently, this event began in the early evening in the jury assembly room of San Francisco's courthouse, across the street from City Hall. Unlike the responsible but often annoyed and preoccupied citizens who line up most mornings to report for jury service, this night a group of upbeat people, young and old, are entering the room, smiling and chatting happily.
I step to the podium and greet those on hand. Then, I turn and direct everyone's attention to the main door. The crowd stands and claps loudly as eighteen men and women in black graduation robes walk down the aisle to take their seats. As they file in, many are smiling, some are serious, some are clearly fighting back tears.
Most of the people in gowns are in their twenties, but only a couple have ever worn a graduation robe before. At a time of life when many young people their age were taking their SATs and thumbing through college guides, some of these individuals had already dropped out of school, already fathered or given birth to one or more children, and already started making serious mistakes.
My staff and I did not meet this group under pleasant circumstances. Each began his or her journey to our Hall of Justice in the back of a squad car after an arrest, one of 17,000 felony arrests the San Francisco Police Department makes each year. Each resembled many thousands of offenders that we charge and send to jail for the same crimes. And each spent some time with a prosecutor who laid out some cold, hard facts about the consequences of what he or she had done — consequences that had earned each of them the prospect of a prison sentence and the lifelong stigma that attends a felony conviction. Not so long ago, the District Attorney was the last person these people wanted to see.
So, why are we here? Not only their friends and families, but several judges, city officials, and district attorneys from other parts of the state are attending this graduation ceremony. What's different about these people? How did it happen that the same prosecutors who regularly charge suspects with crimes are now greeting this group with smiles and applause?
The answer is that this group represents a new approach to an expensive and discouraging problem. The graduating class of our pioneering Back on Track program—is evidence that there are better and more effective ways to approach aspects of our crime problem than the one that helped create the revolving door to which we've become resigned. This initiative reflects one of the three components of what we call our Smart on Crime agenda in San Francisco. The first is a determined and intense focus on violent crime. The second is a commitment to empowering victims to recover from crimes, to attain a feeling that justice has been achieved, and to avoid becoming victims in the future. Back on Track falls into the category called "re-entry." It attacks the cycles of crime that result in that revolving door, and it is designed to create success stories like that of a man I introduce to the group tonight.
Robert Lamson (not his real name) is thirty-eight years old.[1] He is a single parent to a total of seven children, his own biological children and children of other family members who were unable to raise and support them. Three years ago, he was out of work and living in a homeless shelter with his children. He says, "I was stressed out about not having a job and being able to pay bills. I chose to do something I had no business doing — I chose to sell drugs."
The first lady of California pays tribute to the strength and tenacity of activists like Gloria Steinem and trailblazers like Oprah Winfrey.
Lamson was not a violent man, and he had never previously been convicted of a crime. He was not a drug user. But after his arrest in 2005, the prosecutor who looked at his record thought Lamson's parenting responsibilities in particular suggested he would be a good candidate for Back on Track, then a brand new program.
Fast forward. Just four years later, Lamson is a valued employee at an oil refinery, where he works as a supervisor. He has purchased his first home. He tells me he has recently experienced the bittersweet emotions of watching his oldest child leave home to attend Spellman College. He makes sure I realize that his next-oldest child is on track to follow her sister to Spellman.
Like Robert Lamson, the people seated in front of me have all made terrible decisions that once threatened to forever limit their prospects. The program participants were picked for particular attributes. They had been arrested for selling drugs, but they were not drug addicts. They did not have prior felony convictions; they were not gang members; they did not possess a gun; and they were not dealing drugs near schools. We gave priority to individuals with children. These attributes are common to thousands of people arrested every year.
What's also different is that these individuals, instead of spending months or years in prison, have spent a year working hard and learning to be accountable to their families and communities. While others incarcerated for similar offenses have spent their days in crowded prisons watching television, trying to get their hands on smuggled drugs, and fraternizing with gang members, Back on Track participants have been performing community service. They have learned worklife skills — not just the mechanics of certain jobs, but things like how to behave in the workplace and how to be accountable. They have checked in regularly with the judge who supervises this program, reviews any signs that their commitment to the program has waned, and warns them that such a path will lead straight to prison. They have routinely undergone drug testing, and are graduating from our program drug-free and with, at a minimum, a high-school-equivalency diploma and a steady job. The fathers among them are now in good standing on their child-support payments, and they all have taken parenting classes. Because they have completed this rigorous program, the felony charge is going to be cleared from their records by the end of our ceremony tonight. And that means that their employment prospects will be infinitely better.
Employment is a crucial ingredient of a productive and crime-freelife. Lamson embodies the transformation we seek in Back on Track, and that is why we keep inviting him back to speak at our graduation ceremonies. "I obtained enough knowledge and skills in this program to get and keep good jobs," he says. "The most important thing was that they got you to focus on the seriousness of employment. I knew I had responsibilities, but I wasn't focused on them in the right way." As you watch their children running around and see the participants hold their babies, it's clear that the success of any one of the people in our program is not just an individual success. They have learned skills that stand to change the lives of many people around them.
What's more, we are finding that our partners in Back on Track, including businesses that belong to the San Francisco Chamber of Commerce and local labor unions, tell us that these graduates are showing up on the job with a good attitude, an appreciation for the work ethic required to do well, and ongoing support from the relationships they've developed in our program. I like to joke that it's almost like that wireless phone service commercial where you get a whole team of people who follow you around. "An added bonus is that we've found that other employees rally around these young people," says Steven B. Falk, president of the San Francisco Chamber of Commerce, and one of our key community partners in this effort. "They really help them succeed, and it makes people feel good about working for a company that tries to help the community in this way."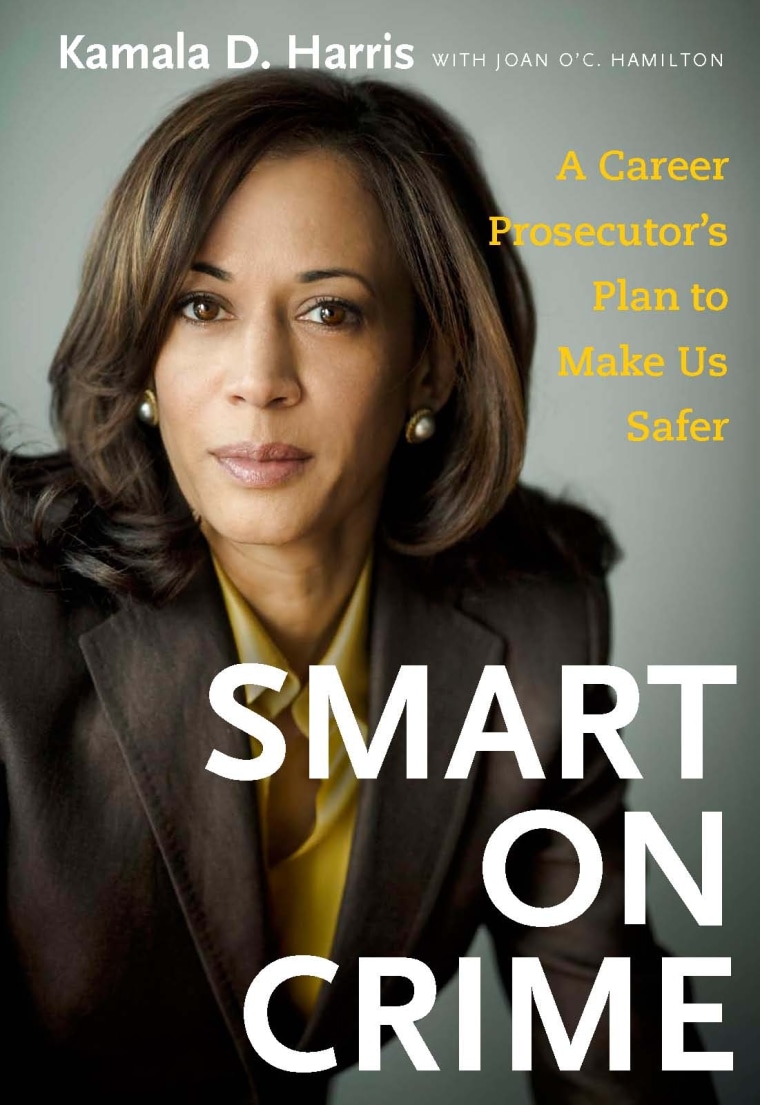 Such stories are gratifying to hear. But as I always make clear to the graduates and guests, this is not social work we are doing. This is a law enforcement program. We did not develop Back on Track out of pity or compassion. We reserve the right to send participants straight to sentencing at any time if they violate the program rules. And if they are charged with a new offense, they go directly to jail, no questions asked. Not everybody makes it. But among those who have, we have reduced the re-offense rate to less than 10 percent in a population in which the average re-offense rate is over 50 percent. For every one hundred participants we have so far served, we have saved our city at least $1 million per year in local jail costs. When you add in the total expense of cases to taxpayers, including court costs, public defenders, state prison, and probation, the savings are closer to $2 million. And we can barely begin to calculate the value of these individuals' future productivity, taxes and child support paid, and the improvement in the quality of their families.
Each person who graduates from the program and receives a diploma gives a short acceptance talk. The talks are very real, unpolished, and sincere. A young man, an Iraqi war veteran, addressed the 2008 graduation: "I know we're all grown, but this program teaches you to grow up, and what you have to do to grow up. It feels good. It feels like a dream." Others try to maintain a tough exterior. A young woman goes to the podium and faces the current class of Back on Track participants, who are required to attend the graduation. "I don't know what you all are complaining about," she says with a little edge. "I sailed through this." Minutes later, when graduation is complete and the judge dismisses the charges, I see tears streaming down the face of this same young woman.
The first lady of California pays tribute to the strength and tenacity of activists like Gloria Steinem and trailblazers like Oprah Winfrey.
Similar stories are playing out across the country. I have received many calls from district attorneys and judges who have heard about Back on Track and want to try something similar in their communities. The National District Attorney's Association selected Back on Track as a model re-entry program for prosecutors' offices across the country. The program has been replicated in Atlanta, Georgia; a similar program is operating with great success in Oakland, California; and a number of other cities are developing similar initiatives.
Prosecutors are acknowledging the sad truth that decades of building prisons and ever-escalating tabs for law enforcement and corrections aren't enough on their own. Like me, they are focused on prosecuting the violent offenders in their communities and sending a clear message that they have zero tolerance for serious crime; but also like me, they are swamped with low-level drug offenders who just keep coming back, over and over. They want to try new ideas and change the way we allocate our resources.
There is more and more evidence of that growing sentiment among our national leaders as well. In April 2008, more resources became available when the House and Senate passed the Second Chance Act, a law that authorized $360 million for ex-offender re-entry programs that include the kinds of tools we use in Back on Track, such as academic and vocational education. In response to the passage of that legislation, Republican Senator Sam Brownback of Kansas stated: "Everybody — the ex-offender, the ex-offender's family, and society at large — benefits from programs that equip prisoners with the proper tools to successfully reintegrate into life outside of the prison walls."[2] The Speaker of the House of Representatives, Nancy Pelosi, has pointed to Back on Track as an innovative, cost-effective approach that puts more of those tools back in our hands.
Today, we can change the conversation about crime in our country to a more hopeful and accountable nonpartisan discussion of where best to put our resources. Doing so means rejecting old myths and outdated approaches. It means paying attention to the facts. If we want to be truly tough on crime, we must be Smart on Crime.
Notes: [1] Not his real name. Part of what participants earned in Back on Track is the right to go forward with a clean record. The individual program participants interviewed and quoted in this book were no longer under the jurisdiction of the San Francisco District Attorney's Office at the time of the interview. [2] www.standardnewswire.com/news/995752398.html
From the book "Smart on Crime: A Career Prosecutor's Plan to Make Us Safe" by Kamala Harris with Joan O'C. Hamilton. Copyright © 2009 Chronicle Books.