Alex Newell has been breaking down barriers and blazing a path for LGBTQ entertainers since his television debut nearly a decade ago.
The gender-nonconforming actor made history in 2012 for his role on 'Glee" as Unique Adams, one of the first teenage transgender characters on television. After "Glee" ended in 2015, Newell made his Broadway debut in the 2017 revival of "Once on This Island," which earned him a Grammy nomination. The 28-year-old has released numerous dance-pop singles that have garnered millions of streams and U.S. and U.K dance chart success. At this year's Critics Choice Awards, he scored a best supporting actor in a comedy series nomination for his groundbreaking, genderfluid character on NBC's popular dramedy "Zoey's Extraordinary Playlist."
Though he makes being out and unafraid to be his authentic self look easy, Newell says growing up in a faith-based community made it difficult to accept himself at first.
"Religion and the church were a big part of my childhood," he told TODAY. Newell's father served as a deacon before he lost his battle with cancer when the actor was six years old.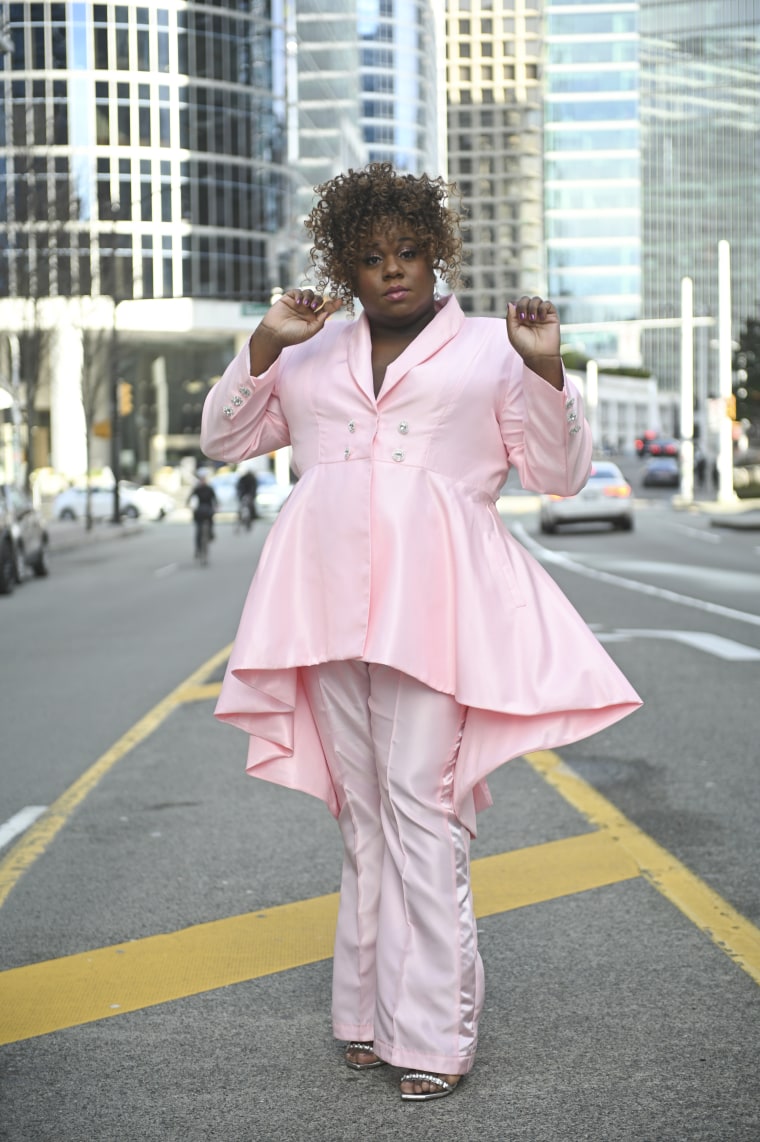 "My gender identity, my sexuality, my effeminate mannerisms, and my faith conflicted with each other and who I am. So, I had to learn to love who I am and I'm grateful for my mother and the strong community of Black women who loved me for me."
Though he doesn't go to church as often today, Newell says he stills draws on his faith particularly in hard times.
"I always say your relationship with God is personal and you don't always have to be in a building to build it," Newell told TODAY via email. "(Religion) keeps me grounded and is a vessel to put my own pain and anguish in so I'm not harboring it and carrying that around. I don't go to church as often as I used to, but that never stops me from listing to Dottie People, Karen Clark Sheard and Shirley Caesar first thing Sunday morning!"
In addition to gospel singers and the women in his community, the Lynn, Massachusetts native says women performers in musical theater helped him escape, find joy, and sparked his love for musical theater.
"Seeing powerful, Black women on stage really shaped me growing up," he said. "Leslie Uggams, Nell Carter in 'Ain't Misbehavin,' I would just get lost in their performances, and I would watch and listen to them over and over again."
Newell says he began singing at the young age of 2 and started performing in theater at 11. In high school, he participated in the school's choir, improv club, costume club, while also singing in his church's choir.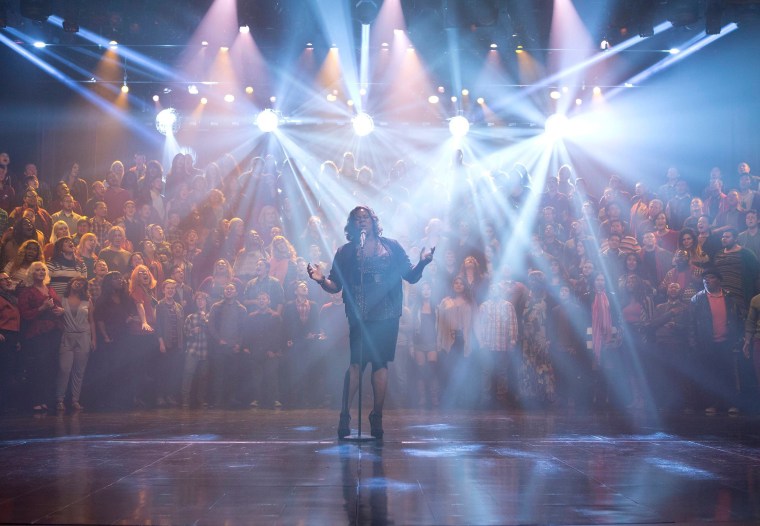 In 2011, Newell was among 34,000 people to submit an audition video for the first season of "The Glee Project," Oxygen's reality show which served as an audition for the Fox-hit "Glee." Newell's self-taped audition earned him a spot among the 12 participants who competed for a seven-episode arc on the show. Though he became the series' first runner-up, "Glee" producers were so impressed with him, they brought him on for two episodes in the show's third season. Newell then became a recurring character in the fourth season and a series regular in the fifth season.
While starring on "Glee," the openly gay star says he received an overwhelming amount of support and appreciation from young LGBTQ people and even their parents for his on-screen visibility.
"I remember getting so many thank yous from so many kids and their parents, and I remember asking myself 'why are they thanking me?'" Newell said. "I've been myself for so long and I've only shown my true self, so it shocked me. It's very hard for people to be themselves for fear of rejection or they fear others won't accept them, but I hope the opinions of others won't stop queer people from being who they know themselves to be. And I'm so grateful the characters I've portrayed have even helped parents learn how to connect with their kids."
In his current role on "Zoey's Extraordinary Playlist" — NBC's dramedy about a computer coder (played by Jane Levy) who starts hearing everyone's innermost thoughts in the form of songs — Newell plays a genderfluid DJ named Mo. Newell scored a Critic's Choice Award for the role and his covers on the show have garnered praise from viewers. As recent studies have shown more Gen-Z adults identifying as LGBTQ, Newell says he hopes Mo's on-screen presence ushers in a new wave of LGBTQ representation in media.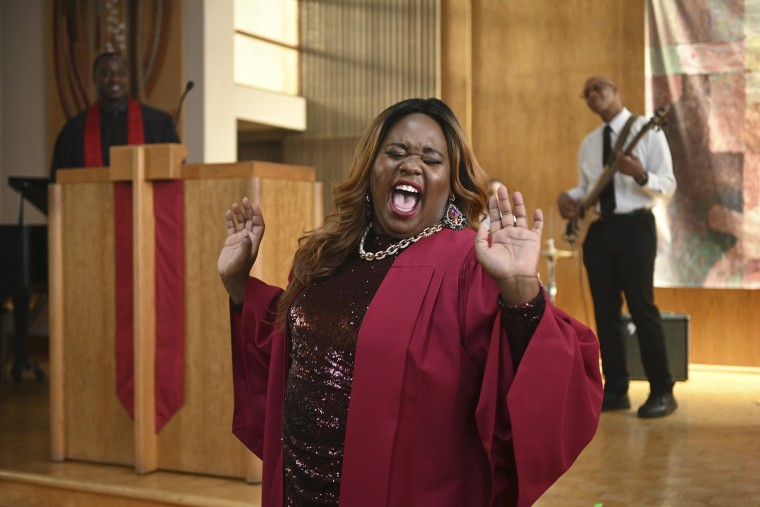 "More and more of us are being shown on TV enjoying life, experiencing joy, and living freely," he said. "As more and more kids are coming out and living their truth and admitting who they are, the storytelling and characters should reflect the times and show us loving ourselves and loving life, not just our trauma."
"My joy is the freedom to wear the highest heel, the longest wig and twirling for the Gods," he continued. "These are the unapologetic characters we don't see enough of in mainstream media, but we need to see for the next generation coming up."
This Pride Month, Newell hopes the LGBTQ community reflects on the changes they want to see in society — and challenges them to make sure they are being the change they wish to see.
"Acceptance starts at home in our own community," Newell says. "This Pride Month, I hope our community will recognize the differences we have in our community, create room for others, and accept and celebrate each other in pride."
This LGBTQ Pride Month 2021, TODAY is highlighting the LGBTQ trailblazers in pop culture who paved the way, along with the trendsetters of today who are making a name for themselves. By examining their experiences individually, we see how all of their stories are tied to one another in a timeline of queer history that takes us from where we were to where we stand today.