Having a hit show on Netflix for an actor can be very liberating. For instance, on "House of Cards," Kevin Spacey is never going to get bleeped for dropping a few expletives.
But he's less likely to be pardoned for letting those kinds of words fly elsewhere on TV, like during the "Golden Globes." In January, Spacey took home his first Globe ever after eight nominations, and couldn't contain his curse-laced delight.
Alas, that meant the audience at home missed part of his speech.
It's just his nature, Spacey told TODAY's Matt Lauer Tuesday. "It's true, I drop the f-bomb like a noun," he said. "It's a pretty bad habit."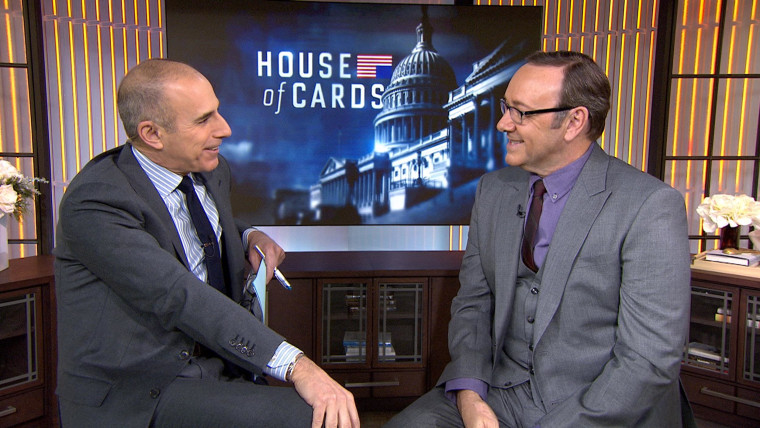 But one he's trying to rein in. "I have to remember if I'm at some charitable event where kids are ... I try to remember don't swear in front of the kids!"
Check out what else the Golden Globe-winner had to say in the video!
"House of Cards" is available on Netflix.