Frank and Claire Underwood appear poised to do battle in a new Season 4 trailer of "House of Cards."
As fans of the show will recall, Season 3 ended with the bombshell moment where Claire (Robin Wright) tells her husband (Kevin Spacey) that she is leaving him amid a crucial moment in his presidential campaign.
The new trailer for the dark political thriller starts off with Frank growling, "You have no idea what it means to have nothing," and then kicks into a series of highly-charged scenes, all set to a pounding drumbeat.
MORE: New 'House of Cards' trailer: 'America deserves Frank Underwood'
In one moment, Frank tells Claire, "We had a future until you started destroying it."
This. Means. War.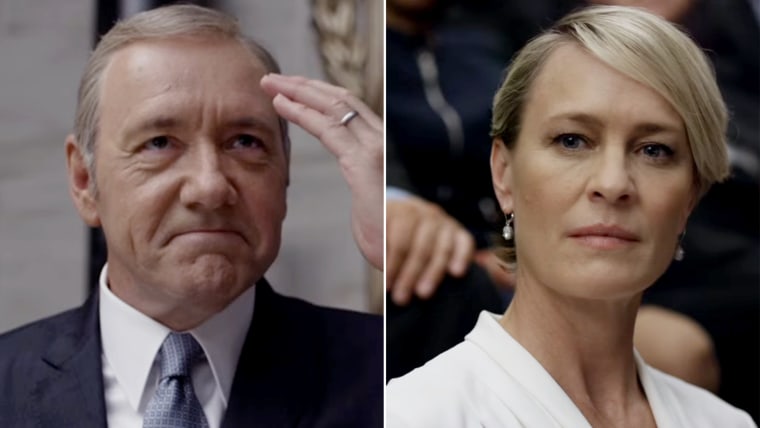 Footage also reveals some high-profile new cast members, including Ellen Burstyn and Cicely Tyson.
MORE: New 'House of Cards' trailer shows Kevin Spacey playing with a full deck
"House of Cards" returns on March 4, so block out your weekend plans now. Frank would want it that way.
Follow Randee Dawn on Twitter.