Frank Underwood's ascension to the nation's top political office is complete, and now, in a new teaser for "House of Cards," we see the president climbing the steps of Air Force One.
A tweet sent from the Netflix hit's official account on Monday revealed that the third season of the show will be released on Feb. 27.
While the tweet was short and sweet — just "a special message from the White House" — it shows Kevin Spacey, who plays the devious, diabolical Underwood, with his equally power-hungry wife Claire, played by Robin Wright.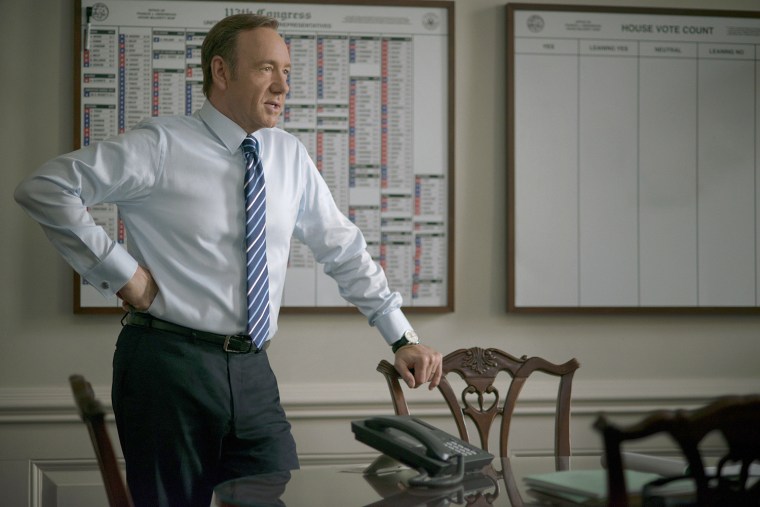 As the two walk up the steps of the presidential aircraft, from one of the windows we get to catch Underwood offering up one of his chill-inducing stares. 
Executive order: Watch the whole season the day it comes out.