The world discovered Clete Blakeman on Sunday, also known as No. 34 referee at Super Bowl 50, and turned him into #HotRef on social media.
And on Tuesday, Blakeman made a surprise appearance in the fourth hour of TODAY!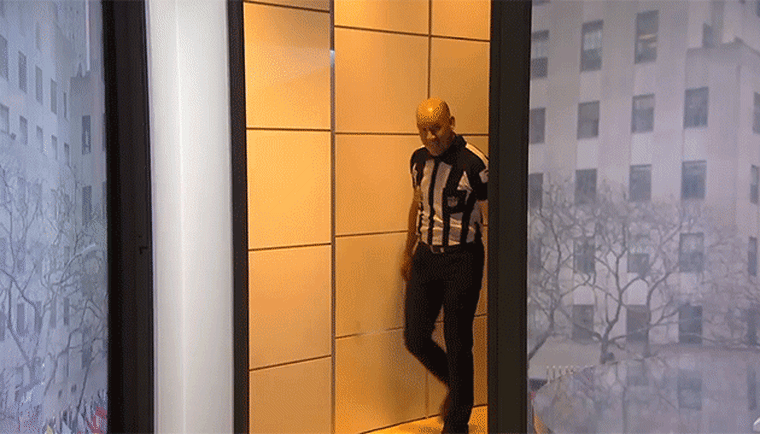 Decked out in his stripes, Blakeman gave both Hoda Kotb and Kathie Lee Gifford a hug and discussed what it was like to be the subject of a social meme.
MORE: Super Bowl 50: Watch the best commercials (and vote for your favorite!)
As he explained, "It was one of those where it happened, I thought well, it's just a couple of tweets going out, blah blah blah, but then it got that momentum, and it started blowing up and the guys in the locker room are giving me some business [about it] ..."
Blakeman's wife Katie was also on hand, looking pretty spectacular herself, and she admitted about all of the attention: "I love it." The pair have two children, aged 5 and 3.
MORE: So who was the hot ref calling Super Bowl 50? Social media drools over Clete Blakeman
After some chitchat, Blakeman agreed to show off his skills in front of the ladies and acted out some calls he might make on the field...and some he might not. Both Kathie Lee and Hoda were actually pretty good at guessing the real calls versus the fake ones!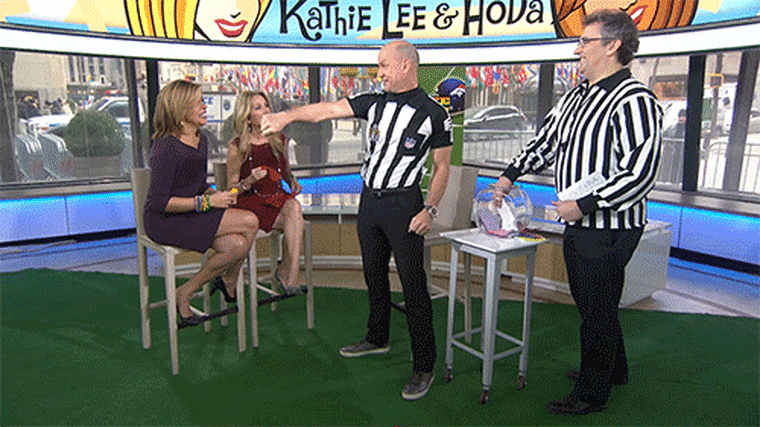 And when Hoda landed a particularly good one, Blakeman shook her hand. "He touched me!" she crowed.
A total touchdown for all involved!
Follow Randee Dawn on Twitter.