The notions of "hot" and "math" don't quite add up — until you bring this awesome and totally adorable math teacher into the equation.
He dressed up as Drake for Halloween and danced to the hit song "Hotline Bling" in front of his pre-calculus students.
And he looked oh so fine doing it!
Twitter user G Maya, who uses the handle @JealousOf_Maya (And, yes, we are now very jealous of you!) uploaded a video of her pre-calc teacher dressed as Drake for Halloween and performing the singer's signature moves from his new music video.
RELATED: Teacher is a hit with sign-language covers of popular music videos
The video has been favorited over 55,000 times and been retweeted over 45,000 times.
And the Twitter commenters are going crazy!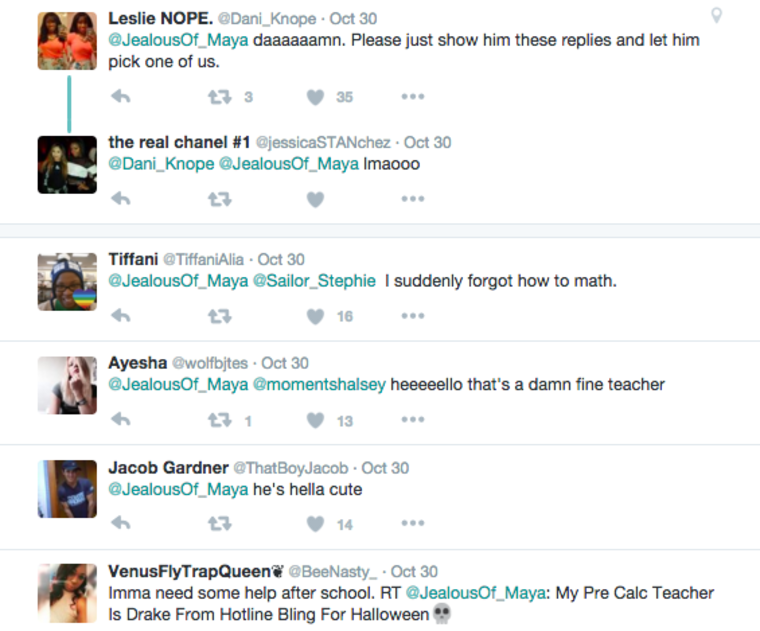 "Hot teacher," whose true identity has yet to be revealed, is unquestionably good-looking, but part of what makes him so appealing is his shy and humble behavior.
RELATED: Hot for teacher! Lecturer moonlights as underwear model
He shows some reluctance in performing the moves, but gives in at the insistence of his students.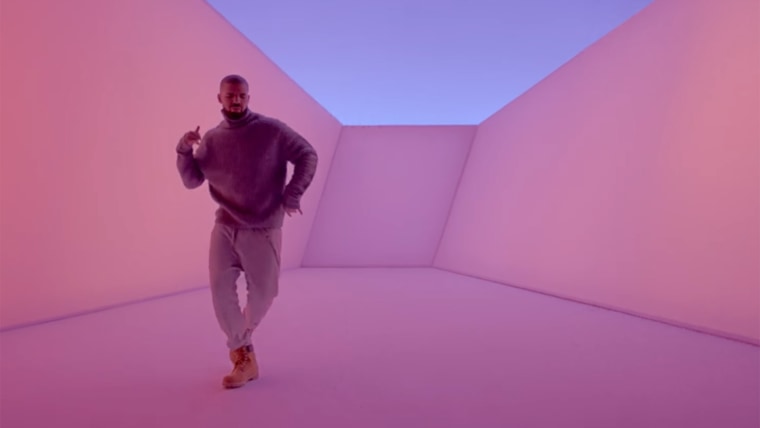 RELATED: Retiring 60-year-old teacher amazes students with 'Uptown Funk' dance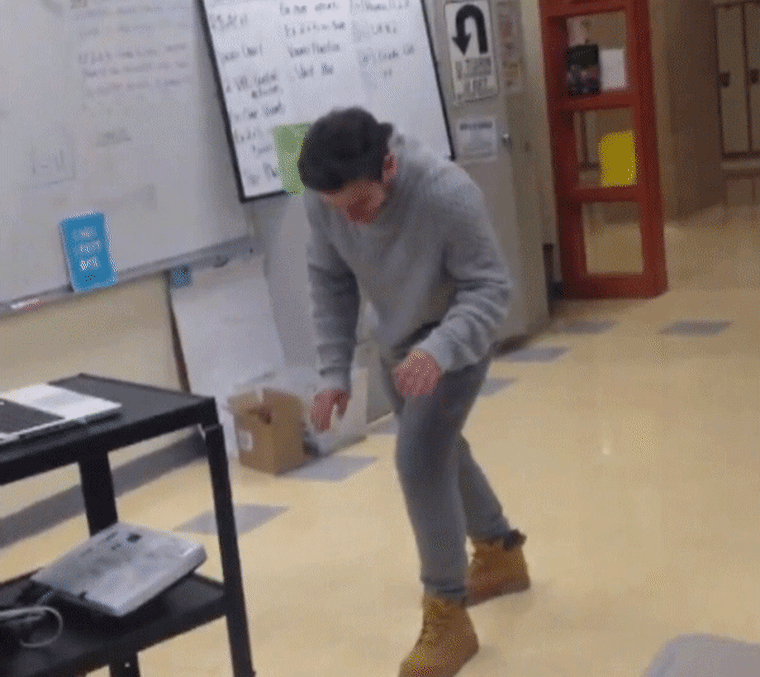 Also, how cool is it that the guy even took the risk?
Many teachers might fear becoming a target for mean-spirited jokes in such a scenario, but this teacher put himself out there, regardless.
And the students loved it!