Thirty years after "Home Alone" hit theaters and became a holiday staple, director Chris Columbus still remembers filming the famous scream scene very clearly.
"I told Macaulay, 'OK, you're going to put the shave lotion on,'" he recalled in an interview with TODAY. "I said, "You're gonna put it on and go ahhhh! Like, something like that, just your initial reaction's not to hold your hands on your face.' Macaulay did have brilliant instinct comedically, even at that young age. He kept his hands glued to his face while he was screaming. So I yelled 'Cut.' And the entire crew was doubled over laughing. It was the most unusual acting choice, but a choice that became somewhat iconic 30 years down the road."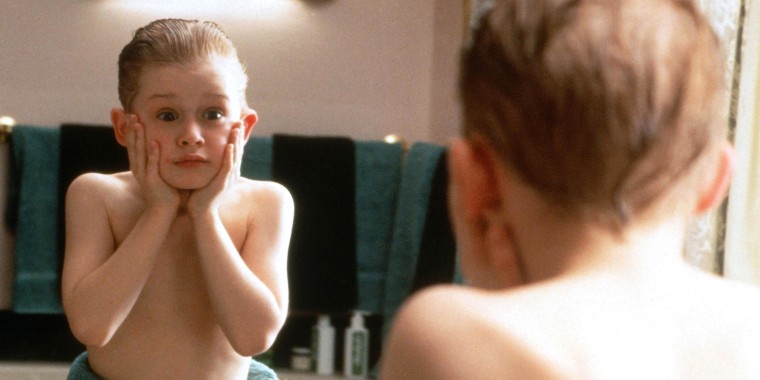 Columbus, 62, said he knew the young actor was a star when he saw his screen test.
"I mean, you had that inkling from his little scene he did with John Candy in 'Uncle Buck,'" he explained. "But when he did the screen test for Kevin McCallister, he didn't look like a Hollywood sorta cutout children's character. He looked real. His ear was a little bent. And he was immediately and intensely charming and funny."
Some of Columbus' favorite scenes are those featuring the many stunts involved in Kevin's confrontations with "wet bandits" Harry and Marv (Joe Pesci and Daniel Stern).
"The stunt scenes particularly are interesting because when we were shooting those in the middle of the night in Chicago, we had two stuntmen," he said. "And it was before CGI and before wires and all of that stuff. So these guys really had to do those stunts just with pads. And we would shoot some of these stunts and I'd yell 'Cut.' And there was silence from the crew. And we were like, 'Oh, my God, is — is he dead?' We didn't know. And I'd walk up, and the guy would jump to his feet, 'Do you wanna do another one?' We'd go back to the monitor, watch the stunt, and it was hilarious."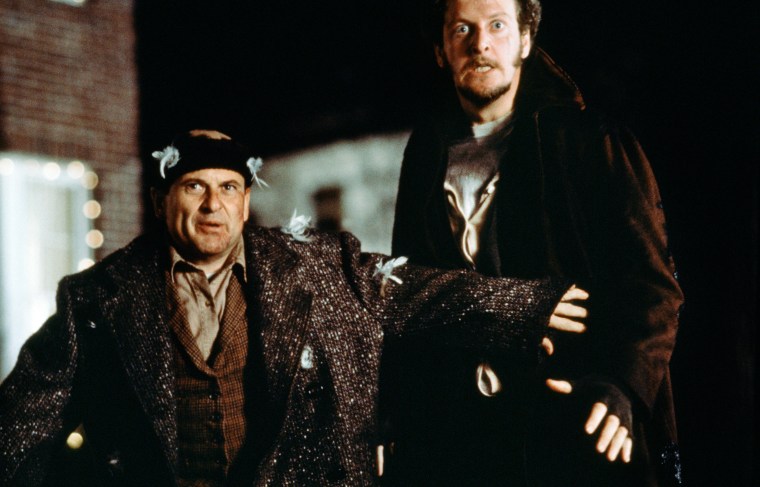 Columbus said the moment in which Harry and Marv get nailed by a pair of swinging paint cans was the most challenging to film.
"Our stunt person was pretty high up on that staircase in the house," he said. "And then when the paint can not only had to hit him in the face, which was made out of rubber, but he had to send himself flying through the air and land on a floor that was a hardwood floor. Those were pretty painful. They were all pretty difficult and worrisome, you know, slipping down the stairs, flipping on the stairs, flying into the back of the house, slamming into the brick wall. All of those were pretty hair-raising."
As for why audiences still love "Home Alone," Columbus said there are two important elements.
"The comedy still works," he said. "It still makes kids — it makes 50-year-olds laugh. But I think the comedy really still works. And I also think the emotional part of 'Home Alone' is — it's very emotional for people. When (Kevin's neighbor) Marley reunites with his son and granddaughter at the end of the movie, it's just so incredibly touching. I think it just ties into the holiday season."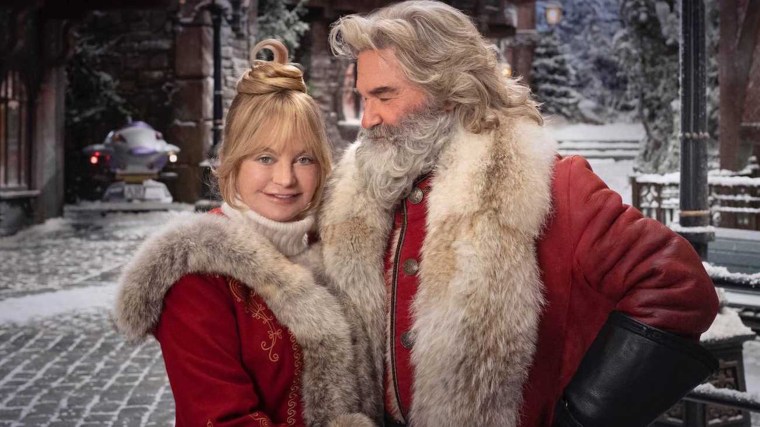 More recently, Columbus helmed the Netflix sequel "Christmas Chronicles 2," which stars Kurt Russell and Goldie Hawn as Santa and Mrs. Claus.
"Kurt Russell and I were determined to dig deep, deep, deep, deep into the mythology," he said. "And Kurt is so committed to this role, almost like he's a method actor. He's very serious about playing Santa Claus."
"It was a dream come true to work with Kurt and Goldie for me as a director because they're a legendary couple, and they haven't been onscreen together except for the cameo in 'Christmas Chronicles' since 'Overboard,'" he added. "So the opportunity to work with two people who have such incredible chemistry, not only because they live together, but because they're both amazing actors was just really — it's a dream for a director."
"And, you know, we leaned into Mrs. Claus," he continued. "You know, Goldie is known as a comedic legend, honestly. And she's also known as a very good dramatic actress. And I wanted to lean into that side of Mrs. Claus. I wanted Mrs. Claus to be as formidable or more formidable than Santa Claus himself."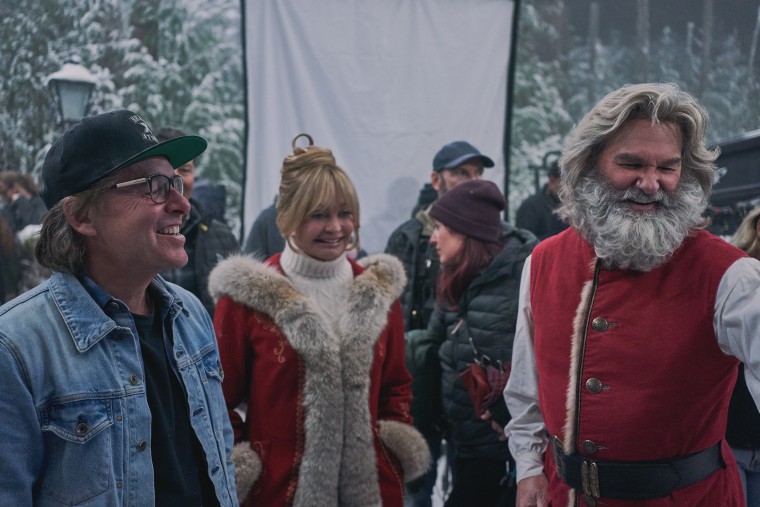 Columbus said the mark of great holiday movies is a sense of timelessness.
"When we were doing 'Home Alone,' the mantra for the crew was, 'We have to make this feel timeless,'" he said. "I don't want it to feel dated 20 years from now ... when it's on television at 2 in the morning. I want it to feel as if it were made yesterday. Now the key to that is, you can only take that so far because the wardrobe's going to feel a little dated. The technology's going to feel a little dated. But thematically, and the look of the picture and the feeling of the picture should feel as if they were made yesterday. And that's what I think all really strong Christmas movies have in common."