"Twilight" star Peter Facinelli recently opened up about his special friendship with ex-wife Jennie Garth — the chummy exes have even vacationed together in Mexico with their daughters and their new loves.
"People come into your life for a reason and relationships can change," Facinelli said. "Just because we aren't living together doesn't mean you can't love each other."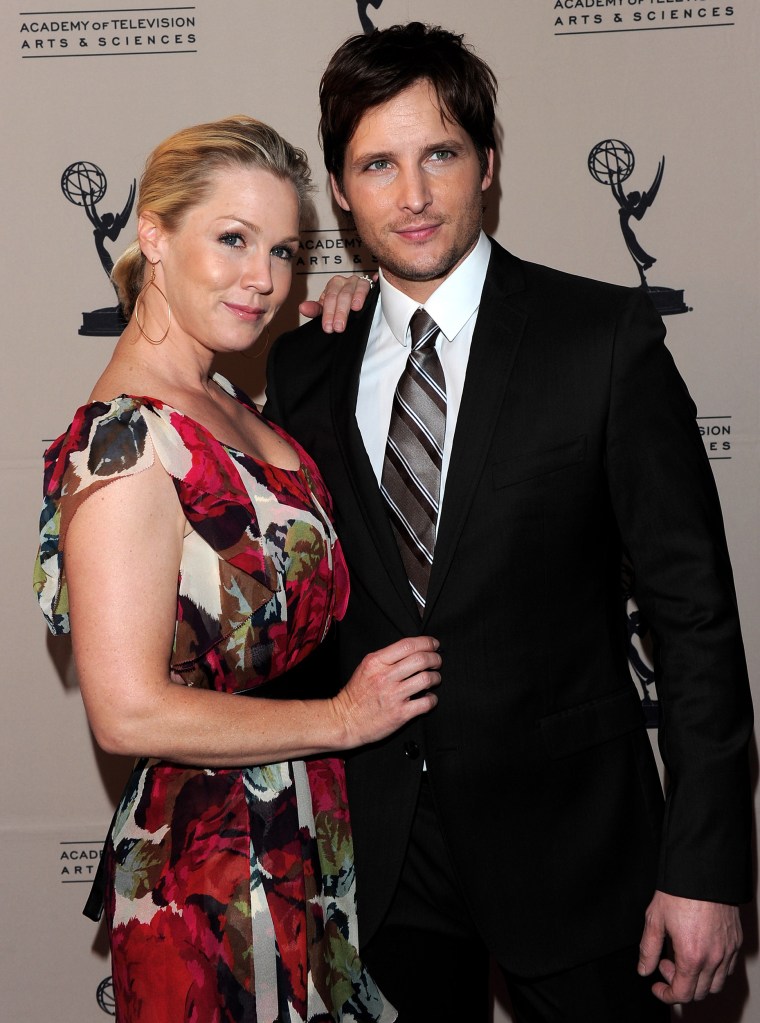 But the pair are hardly alone. Hollywood is practically bursting with bestie exes who have redefined divorce. Check out these formerly married BFFs.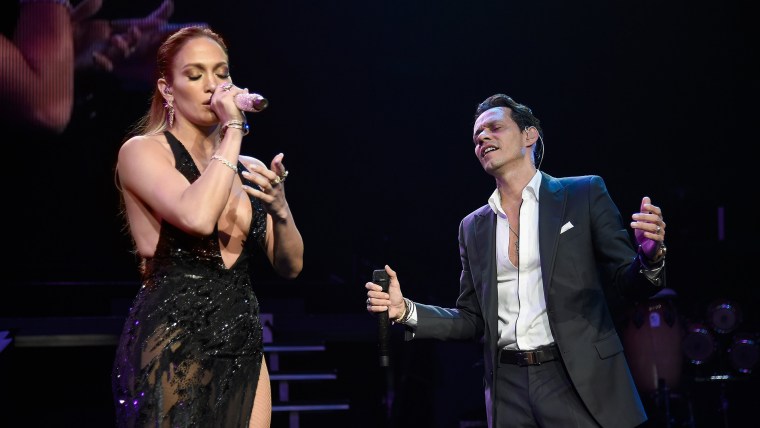 Jennifer Lopez and Marc Anthony
Together from 2004 to 11, Lopez and Anthony have remained each other's biggest champions as they raise their 9-year-old twins, Emme and Max, together. The two entertainers even recently teamed up with Lopez's new love, New York Yankees great Alex Rodriguez, for a Hurricane Irma benefit.
Jennifer Garner and Ben Affleck
The Hollywood stars filed for divorce this year after an unusually friendly two-year separation that found them still living and vacationing together with their three kids. Affleck gushed about his ex just months before the pair made their split official, calling her "the world's greatest mom."
Demi Moore and Bruce Willis
Friendly exes long before it was chic, the pair divorced in 2000 but continued spending time together for the sake of their three daughters. "I never had to split up vacations or split up birthdays," said oldest daughter Rumer. "They always made an effort to do all of the family events still together and made such an effort to still have our family be as one unit."
Gwyneth Paltrow and Chris Martin
The Oscar winner and the Coldplay frontman "consciously uncoupled" in 2014 but continue to be BFFs as they raise their children, Apple, 13, and Moses, 11. "He's at my house every single day," Paltrow revealed in late 2016. "We have our own lives but we still have our family life."
Lisa Bonet and Lenny Kravitz
The bohemian pals, who were married from 1987 to 1993 and are parents to "Big Little Lies" star Zoe Kravitz, are literally "best friends," according to rocker Kravitz, even attending the 2015 Met Gala together. Bonet married "Aquaman" hunk Jason Momoa in 2007 — the pair have two little ones of their own — and the whole gang couldn't get along more fantastically. "We're one big happy family," Kravitz told Oprah in 2013. "It's beautiful, and it just shows you what can be done."
Christie Brinkley and Billy Joel
The divorced duo, who share a daughter, musician Alexa Ray, 31, have been pals since their 1994 split, racking up plenty of sweet moments over the past two decades. Our favorite? When piano man Joel serenaded his former love with his 1983 hit "Uptown Girl" at a 2014 Madison Square Garden concert.
Reese Witherspoon and Ryan Phillippe
The actors — parents to daughter Ava, 18, and son Deacon, 14 — called it quits in 2006 but have remained friendly co-parents, even hanging out together (with Witherspoon's husband, Jim Toth) at one of Deacon's soccer games in 2012. Their secret? Putting their kids' needs first, Phillippe said in 2016. "We have been very good about that."
Kate Beckinsale and Michael Sheen
We're grateful these two British actors (who were never technically married) stayed pals after their 2003 split because we love seeing their Instagram high jinks with daughter Lily, 18. But the fun doesn't end there: Beckinsale has such a ball with Sheen and his new love, comedian Sarah Silverman, she invited both to be her dates to the 2016 premiere of "Love & Friendship." Being friends with her ex, "is so normal for us," Beckinsale has said. "I really love him and like him and we make each other roar with laughter."
Mariah Carey and Nick Cannon
Though the couple called it quits in 2014, they regularly reunite for birthdays, holidays and other special events with their 6-year-old twins, Moroccan and Monroe. This year the gang was all smiles (in adorable matching outfits) at the Nickelodeon Kids' Choice Awards. Staying friendly with Cannon "is important for the kids," Carey said in 2016. "He's part of their lives forever."
Madonna and Sean Penn
Though their tumultuous marriage ended in 1989, the pop superstar and the Oscar winner have remained close, with Madonna even gushing over her ex as they stood onstage together at a 2016 Haiti benefit. "Sean, I love you. From the moment that I laid eyes on you. And I still love you, just the same. I just wish you would stop smoking so many cigarettes," she teased.
Courteney Cox and David Arquette
It's all about staying friends for Cox and her ex-hubby, who have a daughter, Coco, 13, together. Though they've moved on to new loves — Cox is engaged to Snow Patrol musician Johnny McDaid and Arquette this year welcomed a second son with wife Christina McLarty — they've continued rooting for each other. "When you love someone, you want them to be happy, even if it's not with you," Cox said in 2014.
Heidi Klum and Seal
The supermodel and her pop star ex, who are raising their four kids together, showed how beautifully they get along when they reunited this past August at the "America's Got Talent" judges table. Klum even teased her ex-husband's guest spot on Twitter, writing, "Love goofing around with Seal on AGT Judges Cuts" above a video of the duo singing a cute ukulele duet together.