/ Source: msnbc.com contributor
The holiday season is filled with wonderful moments. Wide-eyed children opening gifts. Loving family members sitting down to a scrumptious dinner. Everyone gathering around the fireplace for photos. Hugs and kisses all around as the festivities come to a close.
Unfortunately, there is also a lot of downtime, too. For instance, Aunt Louise, your least favorite relative, who used to grab you by the earlobe when she yelled at you to emphasize her point, who makes a noodle koogle that prisoners of war would send back, inexplicably sits next to you on the living room sofa, and now it's awkward conversation time.
Many of us have been in an Aunt Louise situation during the holidays. That's one of the reasons why we purchase Christmas music. If there is a lively holiday CD playing in the background, it's easier to ignore that relative or guest with whom you have so little in common.
Obviously, there are many to choose from, depending on your particular needs and tastes. If you have four octogenarians over for the holidays and you put on "A John Waters Christmas," it would be a good idea to brush up on your CPR. Conversely, if you run with more of a hip-hop crowd and you treat them to "Perry Como Sings Merry Christmas Songs," you might have to find a new crowd to run with.
But there are enough out there to suit everyone's taste. So get cracking. While it's not yet time to roast chestnuts on an open fire, it's never too early to gather kindling.
Among the new releases is Mariah Carey's "Merry Christmas," although it's not new as much as updated. It's out now in a duel disc format, so there's a DVD side to go along with the CD. Mariah covers all the traditional hits like "Silent Night" and "Joy To The World," then offers them again on the DVD side. You are sure to enjoy Mariah on video much more here than you did on "Glitter."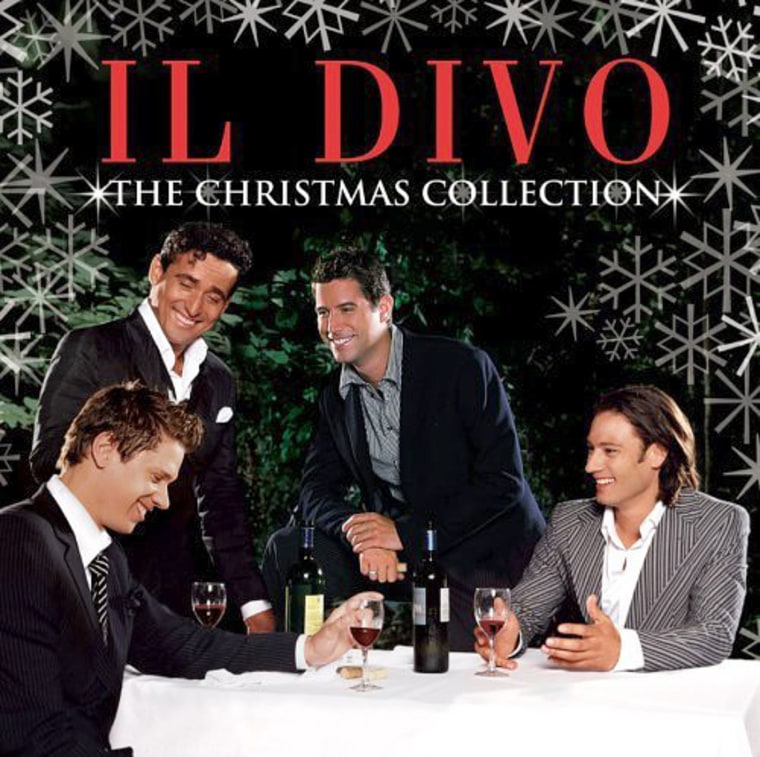 Two other new releases that figure to be hot sellers are "What I Really Want For Christmas" by Brian Wilson and "The Christmas Collection" by Il Divo. Wilson mixes some standards like "Hark The Herald Angels Sing" with new versions of Beach Boys favorites like "Little Saint Nick" and some originals. Il Divo, a operatic and classical boy band, do mostly traditional songs like "White Christmas" and "Silent Night." Simon Cowell of "American Idol" brought together Il Divo, so you know the band got past at least one harsh music critic.
If you're interested in having a swinging time, consider "Christmas With The Rat Pack." All but two of the 21 tracks are performed solo by either Frank Sinatra, Dean Martin or Sammy Davis Jr., the highlights being Sammy's super-cool rendition of "Jingle Bells" and Dino's take on "Rudolph The Red-Nosed Reindeer." Frank and Dean collaborate on two songs, "Marshmallow World" and "Auld Lang Syne." Martini shaker not included.
Rhythm and blues enthusiasts young and old might want their holiday music with a little more style. In that case, check out "8 Days of Christmas" by Destiny's Child, "The Jackson 5 Christmas Album," "Hipster's Holiday," "The Spirit of Christmas" by Ray Charles and "A Christmas Gift For You From Phil Spector," although for your own safety have Phil send it to you rather than getting it from him personally.
Purists who want their holiday music straight down the middle from a middle-of-the-road crooner can enjoy "White Christmas" by Bing Crosby, "The Christmas Song" by Nat King Cole, "Merry Christmas" by Johnny Mathis and "Christmas Portrait" by the Carpenters.
Obviously, not everybody celebrates Christmas. But fortunately, just about every entertainer of every faith and ethnic background has a holiday CD. Some of the more noteworthy releases for Chanukah include "Adam Sandler's Eight Crazy Nights" for the adventurous, and "Vol. 2 — Festival of Light" for more conservative tastes.  For Kwanzaa there is "Kwanzaa For Young People (And Everyone Else!)" as well as "Kwanzaa Party: A Celebration of Black Cultures in Song." To cover all, or at least most, of your bases, think about Lynette Washington's "Long, Long Ago (A Jazz Celebration of Christmas, Chanukah & Kwanza)."
Country and western aficionados may want to sit back and tap their boot toes to "Magic of Christmas: Call Me Claus" by Garth Brooks; "Country Christmas" by Johnny Cash; "It Won't Be Christmas Without You" by Brooks & Dunn; and "Secret of Giving" by Reba McEntire."
Alas, some folks are just square pegs in round holes, and that goes double during the holiday season. The chronically kitschy might feel more comfortable on the fringe of holiday music. Some suggestions include "Dr. Demento: Greatest Christmas Novelty CD" (which includes the classic, "Santa Claus and His Old Lady" by Cheech and Chong); the Regis Philbin Christmas Album (yikes!); "Hung For The Holidays" by William Hung (always a favorite); "A Very Larry Christmas (explicit lyrics)" by Larry the Cable Guy; "Chipmunks Roasting On An Open Fire" by Bob Rivers; "I Farted On Santa's Lap (Now Christmas Is Gonna Stink For Me)" by the Little Stinkers; and, of course, what would the holidays be without "Christmas Worship" by John Tesh.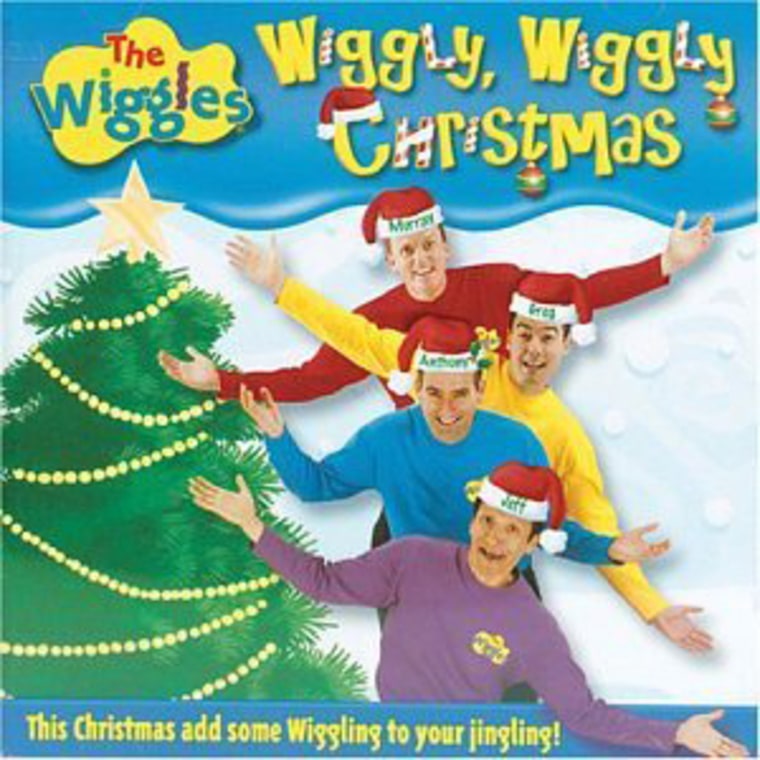 For the youngsters, how about "Wiggly Wiggly Christmas" by the Wiggles, "A Sesame Street Christmas" and "A Charlie Brown Christmas." They won't know the difference, anyway. They'll be too busy ripping wrapping paper off gifts.
For hipsters with sophisticated taste, try "The McGarrigle Christmas Hour" by sisters Kate and Anna McGarrigle; "Christmas Island" by Leon Redbone; "The Jethro Tull Christmas Album;" "Lost Winter's Dream" by Lisa Mychols; "A Sunflower At Christmas" by the Pearlfishers; and "Tis The Season For" by Los Straitjackets.
That should help plug those awkward gaps in conversation during holiday gatherings. Another suggestion is to wear headphones.
Michael Ventre lives in Los Angeles and is a regular contributor to MSNBC.com.