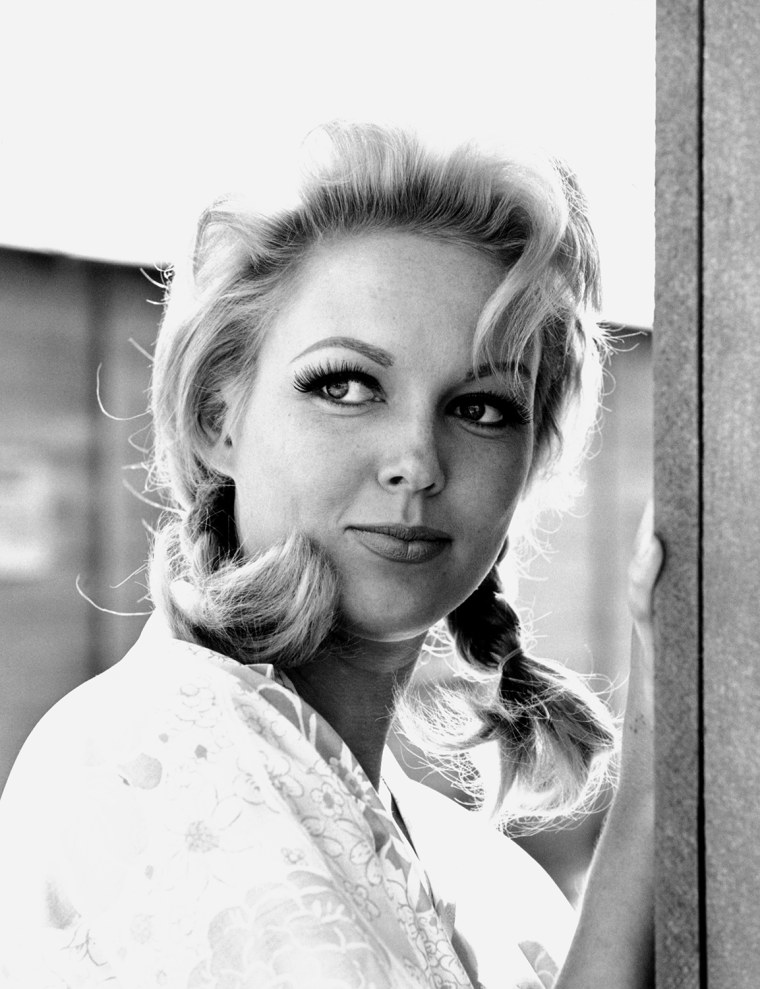 Cynthia Lynn, who appeared on "Hogan's Heroes'" first season as Colonel Klink's secretary Fraulein Helga, died Monday in Los Angeles, her daughter Lisa Brando confirmed to TODAY in an email. She was 76. 
Brando wrote that her mother died of "multiple organ failure and hepatitis" in the email, and added, "This happened suddenly and unexpectedly."
"My beautiful mother - Cynthia Lynn just became an angel in heaven RIP Mommy!" Brando posted on Facebook Monday evening. She noted that family and loved ones "over-flooded" the hospital room.
Lynn appeared in 22 episodes of the series, which ran from 1965-71. She also appeared on other TV shows like "Mission: Impossible," "The Odd Couple" and "The Six Million Dollar Man." 
Lisa Brando was born from a relationship between Lynn and actor Marlon Brando, though Lisa did not come forward about her father until after his 2004 death. Multiple reports indicate that Lynn and Brando originally met while making 1964's "Bedtime Story," but Lisa Brando told TODAY they had initially met while he was on a break from making 1962's "Mutiny on the Bounty." "They met and conceived me before they did ("Bedtime Story")," she wrote.
"Escape to Freedom: An Autobiography of Cynthia Lynn," written with actor Edward Ansara, was released in 2002; Brando said she was "in the process of rewriting" the book with new information about her mother. The book details Lynn's birth in Riga, Latvia in 1937 and eventual move to the U.S. after World War II. The book also referred to a relationship she had with "Heroes" star Bob Crane, a relationship explored in the 2002 movie "Auto Focus." 
She last acted in 1975.
Brando is currently soliciting funds via Indiegogo.com for a memorial to be held at Forest Lawn Cemetery in California, because as she wrote, "she was only living on her small Social Security check" and "did not have any money."