Hoda and KLG are in California at last! It was a very sunny fourth hour, so much so that the ladies were able to do the first of their special L.A. shows outside in warm-weather heels.
KLG might have picked hers impulsively, though, as she admitted she'd made the all-too-common mistake of bringing uncomfortable shoes. That's when Hoda revealed her amazing secret for traveler's toe-crunch.
"I only pack a couple of pairs of shoes because I have the best tip," she said, slipping off her shoe to reveal the maxi pad inside.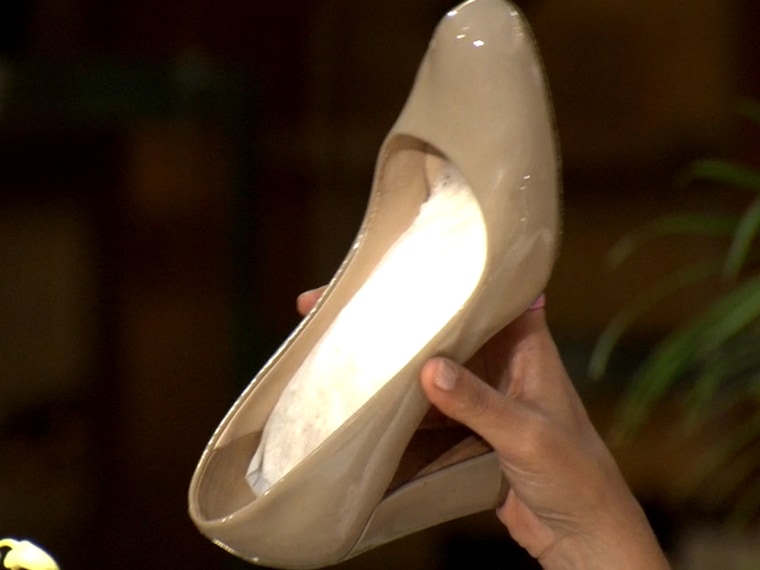 It's not the most glamorous solution, but Hoda swears by it. The next time you're on a trip and your feet hurt, she says, just swing by a drug store, grab some pads, and stick them in your shoes.
"I'm telling you, it's like a cushion and they don't hurt!" she said.
KLG was mortified. "Guys, I apologize," she said.
It has high embarrassment potential, but Hoda seems happy enough. Would you give feminine hygiene feet a whirl?
Julieanne Smolinski is a TODAY contributor who will definitely be padding most of her shoes.
More: Flats are the new heels: do you agree?