Hoda promised that she'd reveal the name of her new dog on Thursday, and it turned out to be even more epic than she thought.
After bringing home her rescue Cockapoo, Hoda's niece Hannah suggested the names Blake, Ninja, Boom Boom and Charlie. Hoda nixed Blake, on account of the fact that she's dangerously in love with Blake Shelton (KLG nixed Boom Boom because "That's the name of a stripper).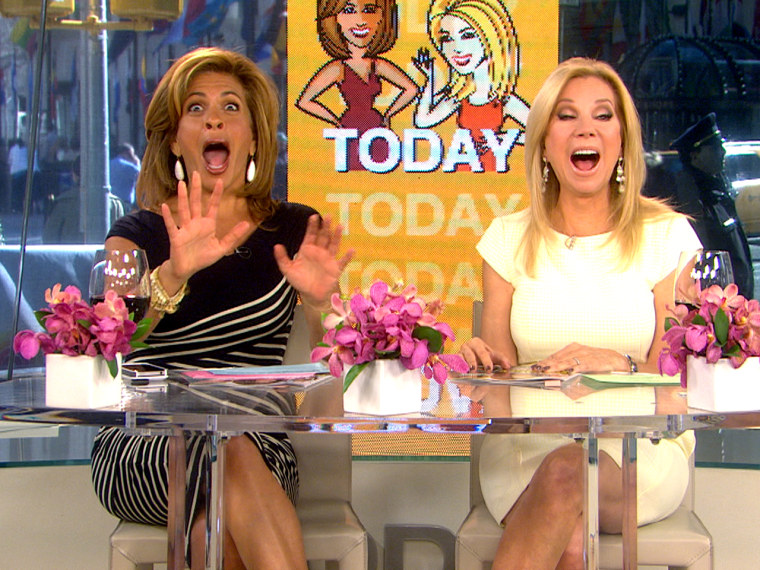 Hoda thought everyone had settled on the name Charlie, when a surprise guest called in during the show to stump for "Blake."
Yes: it was Blake Shelton.
"You didn't name your dog after me?" Blake said via phone on Thursday, quickly prompting Hoda to reverse her decision. But first, she wanted to know if his wife Miranda was okay with it.
"Let's pretend like I asked her and she said yes," he said.
And with that, Hoda christened her puppy "Blake Charlie Kotb." She said she'd wanted to call him Blake all along, but "some people thought I was becoming a little stalkerish."
"I'm fine with that," said Blake. "I love you Hoda."
When she recovered, she sighed, "This totally escalated into the best day ever."
Later, a trainer stopped by to give Hoda some tips, and reminded her to say his name often when using commands. Somehow that doesn't seem like it should be a problem.
Julieanne Smolinski is a TODAY contributor who does most things with the implied consent of Miranda Lambert.