When it comes to dating someone new, how soon should you bare it all — that is, on your face?

Kathie Lee and Hoda kicked off the morning on Friday by discussing a recent survey out of the U.K. in which women revealed how quickly they go makeup-free in front of their men.
Hoda posed the question to KLG: "At what point do you let him see you — try to remember — without makeup?"
"Do you know how long ago that's been?" KLG said. "So long ago that I can't remember."

Hoda agreed with what the survey found, that the average woman said it takes about four weeks to feel comfortable makeup-free in front of someone new. "When they're used to seeing you one way and then suddenly you're not, it can be terrifying," she laughed. "Jarring."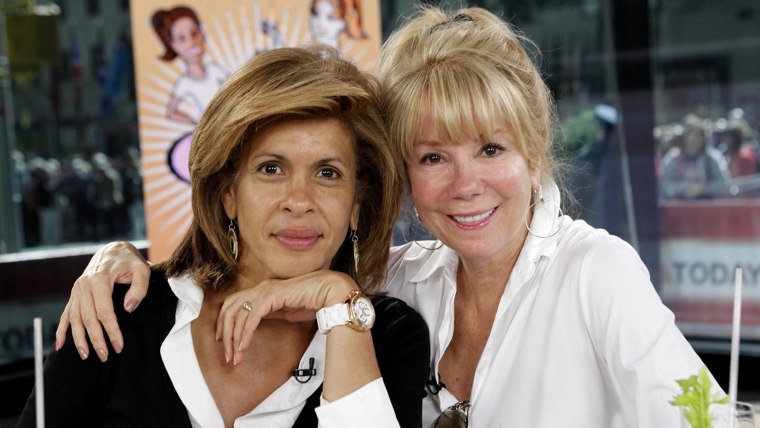 Hoda also said that sometimes, keeping a little mystery can be a good thing.
"I do have to say, there is a thing when some things are kept private," she recalled. "One time I remember spending time with someone and he was vacuuming once, and he was just walking around the house without clothes on. And he was like, oh there's a mess, let me vacuum. And I was like, please don't vacuum. It was such a turn off!"
Hoda wouldn't name names, but KLG vowed to get it out of her. "In a commercial break," she said, "I want to know who it was!"