Wednesday night's visit by Kathie Lee Gifford and Hoda Kotb to "Watch What Happens Live" was full of great moments. But after Kathie Lee discussed Caitlyn Jenner, it was Hoda Kotb's turn in the spotlight — explaining the fun, celeb-tastic way she met her boyfriend of two years, Joel Schiffman.
It happened, she told host Andy Cohen, when she wasn't expecting it at all. She'd been invited to speak at an event with "Wall Street guys" who were "bored," and after it ended Hoda stuck around to sign some autographs. Pretty much par for the course.
After she'd signed a few, one man appeared in line and asked for his own. "I said, 'Who should I write it to?'" she recalled. "And he said, 'How about to me?' And I said, 'How 'bout to you?'"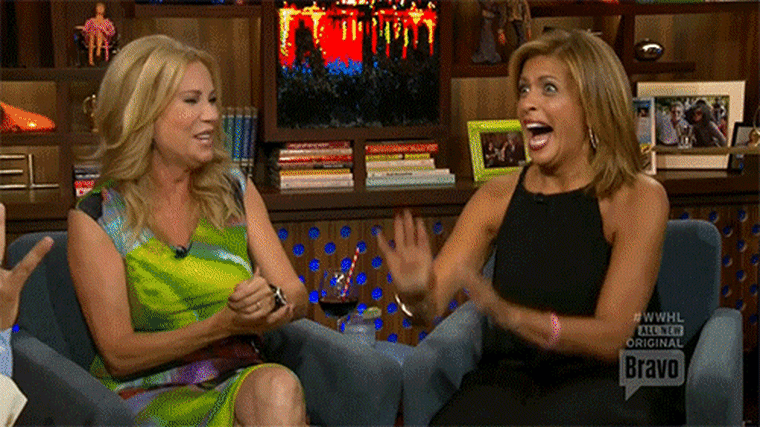 Smitten but cautious, Hoda had someone do a little background check. "He didn't have a wedding ring, but that's all I knew," she said. A contact from the event emailed the man — Joel — who emailed Hoda back. There was a date, the pair clicked and ... "We've been going out for two years," said Hoda, who kept the dating under wraps at first, until they'd established the relationship.
"Now it's so solid that [I] feel comfortable," she said. "He's adorable."
And clearly has good taste. Check out all the videos here to enjoy the fun!