Jimmy Fallon faced off with guest Julia Louis-Dreyfus for a round of the Whisper Challenge on "The Tonight Show" Wednesday. But if you ask us, it was Hoda Kotb who really won the word-guessing game.
OK, sure, the familiar face from TODAY wasn't actually on the show, but her name certainly brought some winning laughs when Fallon stumped Louis-Dreyfus with it.
"Hoda Kotb," Fallon said while facing the actress, whose headphones blocked the sound.
"Origami?" she guessed.
Nope.
"Oh, God, help me?" she offered.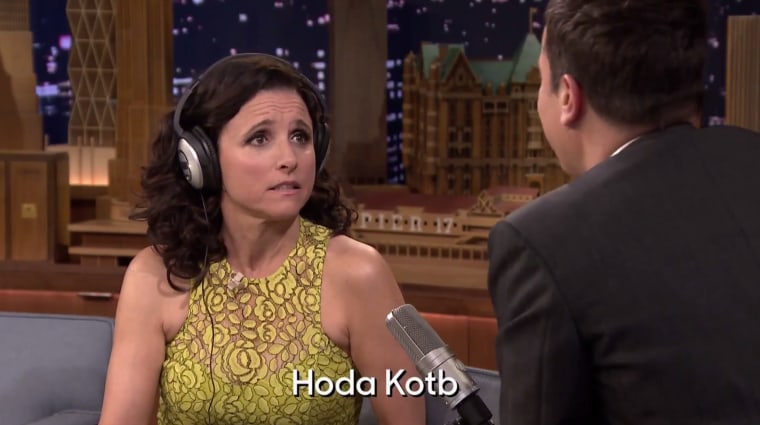 At that point Fallon fell forward in a fit of laughter, and Louis-Dreyfus gave up.
Point to Fallon — and big points to his TODAY pal, Origami Kotb.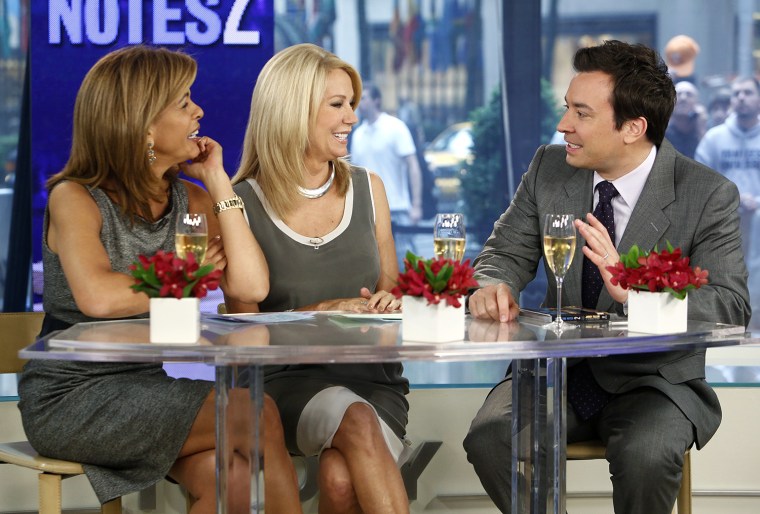 Check out the clip to see the rest of the hilarious game — it's worth it!
Follow Ree Hines on Google+.