It's Valentine's Day, and KLG and Hoda are feeling the love! Well, kind of.
"Valentine's Day is such a wonderful holiday," Hoda said, before quickly clarifying: "Not!"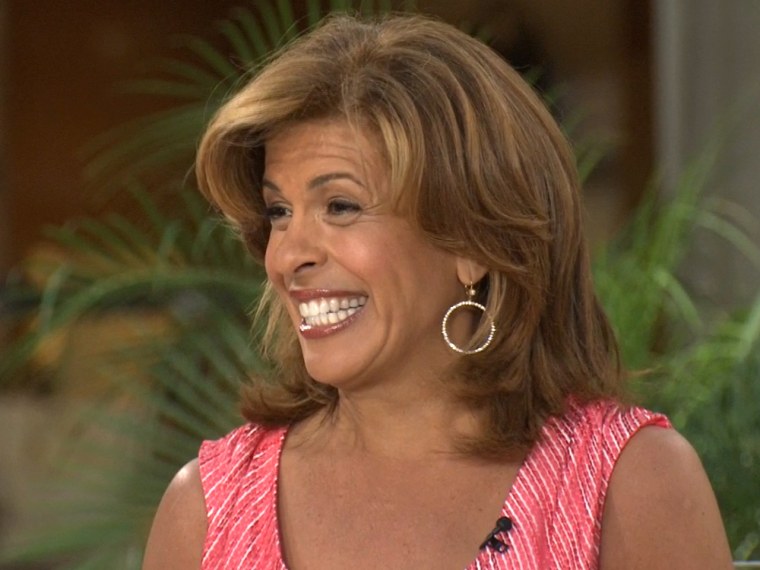 After joking around about how much fun (read: how awful) it is to watch other people get flowers on Valentine's Day, Hoda started to reveal the real reason she doesn't love the holiday of love.
"Valentine's Day, I'll be honest with you, is not my favorite holiday of the year, because—"
"Get out the Kleenex, this is sad," KLG interrupted, leaving Hoda wishing for some liquid courage.
"I wish we had a drink — I'll explain why, then the drinks hopefully will come. I met my first husband on Valentine's Day," Hoda revealed.
As the crowd began to "awwww," Hoda added: "Wait — it gets worse. And we signed our divorce papers on Valentine's Day."
Hoping a cocktail would appear to ease the heartache, Hoda looked around for some Fourth Hour-style love. "Do we have drinks?" she asked a little frantically. "Seriously? Are there any? There are none? There are no drinks?"
Luckily, two kind gentlemen showed up on cue with a "healthy" vodka cocktail for the ladies, making this year's Valentine's Day cheerier for Hoda than some in the past.
Meena Hart Duerson is a TODAY.com senior editor who would rather have a "healthy" cocktail than a dozen roses.