Should being polite trump personal safety when you're getting pampered?
Hoda revealed on Monday that she was still "recovering from injuries" sustained over the weekend from one of her favorite spa treatments.
"They put you on a slab and scrub you within an inch of your life," she said.
But this time, her technician went too far, and Hoda showed off a bruised scrape she got on her arm from the treatment.
Hoda said she was afraid to speak up because her technician was being so earnest. That made KLG scoff.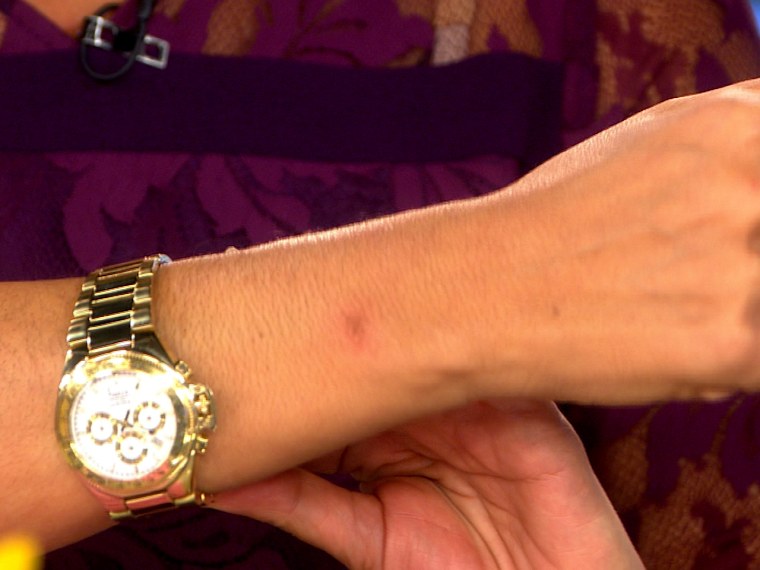 "Usually, you have no trouble about telling everybody else around here when you don't like something," she said.
But Hoda said she gets uncomfortable reprimanding someone who "is really trying hard."
"You're not quite sure how far you should go to stop them because you don't think it's that bad until you look at it later," she said. She compared it to getting a haircut when your stylist wants to go a bit shorter than you're comfortable with.
Apparently, Fourth Hour fans understand where Hoda is coming from.
"Absolutely, nothing worse than nicked cuticles during a pedi...ouch!" tweeted Laura Jenkins. "Also bad coloring job warrants a mention & fix."
More:
KLG and Hoda weigh in on Kim and Kanye's racy photoshoot
Men visit KLG and Hoda in nothing but their undies
Hoda's shocking high-heel secret