Ever since Kathie Lee and Hoda's on-air love affair started five years ago, fans have wondered if their hilarious booze-in-the-morning, tease-each-other-about-everything, no-topic-is-off-limits, over-the-top friendship was for real.
Well, rest assured: What you see is what you get.
"We have become Frick and Frack," KLG tells TODAY.com, which we took to mean that the ladies are like yin and yang, two halves of a whole, peas in a pod (though those are also the names of a pair of Swiss figure skaters from the '30s. Does this mean there's a "KLG and Hoda On Ice" show in our future? We can only hope).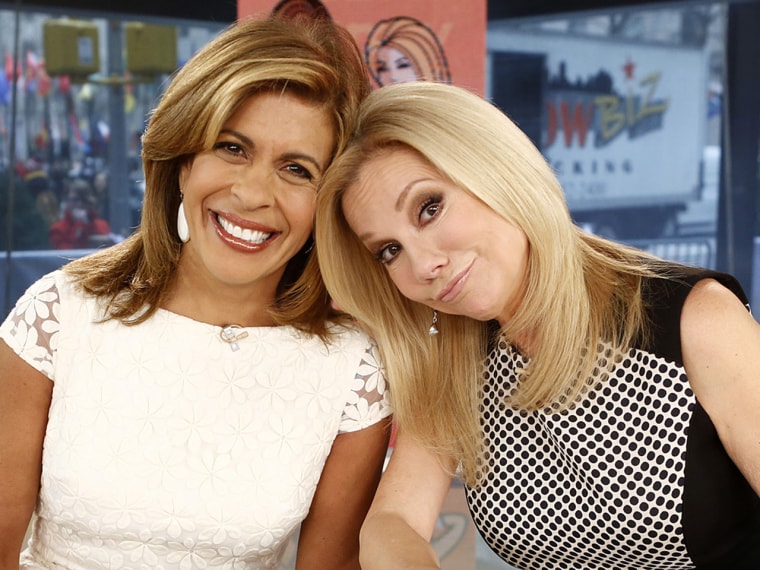 Kathie Lee said it was love at first chat for her, recalling her blind date with Hoda at the Rainbow Room back in the day. "I was far more intelligent and far more beautiful than she was," KLG deadpans, "but I saw potential in her."
The way the ladies can laugh over cracks like that is key to their friendship, and Hoda even offered some insight into their back-and-forth in her latest book, published earlier this year. "Can Kathie Lee be a pain in my ass?" she wrote. "Yes. Some days I want to take her to the mat and stick gum in her hair. But, love her or hate her, Kathie Lee knows how to do live talk television. And don't worry about me, I can take whatever she dishes...I know Kathie Lee has a golden heart and she has my back."
And in all seriousness, KLG can't stop gushing about her co-host. "I just loved her," she says, of the day they met. "I knew that day that even if we never worked together, she'd be my friend for the rest of my life."
Off camera, the ladies say the love — and the laughter — keeps going.
"We do exactly the same things," Hoda says. "We have lunch together, we hang out, we talk on the phone... I confide in her, she confides in me. It's what a friendship is."
And Hoda knows if there was any b.s. about their relationship, you'd be able to tell.
"Here's the funny thing about life — you can't fake it," she says. "You can't. People can try, and you can tell the people — and they know who they are — who are pretending; you know it! You're like, that's not real!"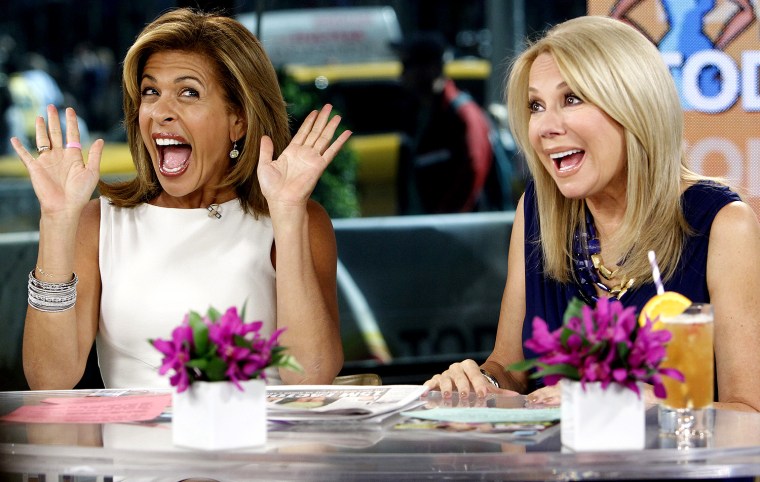 Luckily, KLG loves Hoda for who she is (even if that leads to a lot of teasing, over Hoda's dating life and shoe size, for example).
"I feel so lucky to know that I get to walk in and be true," Hoda says. "You get to go in and really enjoy yourself."