When the British boy band One Direction performed this morning, the plaza was packed with thousands of screaming adolescent girls…and one Hoda.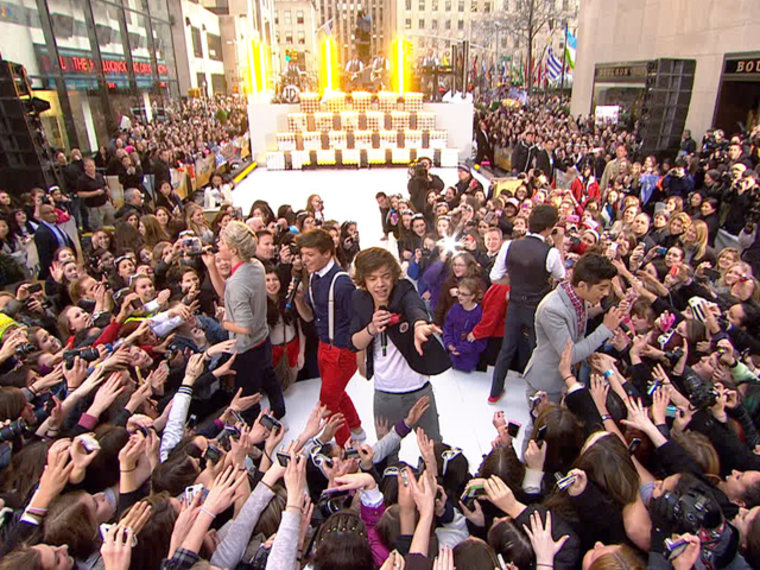 Kathie Lee thought her co-anchor was still at their morning meeting, but she'd slipped away to record the show on her phone and squeal along with the other lovestruck teens. Hoda, like all the kids who called in sick to school, got totally busted on camera. KLG must be immune to the charms of handsome young British pop stars, because she accused Hoda of acting not-quite-her-age.
Hate if you will, KLG; it's going to make for a great entry in Hoda's secret diary.
 Julieanne Smolinski is a TODAY.com contributor. She misses O-Town.
 More:  One Direction fans throng TODAY plaza for concert