The contemporary Christian group Hillsong United packs arenas all over the world, and they performed their hit song "Oceans" in Studio 1A for Kathie Lee and Hoda.
The group, which started as a small church band in Sydney, Australia, has a new documentary called "Let Hope Rise." It follows their astonishing journey to an internationally known band that today leads Christian worshipers all over the globe.
"I don't know why God used a little youth band from a church in the outer suburbs of Sydney, but for some reason He's given us the opportunity," Joel Houston of Hillsong United said.
WATCH: Lauren Daigle performs uplifting song 'How Can It Be'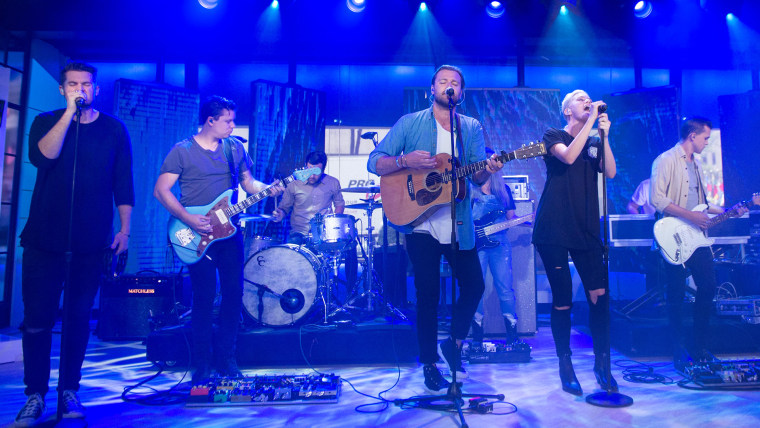 The much-anticipated film was put on hold after the original studio, who owned the rights, went through financial troubles. It's now being distributed by PureFlix, which is known for bringing faith-based films to the big screen.
WATCH: Hillsong pastors says Jesus relates to everybody
Directed by Michael John Warren, whose resume includes the Jay Z film "Fade to Black," the film aims to highlight what it looks like to be a follower of Jesus in today's modern world.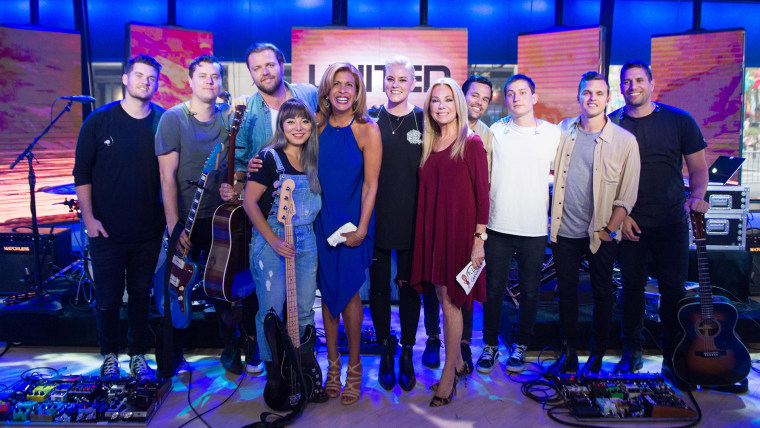 "In the end, our success is not about us, it's all about God," Houston said. "You take Him out of the equation, you got nothing."
The band is part of the global church Hillsong that has campuses on five continents with more than 100,000 attending their weekly services.
Leading the way is Joel's dad, senior Pastor Brian Houston, who chatted with Kathie Lee and Hoda about the church's rise last September.
WATCH: Kathie Lee pays touching tribute to Frank in Israel
"I was always a big thinker ... To be honest when we started, we were just glad somebody turned up the next week," Brian Houston told Kathie Lee and Hoda.
"Let Hope Rise" hits theaters on September 16.
Follow TODAY digital dude Kyle Michael Miller on Twitter.