It's the top job in the country, but how do we really know if a candidate has what it takes to be the commander-in-chief?
Well, we could pay attention to their public platforms and debate discussion, but "Tonight Show" host Jimmy Fallon found a way to make the process more fun when he sat down with Democratic front-runner Hillary Clinton Thursday night: a job interview.
Fallon grabbed a clipboard and got right down to it, asking the former secretary of state and current presidential hopeful how she heard about the position.
"Fourth-grade social studies," she said with a smile.
MORE: Hillary Clinton: 'I'm not nervous at all' about Sanders closing gap in polls
Clinton touted her experience and assured Fallon she had references before getting serious in the mock interview.
"I care about what happens to our country, and it means a lot to me to make sure that we keep producing good opportunities for people, help everybody have a chance to live up to their God-given potential," she said. "There's more we can do, and I want to try to make that happen for everybody."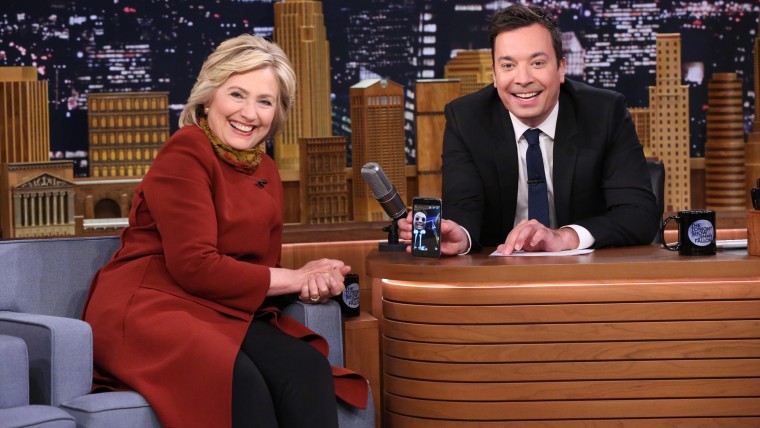 While Fallon appreciated the eager applicant (whom he dubbed "a chatty Cathy"), what he really wanted to know was: Can she type?
"I can in a pinch!" Clinton told him, also adding that she'd be willing to relocate "for the right job."
MORE: Hillary Clinton learns 'Whip/Nae Nae' on 'Ellen,' Bill critiques performance
But the biggest laugh came at the end of the interview, when Fallon gave a nod to a certain scandal as he deadpanned, "Is there an email address we can reach you [at]?
"You can follow me on Snapchat," she shot back.
Follow Ree Hines on Twitter.