If only every time someone said, "Take a hike," it ended with a ring on someone's finger!
When two-time Academy Award winner Hilary Swank and tennis pro-turned-financial adviser Ruben Torres left for a recent hike, they were boyfriend and girlfriend, but by the time they returned, they'd upgraded their relationship status.
RELATED: Hilary Swank: Life goes by so fast, just be in the moment
"Went on a hike and this happened!" reads the caption to the 41-year-old "Boys Don't Cry" actress' photo, posted Wednesday afternoon and addressing her quarter-million Instagram followers. "I am so happy to share with you all, the engagement to my dear Ruben." The caption ends with the hashtag #Engaged, a smiley face sticking its tongue out, and a couple of heart-oriented emojis for good measure.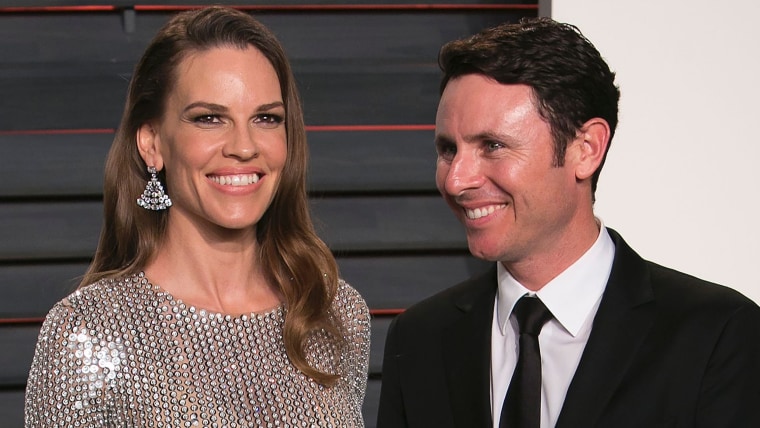 Within an hour of its posting, the picture of the smiling couple had collected more than 7,000 likes, as well as a string of well wishes from fans in the comments section. A wedding would mark the second marriage for Swank, who was married to actor Chad Lowe from 1997 to 2007.
RELATED: From 'Mean Girls' to 'Dead Poets Society': 15 movie teachers we love
As for the gemstone-centered engagement ring, it was unknown as of Wednesday if it's a million-dollar baby.
Follow TODAY.com writer Chris Serico on Twitter.