Hilary Duff's husband Matthew Koma had a funny way of wishing a happy birthday to his friend and his wife's ex, Joel Madden.
On his Instagram story, Koma posted several images dedicated to Madden to mark his 44th birthday on March 11. Many of the posts were sweet, but one in particular brought up some history between Duff and Madden from the early 2000s.
Koma posted an old photo of Madden and Duff in one story, writing, "It's not even weird that you dated my wife @joelmadden it just makes me feel closer to you." 
Madden shared the post on his own Instagram story, adding the text, "We love you Matt."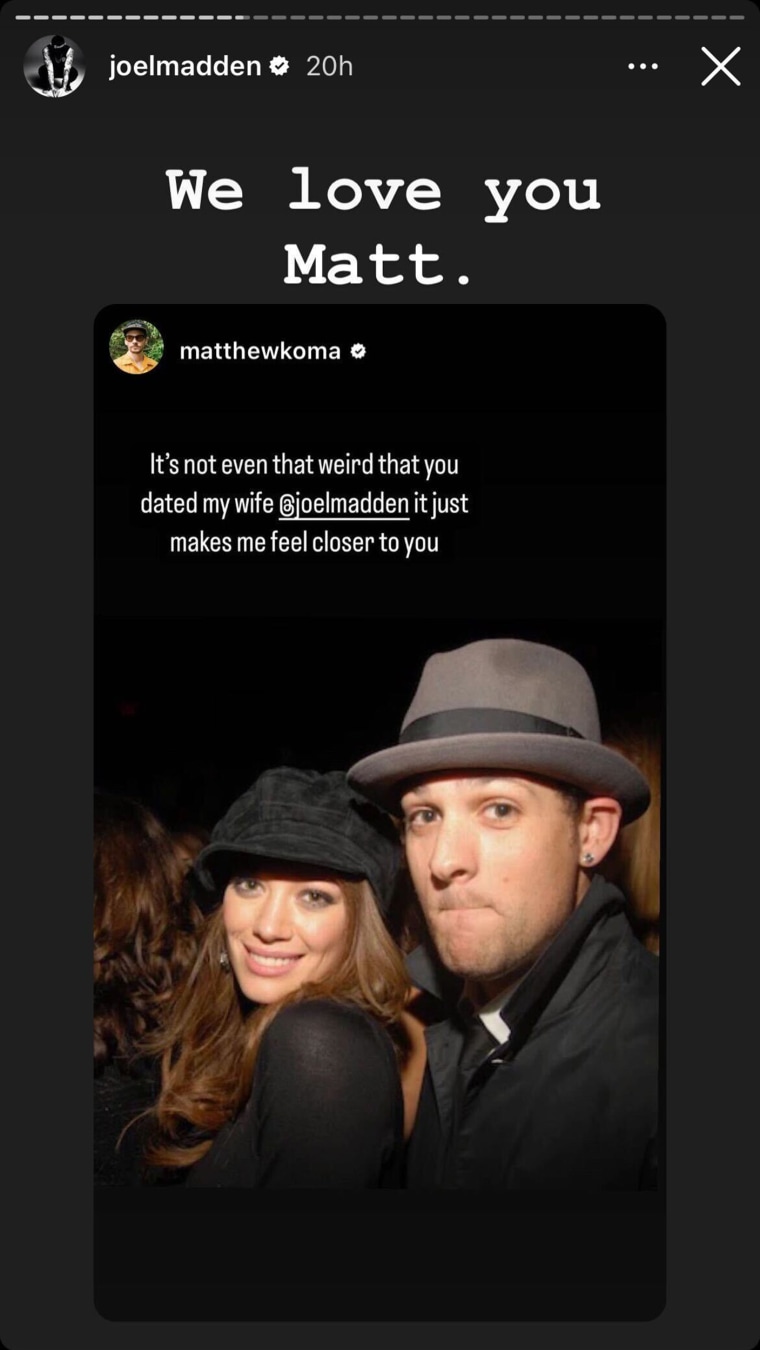 Before he poked fun at his friend's previous relationship with his wife, Koma's birthday posts seemed innocuous enough.
He first shared a photo of the two of them together with the simple caption, "Happy birthday @joelmadden."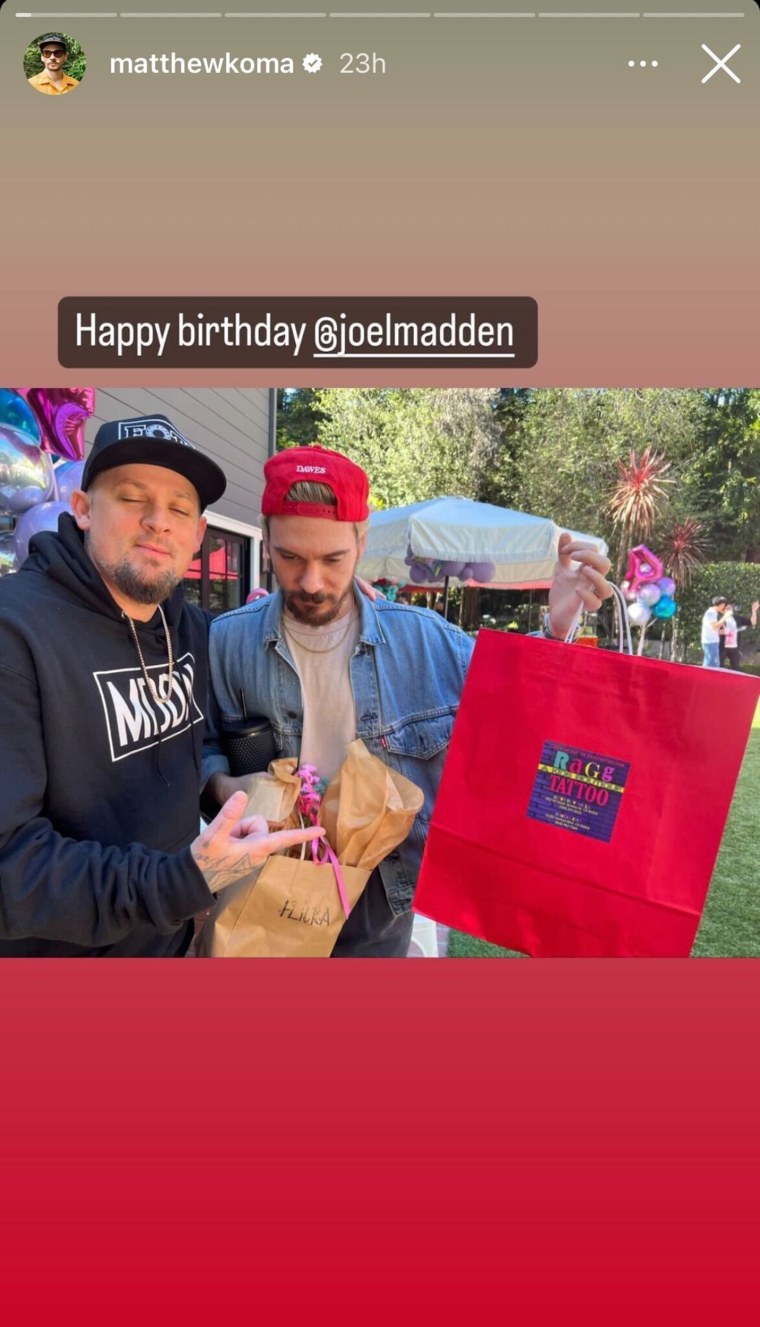 In the second slide, he shared a photo of the two as they posed with some dogs in middle of the street.
The photo was accompanied with the message, "Grateful for you and our friendship."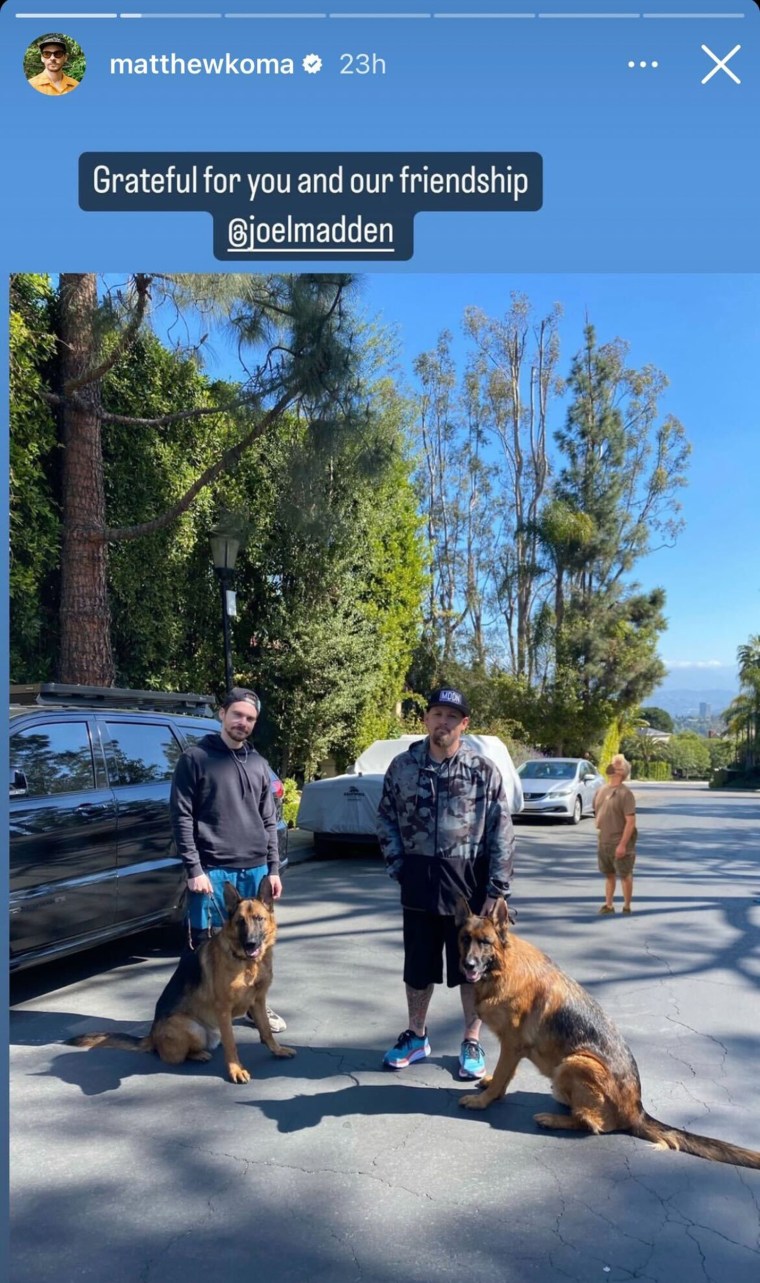 Koma then shared another slide that perfectly exemplified their close relationship. On a napkin he scribbled, "MATT + JOEL 4 EVA" in red crayon.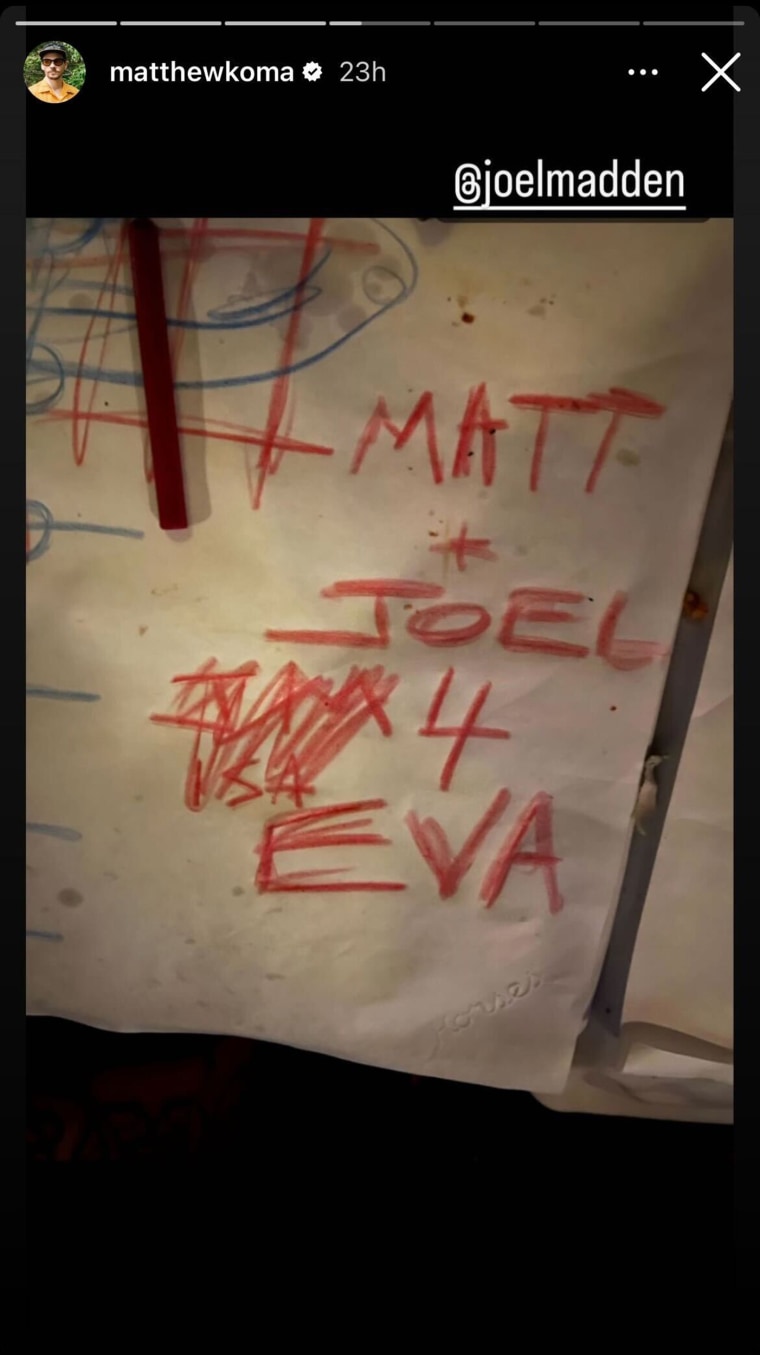 Koma ended his birthday tribute to Joel with one last fun photo. He posted a snap of himself with an electric guitar next to Madden's wife, Nicole Richie, who sat on the floor with her arms opened wide. 
"Also now feels like a good time to tell you about me and your wife @nicolerichie," Koma teased.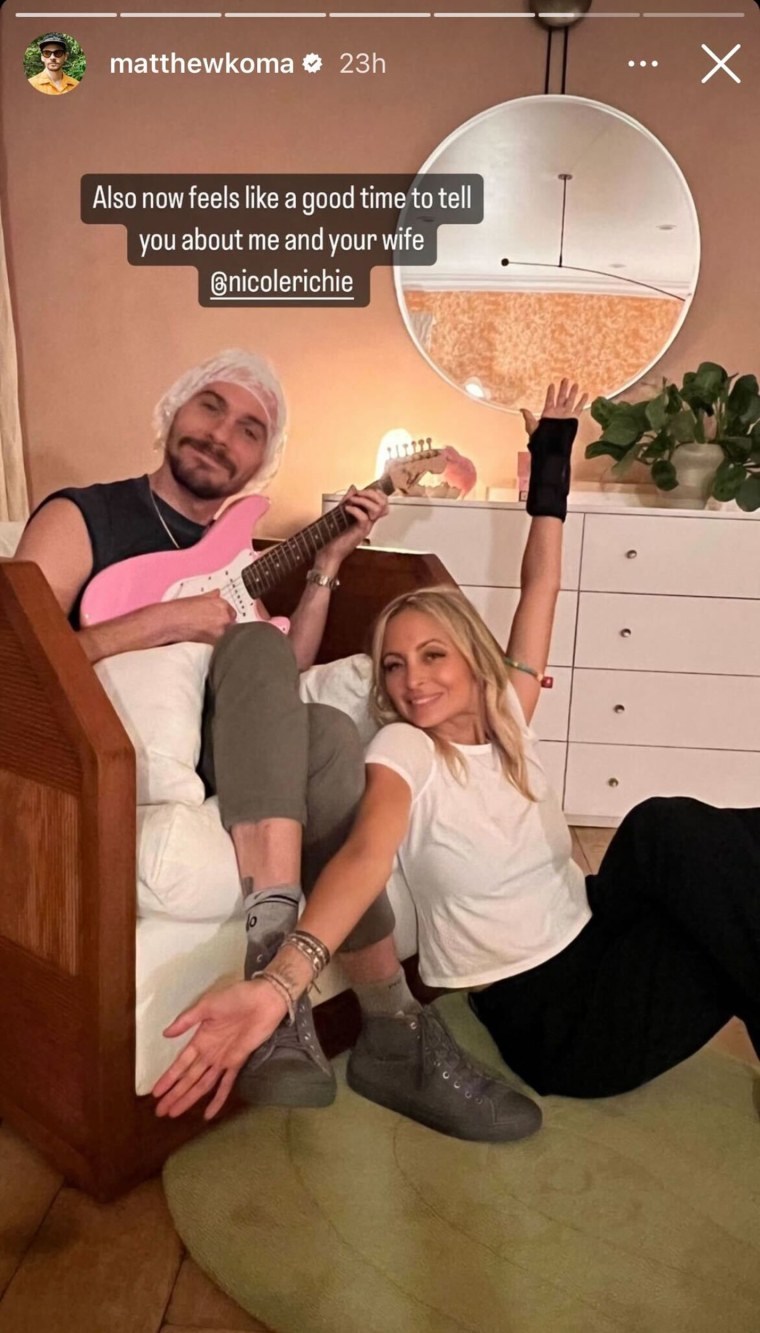 Duff and Madden previously dated in the early aughts from 2004 to 2006. Madden went on to marry Richie in 2010, with whom he shares daughter Harlow, 15, and son Sparrow, 13. 
The "Younger" star and Koma tied the knot in December 2019 and have two daughters: Banks, 4, and Mae, who turns 2 on March 24. Duff also shares 10-year-old son Luca with her ex-husband, Mike Comrie. 
During a January appearance on "Watch What Happens Live," Duff was asked about her enduring friendship with Richie and Joel's brother Benji Madden after her split with the Good Charlotte member in 2006.
"We're neighbors and we actually hang out all the time," she said. "I was just in [Richie's] driveway honking for her to come drink wine with us the other night."
Duff went on to share another moment when her husband decided to troll, bringing up the time when he Photoshopped a picture of Joel and Benji Madden with his wife for a Valentine's Day card.
"This was before we started hanging out and I think Joel and Nicole were like 'Oh my god, they don't like us and we've just moved in here next to them,'" Duff explained. "But now they know that Matt is a big troll and likes to have lots of fun."