Few small-screen heroines were as relatable for early-2000s tweens as Lizzie McGuire. And we asked Hilary Duff to look back on why young viewers fell in love with the clumsy yet charming character.
"She was going through experiences through middle school that everybody can relate to, and she didn't necessarily fit into the popular kids or the mean girls or the jocks or the brains," Duff told TODAY. "You know, she kind of had friends everywhere. But she laid her insecurities out for everyone to kind of relate to, and I think that really resonated with people."
Like Lizzie, Duff was 13 when the Disney Channel hit premiered in 2001. And some of her favorite storylines were those that mirrored her own life — for example, the episode in which Lizzie and friend Miranda memorably plan to buy their first bras.
"I was going through a lot of the same things," she said. "And the writers would pull a lot of things that were happening in my life and kind of, like, write them into the show. So drama with friends or having to go bra shopping with my mom, kind of being uncomfortable and klutzy in my own skin and falling down or, you know, whatever kind of was happening. Not that they took all of my life things, but it was very similar what was happening in my life and what was happening in her life."
She continued, "I definitely think that the bra episode is one that stands out in my brain as being like first of all, really wanting it, 'cause I thought a bra was cool, and then second of all, being like, 'How am I gonna get that? I have to talk to my parents about that. That's gonna be the worst thing ever.'"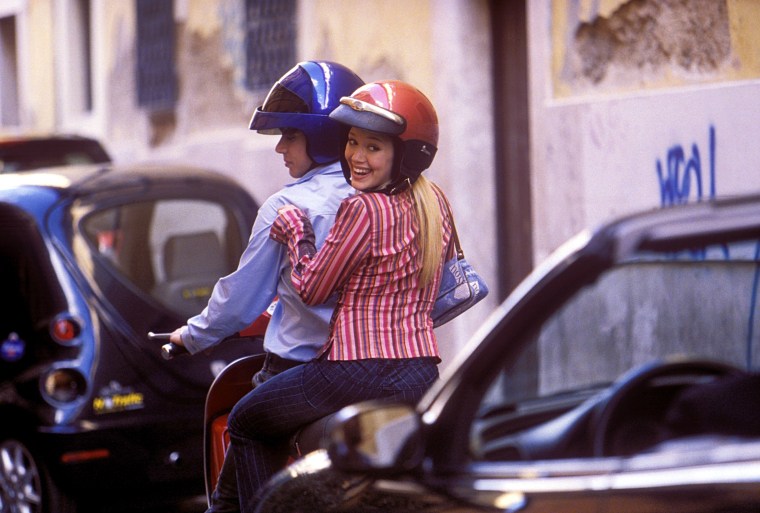 The actress is hoping to inspire the next generation with her latest project: She's partnered with Jif and the Boys & Girls Clubs of America as a spokesperson for the brand's "Imagine If, With Jif" contest, which challenges children to submit entrepreneurial ideas to make the world a better place and compete for a $15,000 grand prize.
"We get to see the ideas roll in, and that's really such a fun part of this, to see what the kids come up with," she said. "It's really beautiful. It comes from their heart."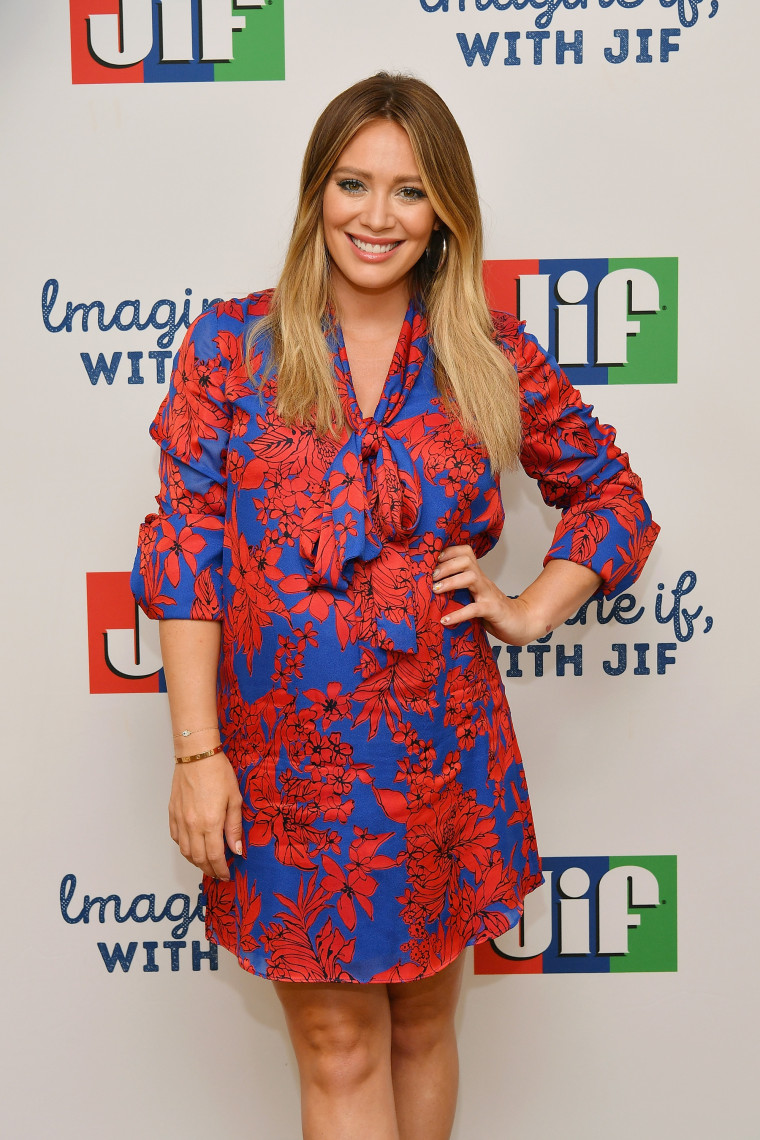 Duff, whose second studio album turned 15 earlier this week, said she's touched when fans say her work impacted their childhoods.
"Sometimes it's wild to me that I've had such a long career already," she said. "I'm 30. And one of the Today show producers actually just came in and was like, 'Well, yesterday we celebrated the "Metamorphosis" 15-year anniversary,' and I was like, 'Wait, what? Where am I? Where have I been?' It's really nice to know that, you know, even past 'Lizzie McGuire,' I've had fans that have stuck by my side and, you know, followed me into a music career, and back into acting again."
"I'm on a new show, 'Younger,'" she added. "I feel lucky that I get to work on projects that I enjoy and that I feel connected to, and to know that so many people have followed me along the way or just supported me, been kind to me and relate to me, it's really nice to know that I've made some sort of impact."