Does your husband bombard you with small talk the moment you walk in the door from work?
Well, "Saturday Night Live" has a solution for you: a man park.
Last night's episode of the late night comedy show hosted by Jonathan Majors with musical guest Taylor Swift poked fun at how straight men in serious relationships often rely on their female significant others for connection and conversation.
"SNL" stars Alex Moffat and Pete Davidson portray friendless partners to Heidi Gardner and Ego Nwodim, respectively. When Gardner and Nwodim return home from work and grocery shopping, Moffat and Davidson overwhelm them with random questions and comments.
"Vin Diesel has a twin brother," Davidson's character shares.
"On a football team, there's 11 players, but with rugby, there's 15," Moffat explains to Gardner.
"When I walk in the door, my husband sort of rocks information at me for 25 minutes straight, and all the words come out fast and in the wrong order because he hasn't spoken to anyone else that day," Gardner tells the camera.
Nwodim demands Davidson leave the house to make other friends to talk to besides her.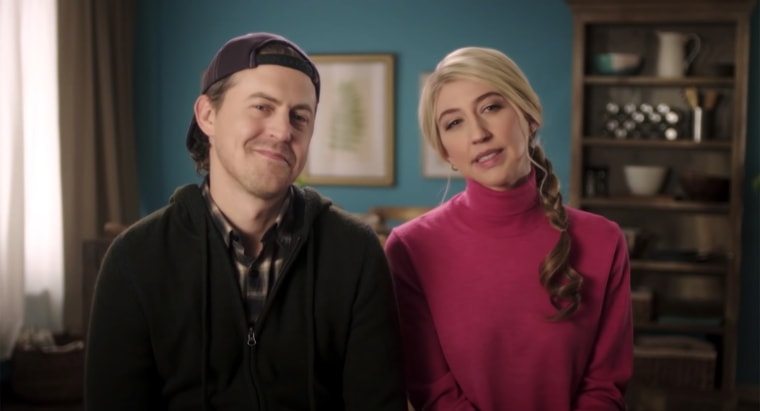 "That's insane," says Davidson. "Where would I even go?"
The magical place is a man park, like a dog park for men, where guys can talk to other men about anything from movies to sports to music, so they can have an outlet besides their girlfriends and wives.
Many viewers took to Twitter to co-sign the idea of a man park — particularly women who would like to drop their partners off there.
"Should I send my husband to man park? #snl #TaylorOnSNL," asked one viewer.
"#SNL the 'Man Park'! I'm literally covering my mouth with both hands and crying laughing…as my husband says 'I don't get this?'" posted another.
Some male viewers discovered the skit hit too close to home as they watched the episode alongside their partners.
"After the 'Man Park' skit ended, I immediately turned to my gf and asked if that's me. She laughed, but didn't answer. Send the coroner. #SNL," tweeted one viewer.
"Really didn't appreciate how much my wife laughed at the 'Man Park' sketch on 'SNL' last night," added another.