The first time a complete stranger tweeted me a picture of herself naked, I was a little stunned. Sure, I am studying to be a doctor, but not that kind of doctor. However, I soon realized that my new Twitter friend was not alone in her decision to strip down, take a few photographs, and tweet them to me. My Twitter account was suddenly full of clothing-optional photographs and encouraging messages from a host of strangers, men and women alike.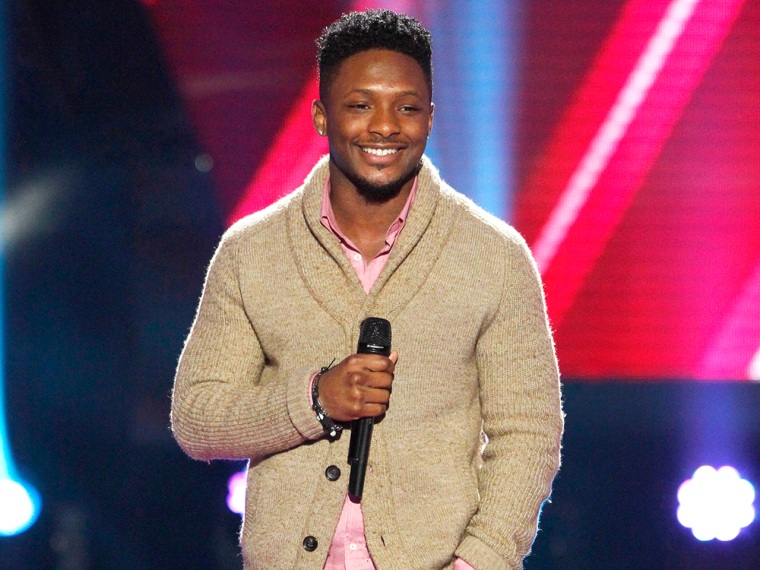 Clearly, I had done something awesome overnight, something so wonderful that it prompted complete strangers to cheer me on with both their words and bodies. But what could it be? I thought hard over the events of the past week, but all I could come up with was a blur of dull academic work, interspersed with a lot of laundry folding.
Finally, one of my new Twitter friends dropped a clue. "Watching my guy @KrisThomas on @TheVoice ....Started from da bottom now he there...." he tweeted at me.  Kind words, but the guy he sent it to is not a guy at all, and definitely not a singer. I am Kris Thomas. Just not the right one.
But now I get it. Memphis singer Kris Thomas  (@KrisThomasMusik) is a current contestant on NBC's "The Voice," where his soulful, gender-bending rendition of Whitney Houston's classic, "Saving All My Love For You," recently secured him a place on Team Shakira.
Clearly, all this nudity, all of these cheerfully illiterate tweets, were not meant for me, Twitter handle @KrisThomas, at all. They were meant for him.
What sets "The Voice" apart from other talent competitions is the blind audition. Because the judges can't see the contestants, they are forced to choose based solely on talent. I looked up Kris Thomas' audition online, and it turns out, the judges were surprised to discover that he was a man, because his song choice of that Whitney Houston classic required a vocal range that few men could master.
Apparently his newfound fans approached Twitter as their own blind audition, because Kris Thomas the singer is an African-American man, and my Twitter icon clearly indicates that I am Kris Thomas, Caucasian woman.
Feeling badly that this talented young man was missing out on all that misdirected nudity, I put a notice up on my Twitter feed explaining the mix-up, along with his correct Twitter username, so that his fans could find him. I replied to messages that were especially kind, or from kids, to let them know how to redirect their positive words to the correct recipient, and sent the naked people notes asking them to find their dignity and put their clothes back on.
Just as quickly as the flurry of attention whipped up, it died down. Most of my new friends have now deleted their tweets to me, and all of the tweets containing nude pictures appear to have been deleted by their owners.
Hopefully, they all found their way to the correct Kris Thomas, who, with any luck at all, is enjoying a Twitter feed full of encouraging, often naked, fans, whose lack of Twitter identification skills are more than made up for by their willingness to strip off their clothes and cheer him on.
I will be cheering for him too, this talented singer whose name I happen to share. Fully clothed, of course.
 Kristin Yates Thomas is a Ph.D. candidate at Northwestern University. She is not a contestant on "The Voice."
Related content: