Before audiences make new memories at screenings of "Finding Dory" (opening in theaters June 17), the life lessons from its predecessor, "Finding Nemo," are worth remembering — even if Dory, herself, can't.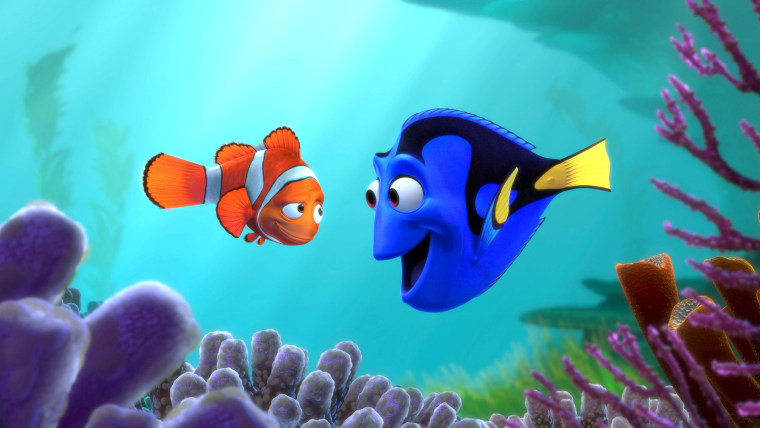 The 2003 blockbuster, which grossed almost $1 billion worldwide during its theatrical release, chronicles the adventures of a clownfish named Nemo (Alexander Gould) and his father, Marlin (Albert Brooks), after they're separated. Along the way, they both meet some new friends on land and in the deep blue sea, including a sweet Blue Tang fish by the name of Dory (Ellen DeGeneres).
As you may recall (and Dory may not), Dory suffers from short-term memory loss, which, as one may suspect, plays a role in the sequel.
But just because Dory can't remember the boat that just drifted by doesn't mean audiences have forgotten "Finding Nemo's" many lessons. Here are nine of them, in chronological order.
Lesson No. 1: A great parent is always there to hold your hand/fin.
Nemo is a bit less intimidated by the ocean than his dad Marlin, who defends previously protective measures at a petting zoo: "Hey, that snail was about to charge."
Lesson No. 2: Fish like big boats, and they cannot lie.
So what if Nemo's buddy misidentifies one as a "butt"? As Sir Mix-a-Lot might say of their nautical discovery: When a boat drifts in / without a bit of haste / and an anchor in their face / they get stunned.
Lesson No. 3: Fish are friends.
Some sharks, however, have a tougher time sticking to their credo.
Lesson No. 4: It's never too late for self-improvement, or to make new pals.
At a support group for sharks who are trying to stop eating fish, Dory — who's y'know, a fish — offers some solidarity among her unlikely new pals: "I don't think I've ever eaten a fish," she says, inspiring applause and a cheer of "That's incredible!"
RELATED: Summer movie roundup: TODAY previews the most anticipated films of the season
Lesson No. 5: Sometimes, it's because someone likes you that they don't want to be with you.
It's a complicated emotion, after all. Despite the fact Marlin doesn't want to hang with Dory, credit him for trying to offer a kinder version of "It's not you; it's me."
Lesson No. 6: Dude, never call a male turtle by the name "Mr. Turtle."
After all, "Mr. Turtle" is Crush's father's name.
Lesson No. 7: Letting go isn't easy, but there's beauty in watching kids fly solo.
The moment Marlin sees Squirt recover from a stumble on his own marks a breakthrough for the paternal clownfish, who'd been somewhat overprotective, albeit for good reason. Much like Squirt's impressive recovery, Marlin's epiphany, too, deserves a fin-bump.
Lesson No. 8: Don't be shellfish, er, selfish.
When Nigel saves Marlin and Dory from a flock of seagulls (and, yes, flew "so far away"), it should have taught the so-called "rats with wings" that something isn't theirs just because they keep shouting, "Mine?" (Sadly, they don't seem to learn.)
Lesson No. 9: Keep swimming.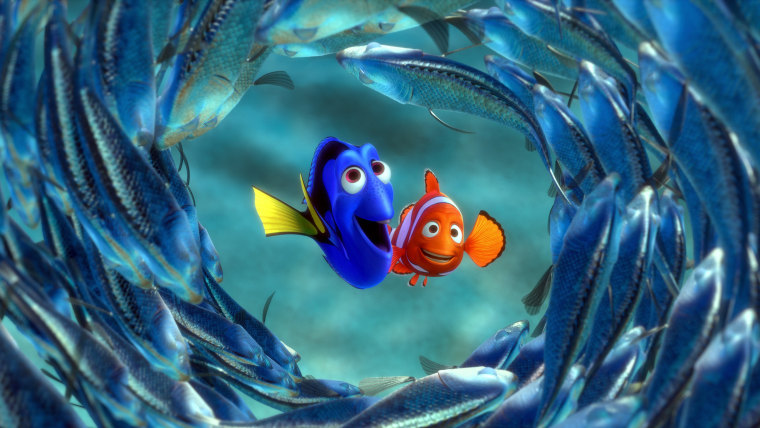 Ultimately the film's greatest lesson is one of perseverance. Whether it's going to great lengths to help a family member or chasing any other kind of goal, tenacity can help make one's dreams come true. It's even easier with help from loyal friends, even if one buddy happens to have forgotten the objective in question.
Follow TODAY.com writer Chris Serico on Twitter.