There's something about the "Friends" theme song that perfectly set the tone for the classic comedy. Even now, those opening guitar notes are all it takes to bring a smile to a devoted fan's face.
But don't expect to see any of the former stars smile when they hear the Rembrandts' '90s hit, "I'll Be There for You." According to Jennifer Aniston, the track was never a hit with the cast.
During a visit to BBC's "The One Show," the actress cringed when the topic turned to the music.
"We were all never a big fan," she confessed. "No one was really a big fan of that theme song."
But when she saw how disappointed the hosts looked, she added, "I'm sorry. I don't mean to say that. We felt it was a little ... I don't know."
RELATED: This is how much Monica's apartment in 'Friends' would really cost
It seemed the problem for Aniston and the others went beyond the music and right into the whole opening sequence.
"Dancing in a pond, like a fountain? It felt sort of odd," she said. "But we did it, because we were told to."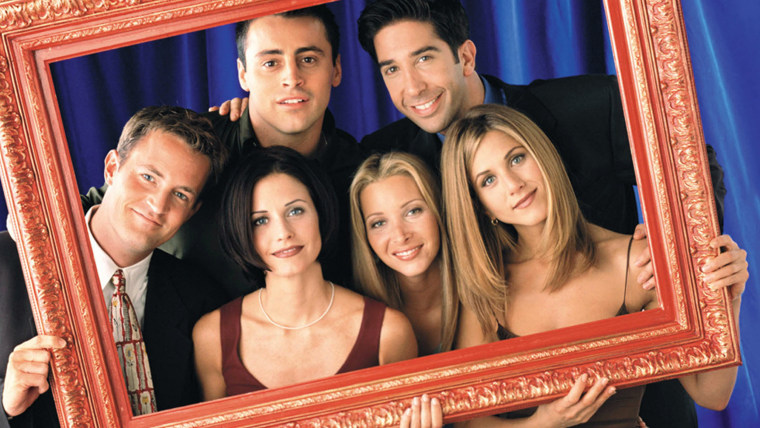 But that — along with her now-unforgettable "Rachel" haircut — is where her "Friends" criticisms end.
In fact, Aniston explained that she still enjoys watching the reruns.
REQUEST: 'Oh. My. Gawd!' 'Friends' actress reveals how Janice got her laugh
"I can't help it," she said. "First, I'm trying to remember which episode it is, and then half the time I'm saying to myself, 'I don't remember that.' And then you get sucked into the nostalgia of it."
Follow Ree Hines on Twitter.