"This Is Us" fans rejoiced when Sterling K. Brown won Best Lead Actor in a Drama Series honors at the 69th annual Primetime Emmy Awards on Sunday. But that joy turned to annoyance when the actor's microphone was cut off during his sweet and hilarious acceptance speech.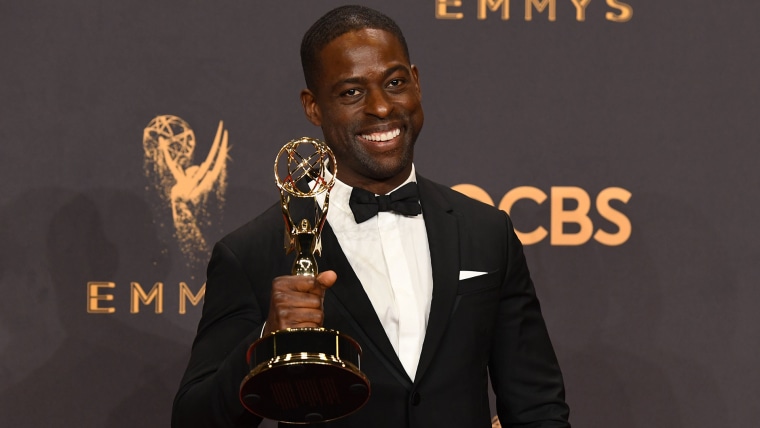 Of course, the irritating moment, which happened because of the telecast's time crunch, did nothing to squash Brown's glee — and now, thanks to a video tweeted by Variety, fans can hear the rest of Brown's remarks, which he delivered in the press room.
The two-time Emmy winner began his freewheeling speech with a respectful shoutout to "Homicide: Life On the Street" star Andre Braugher, the last black actor to win the Best Lead Actor in a Drama award nearly two decades ago. Brown called it a "supreme honor" to follow in Braugher's footsteps.
He also made audience members roar when he thanked his "This Is Us" co-stars with zany references to retro sitcoms.
"I want to thank my cast — Milo (Ventimiglia), Mandy (Moore), Justin (Hartley), Chrissy (Metz). You are the best white TV family that a brother has ever had," he said. "Better than Mr. Drummond, better than them white folks that raised Webster. I love you," he joked, referring to 1970s and '80s sitcoms "Diff'rent Strokes" and "Webster."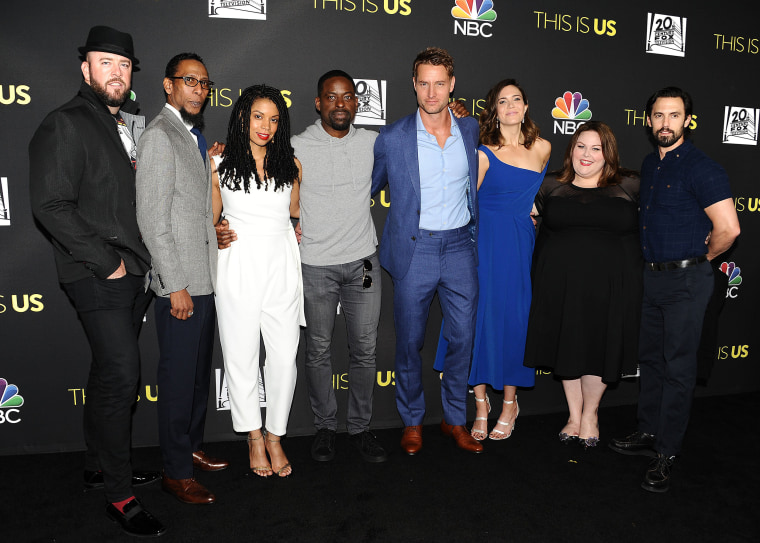 His TV wife, Susan Kelechi Watson, was honored with a nod to the '90s comedy "Martin."
"Susan, it is my pleasure to rep black love with you, sister. Let's keep doing it like Martin and Gina," he quipped.
Seconds later, music began playing and Brown's microphone was cut.
But backstage, not missing a beat, the grateful actor continued, praising "This Is Us" writers, producers and directors, as well as the show's creator Dan Fogelman.
The actor's sweetest thanks were reserved for his wife and children.
"And to my wife — they cut me off before I got to thank my wife —Ryan Michelle Bathé, you're everything," Brown gushed. "You make my life worth living and you gave me two of the most beautiful things that god has ever put on this planet, my sons. Andrew Jason Sterling Brown, Amaré Michael Brian Christian Brown, daddy loves you with the strength of a thousand suns."
Congratulations again, Sterling!