Fans of "My Best Friend's Wedding" may be surprised to hear that in the movie's original ending, Julia Roberts got the guy.
Well, not the guy, but a guy.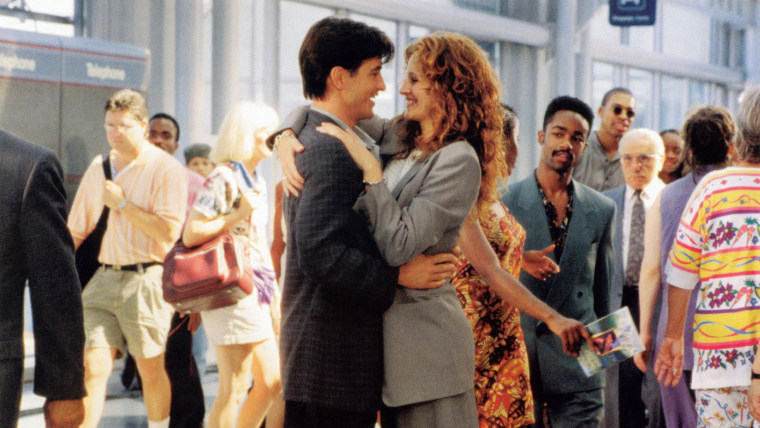 The 1997 rom-com, you'll recall, told the story of Julianne (Roberts), a 20-something woman who realizes she's in love with her best friend, Michael (Dermot Mulroney), when he becomes engaged to Kimmy (Cameron Diaz).
Scheming Julianne tries to sabotage the couple's wedding and fails.
But in the movie's original finale, Julianne meets a handsome stranger (John Corbett) and lives happily ever after.
The only problem? That ending failed big-time with a test audience, P.J. Hogan, the movie's director, revealed to Entertainment Weekly.
"They wanted her dead," said Hogan, who wrote 2015's Aussie comedy "The Dressmaker." "They just couldn't understand her motives."
RELATED: Here's how 'Frozen' was originally going to end — and why it changed
So, Hogan changed the script, expanding the role of Julianne's gay confidant, George (Rupert Everett), who acts as her "conscience" throughout the movie.
"Whenever she was being particularly devious I'd have her phone Rupert's character and he would call her out on it," he explained.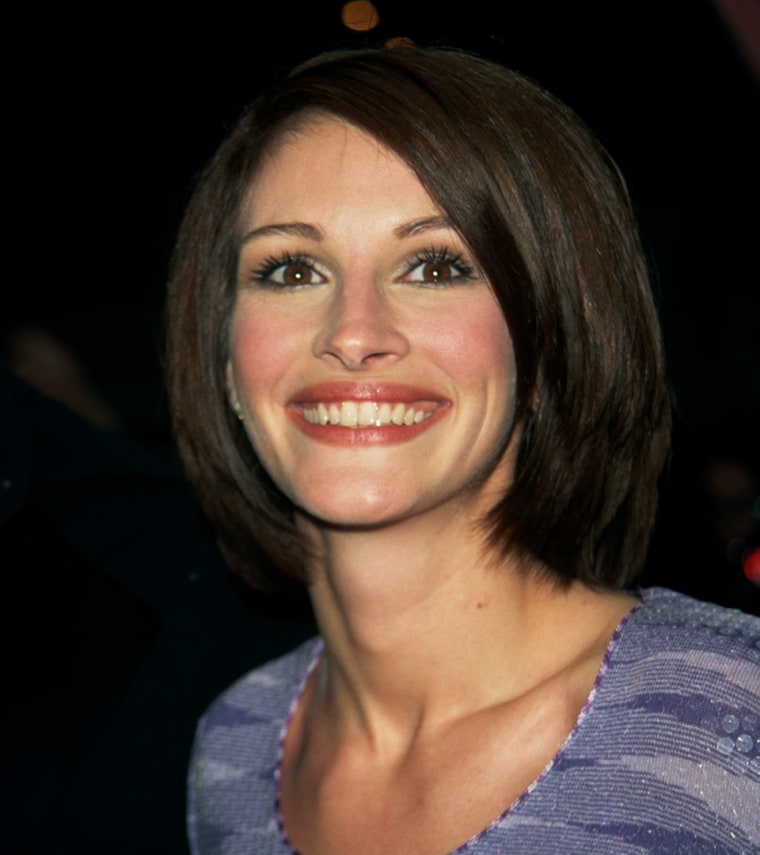 Next, Roberts, was called back to reshoot the movie's final scenes. (Look carefully and you'll see she's wearing a long, curly wig to cover the short haircut she got when she thought filming had wrapped.)
In one crucial scene near the end, Julianne chases Michael as he's chasing Kimmy. In the rewritten version, Julianne stops to call George, who bluntly asks her, "Who's chasing you?"
That moment, said the director, allows audiences to feel empathy for her.
"I just asked myself, 'What do I need to hear someone say to her at this point?'" Hogan said. "It was implicit in the scene, but she needed George to point it out to her."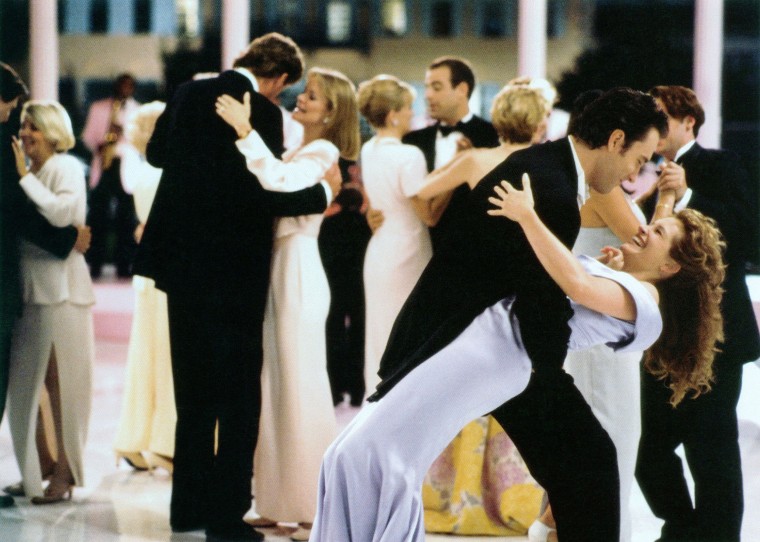 In the final scene fans know and love, George shows up to Michael's wedding and dances with heartbroken Julianne.
"It would have been such a downer of an ending if George hadn't shown up," said Hogan.
But, having the friends dance together changed everything.
"That one scene somehow gave the audience permission to forgive Julianne," said the director. "Those last five minutes really made the whole movie work."