Candace Cameron Bure has played D.J. Tanner since she was 11 (Oh, Mylanta!). So, what are her all-time favorite "Full House" moments?
"Singing onstage with the Beach Boys was very memorable," Bure told TODAY, looking back on the 1988 episode in which the Tanners meet the legendary group. "I remember crashing Uncle Jesse's Mustang Sally, 'cause I really crashed that into a pole. I was so nervous to do it," she added.
Another unforgettable scene she cited was D.J.'s dramatic breakup with on-and-off boyfriend Steve while mountain climbing.
"I don't know what D.J. was seeing in Steve," she joked. "All Steve did was eat. He came over to the house to get a sub sandwich. And that's all. And then maybe steal a kiss."
However, Steve did have a few romantic gestures up his sleeve.
"I know from 'Fuller House' that he carved our initials with a heart around it into the gym floor in our high school," Bure added.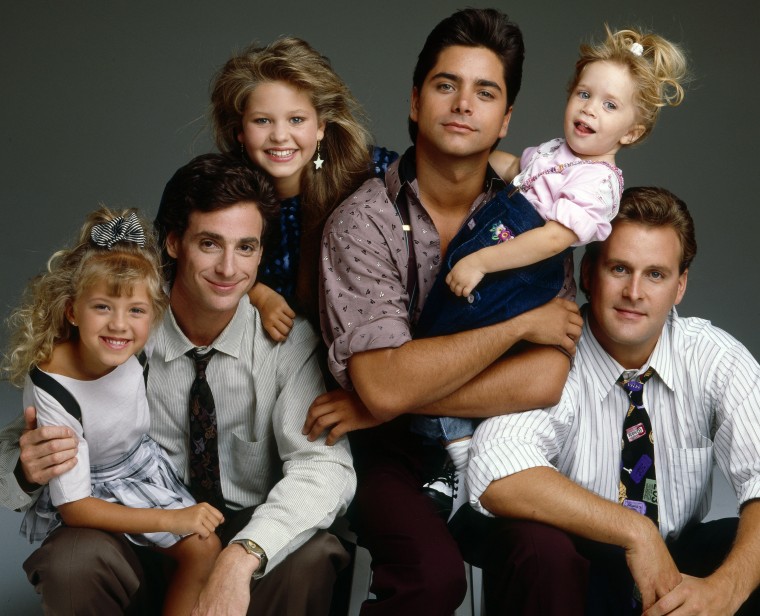 And what was the most ridiculous "Full House" storyline?
"Michelle got amnesia when she fell off a horse," she said, referring to the 1995 series finale. "And that's how we ended the show!"
Watch the video above to see what else she had to say! And for more with Bure, check out her new book, "Kind Is the New Classy: The Power of Living Graciously."