Jon Hamm visited TODAY Wednesday to tell us all about his new comedy, "Keeping Up With the Joneses," but his big-screen banter was only half the fun.
As he regaled us with anecdotes from the set of the film — including the "painful-but-fun" process of having his "200 pounds" go airborne with the help of an indoor skydiving machine — Hamm punctuated his points with amazing faces.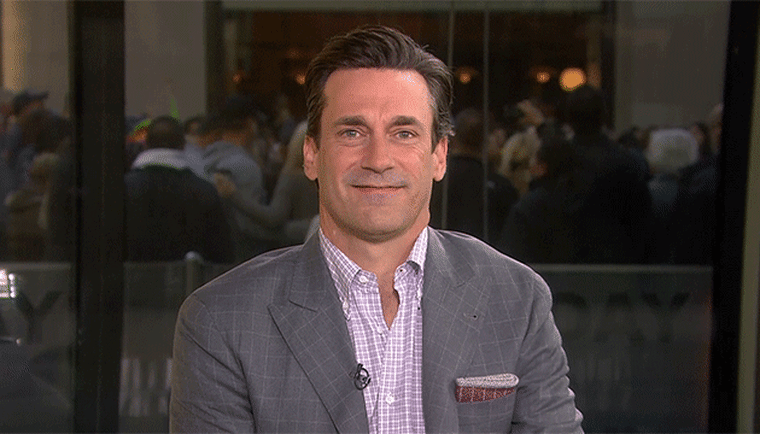 REALTED: Jon Hamm reveals that his name is misspelled on Golden Globe
Hamm's co-star, Zach Galifianakis, recently stopped by TODAY and revealed just how funny he finds Hamm. "And then," Savannah Guthrie explained, "(Galifianakis) said it's irritating, because you look the way you do."
"So he's calling me irritating," Hamm deadpanned in return. "That's really what he's saying."
Of course, Hamm is no stranger to comedy, even if fans who only know him from "Mad Men" may not be familiar with his laugh-out-loud ways.
"I don't know, a guy got his foot chopped off with a lawn mower," the actor said after giving one "Mad Men" scene some more thought. "That was kind of funny."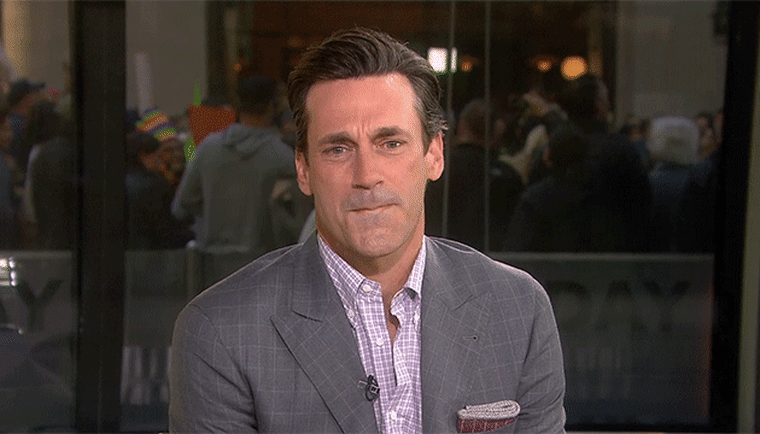 RELATED: What a Hamm! Ellie Kemper joins her former acting teacher on TODAY
You can see more big laughs from the star when "Keeping Up With the Joneses" hits theaters Oct. 21.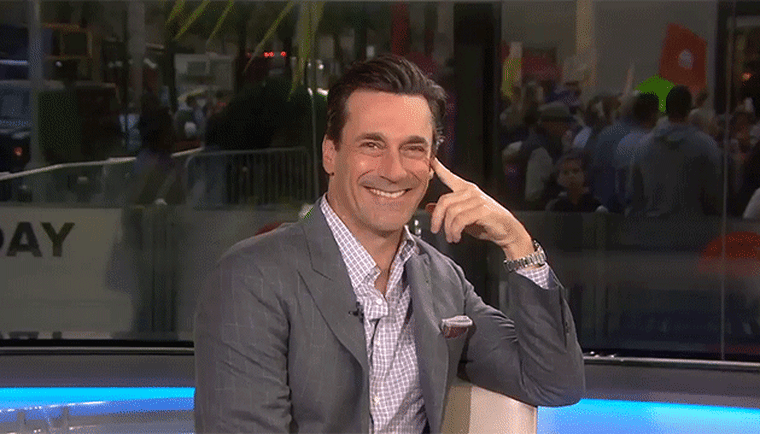 Or you could just scroll up and check out all the GIFs again.
Follow Ree Hines on Twitter.