"Won't you be my neighbor?"
For 912 episodes, Fred Rogers asked this question of his young viewers — and for the entire run of "Mr. Rogers' Neighborhood," our answer was a resounding, "Yes!"
For generations of kids, Rogers was a model of friendliness, kindness and the importance of being earnest. His soothing voice, zip-up cardigan and sneakers made him approachable and welcome in millions of households.
And 2018 is a big one for Rogers' legacy (he died in 2003, aged 74): Not only is it the 50th anniversary of the show's debut on PBS, but Tom Hanks is set to star as Rogers in an upcoming feature film, "You Are My Friend," and a new documentary, "Won't You Be My Neighbor?", is slated to appear in theaters on June 8.
But while Rogers seemed like such a familiar presence in our lives, there may be a few things you just didn't know about him. TODAY pulled Oscar-winning "Neighbor" director Morgan Neville into the Neighborhood of Make-Believe, and discovered five important things about our very favorite guy next door.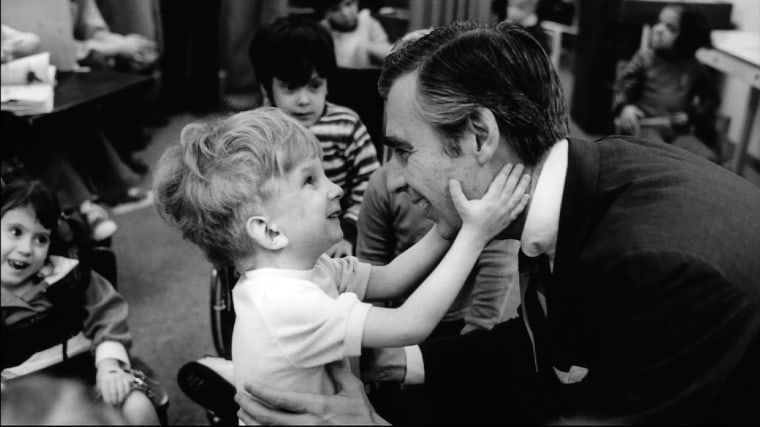 1. Rogers responded to every one of the letters he got, and there are nearly 1 million of them at the Fred Rogers Center in Latrobe, Pennsylvania.
"It's incredible," said Neville. "If you wondered what he thought about something, you could probably find a letter where he talked about it. There are 900 episodes of the show, and going through those was a colossal task, but what really helped us define our mission is we were not there to make a biography about him; we wanted to make a film about his ideas."
2. Rogers, a Presbyterian minister, was also a student of world religions who spoke Greek and Hebrew.
"He didn't just pull from his own theology," said Neville. "He would really want to look at everything, from Buddhism to Judaism to Islam to Quakerism, and try to look for the unifying ideas that underlie all religions."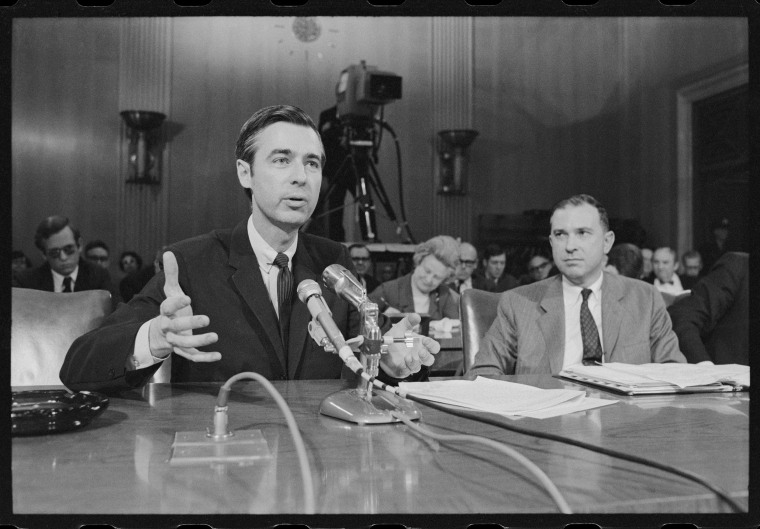 3. He once gave testimony in Congress, urging politicians not to cut funding for public television.
"The stereotype of Fred Rogers is he's a two-dimensional milquetoast who spoke in warm bromides, but the reality is he was a man of iron will on a mission to fight for goodness," says Neville.
4. To Neville, Rogers' calm humanity is something we desperately need now.
"He tried to pull together a common humanist point of view that speaks to what kind of neighbors we should be, and what kind of neighborhood we should have — the kind of society we should have," he says. "He was standing up for something I don't see other people standing up for in this day and age."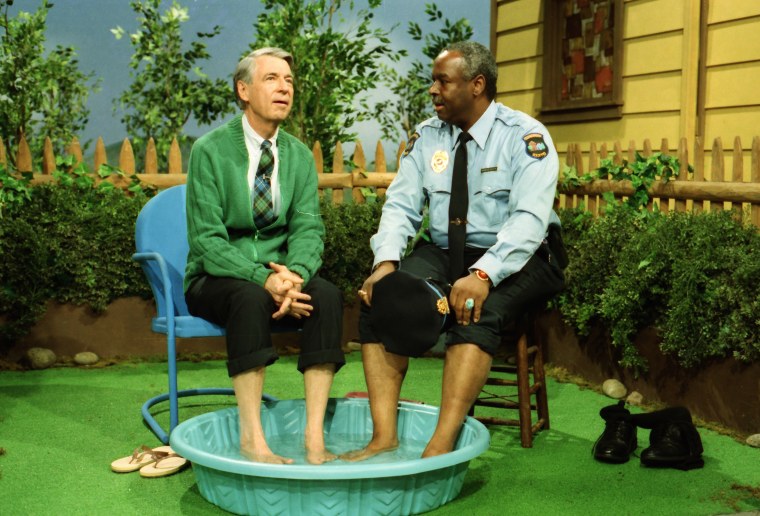 5. Rogers' widow, Joanne, gave Neville an important piece of advice.
"She told me at the beginning, 'Don't make Fred into a saint,'" he recalls. "Because Fred's struggle was often against people who didn't take him seriously, and understand the profundity of his message. Treating him like a saint keeps him two-dimensional. His mission was to tell us that we all struggle, and he doesn't exist on another plane. He labored incredibly hard to fight for grace."
Follow Randee Dawn on Twitter.