"In the Heights," a much anticipated movie adaptation of Lin-Manuel Miranda's Broadway musical of the same name made its debut in theaters and on HBO Max on June 10.
The stars of the film walked the red — well, yellow — carpet at the Tribeca Film Festival on Wednesday night for the official premiere. Last week, the Los Angeles Latino International Film Festival hosted the LA premiere of the film at the iconic TCL Chinese Theater.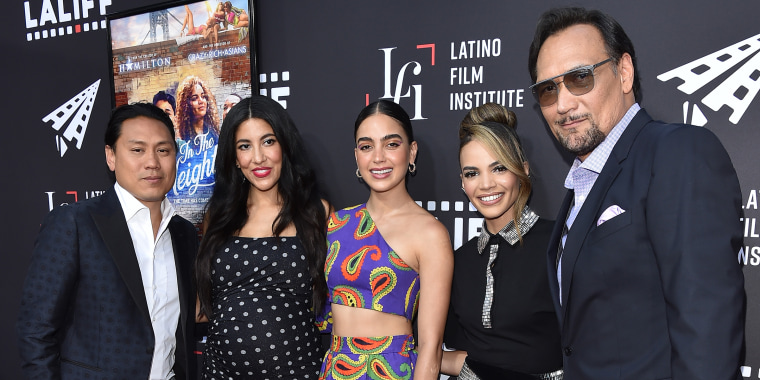 "In the Heights" is the latest directorial endeavor of Jon M. Chu. It's the story of a community living in a working-class neighborhood and the various struggles — from paying for Ivy League tuition to keeping a bodega open to falling in love — that people in the district face.
On the red carpet last week in Los Angeles, Chu told TODAY that he had been inspired to tell the story of "In the Heights" after seeing it on Broadway.
He said it spoke to his own experiences being raised by Chinese immigrant parents in Northern California.
"What it felt like to be raised by your family, not just your parents but your aunts and uncles … I understood the universality of making a film like this," he said.
Later, during a Q&A after the showing, he told the audience that he had profound memories of working on the film.
"I loved my experience so much that I named my son ... 'Heights.' I thought that was the most beautiful word seeing behind your windowsill," he said. "I want to say 'Heights' every day of my life and I wanted him to as well."
Other stars also spoke about the importance of representation in media.
Leslie Grace, who plays Nina in the film, said she used her character's story to process her own journey. When she walked on set, she said she "had never felt so at home."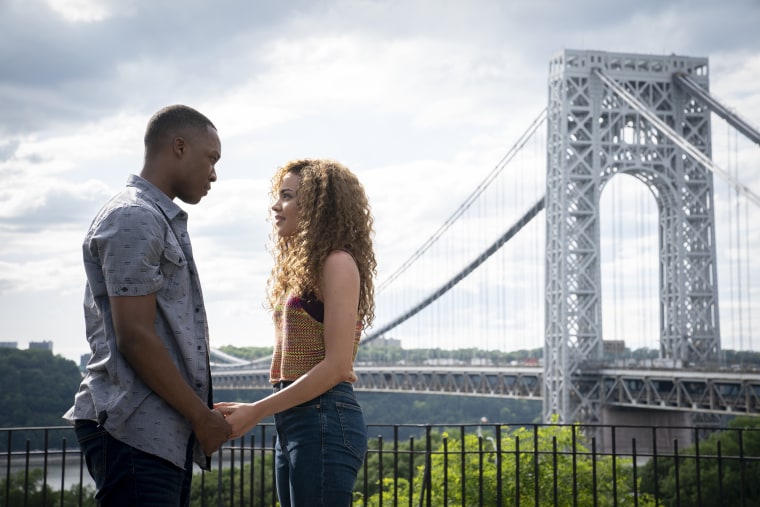 "And that is, I think, at the heart of what we all hoped," she said. "We get to all experience our wildest dreams and be our ancestors' wildest dreams."
When the cast and crew was on location in Washington Heights, they said many people in the neighborhood took the time to stop and talk to them.
"'We've never shot a movie here without cop cars'" Chu recalled being told. "And it made us all cry."
He said one scene — the "Carnaval" dance in a New York City courtyard — had been especially profound.
"I called cut and nobody stopped," Chu recalled, laughing and adding that his crew started to join the dance party too. At one point, everyone started chanting "Lin" at Lin-Manuel Miranda, who was intentionally "trapped on a balcony" during the scene.
"Everyone's chanting 'Lin' and he's like bawling," Chu said, adding that it was a pivotal moment for Miranda to see the young cast members looking up at him. "When he didn't have a role for (himself), he made it … and here we are, making a movie.
"You can dream — dream bigger! — and when you do, it can come true."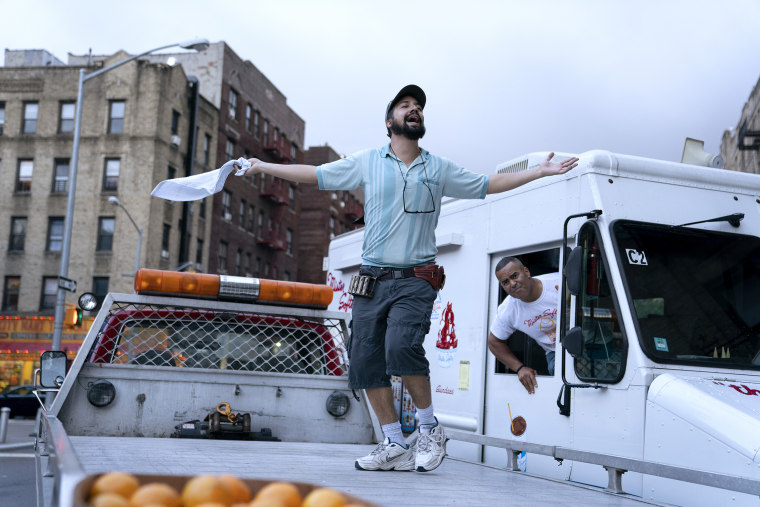 Grace added that the summer they spent in production had changed all their lives.
"We left a big chunk of our souls in this movie but we did it gladly because we know it was special," she said.
The film will have another premiere in the coming days in New York City. It made its debut at the L.A. Latino International Film Festival as a result of a partnership with Tribeca Film Festival, according to LALIFF founder and actor Edward James Olmos.
"This film is not just an East Coast story. It is a Latino story and Latinos are uniquely American," Olmos said. "Every Latino family should see this thing … Latinos, this is a blessing."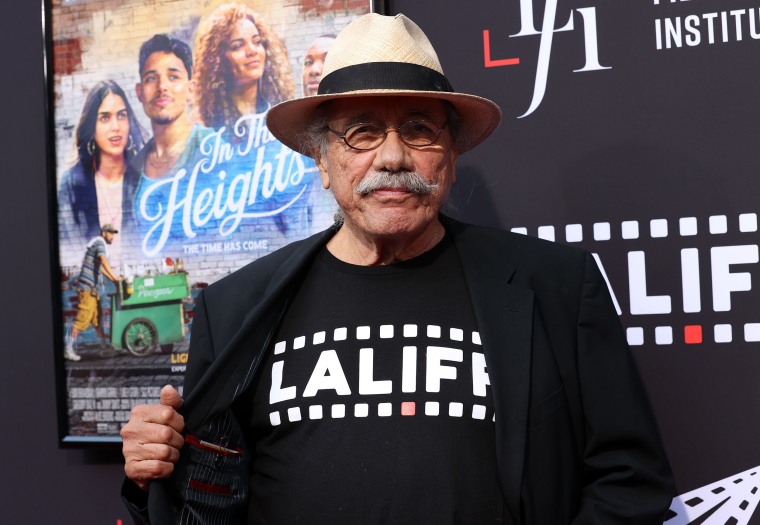 "There's still a lot to be done but I hope this movie allows other stories to have an easier pathway to being told," Grace said.