Heidi Klum remains the queen of Halloween thanks to some inspiration from the King of Pop.
The supermodel unveiled her latest show-stopping costume at her 18th annual Halloween party in New York City on Tuesday night when she transformed herself into the werewolf from Michael Jackson's "Thriller" video.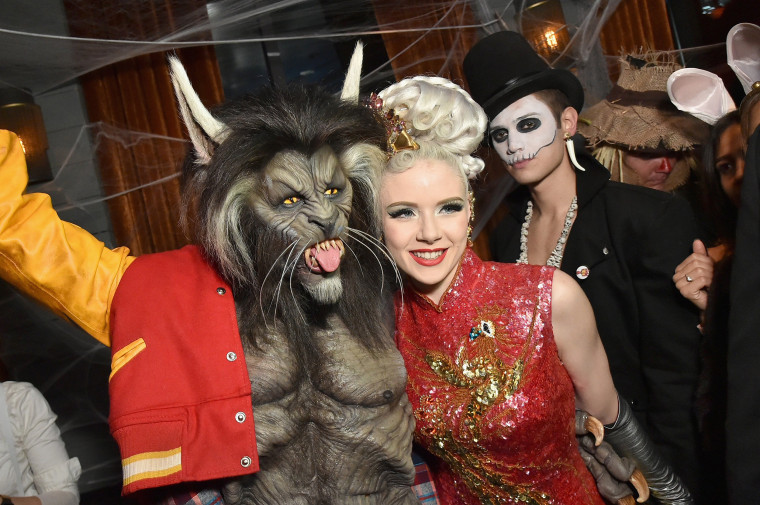 "Michael Jackson's 'Thriller' video is so iconic and it is so fabulous that we had to redo that for Halloween so we're all learning this dance," Klum told Entertainment Tonight. "Obviously, I'm not as good as Michael, no one ever will be as good as Michael, but I really tried my hardest."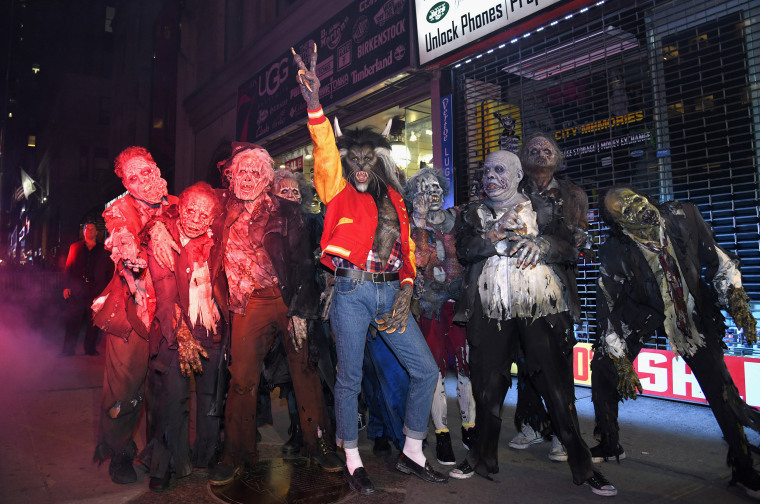 It took a team of makeup artists from the studio ProRenFX seven hours to turn the 44-year-old mom of four into the werewolf, complete with prosthetic teeth and yellow contact lenses.
She documented the transformation on Instagram during the whole process.
"Look at this madness, what is not to love?" Klum told Entertainment Tonight. "It's scary, people are dressing up, people are unrecognizable. So that's the whole fun of it, people dressing up!"
The werewolf is the latest amazing costume from Klum, who cloned herself five times for last year's Halloween bash.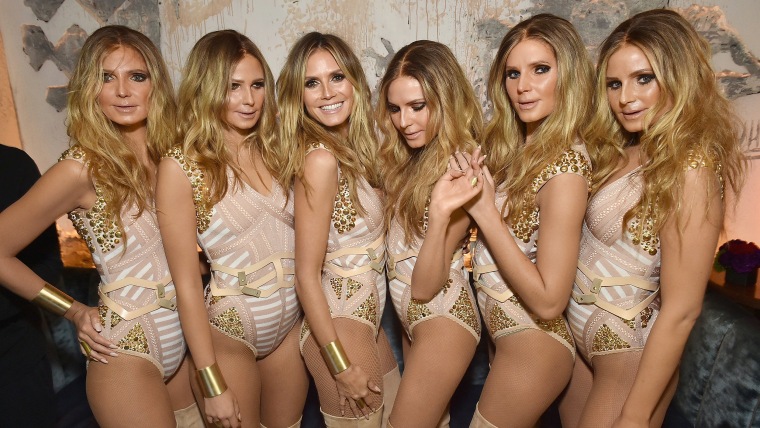 Klum, who began her Halloween transformations in 2000, has also appeared as Lady Godiva, a body with no skin, an elderly woman and Jessica Rabbit.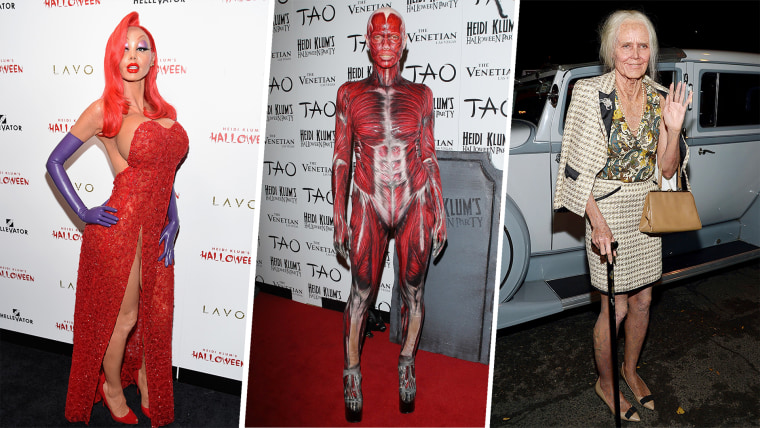 The pressure is already on for Klum to somehow top herself for Halloween in 2018.
Follow TODAY.com writer Scott Stump on Twitter.