Actress Roma Downey is honoring her late "Touched by an Angel" co-star Della Reese.
Downey, 57, took to Instagram early Monday to let fans know Reese, who starred as the wise angel Tess on their beloved CBS series, had passed away at 86.
"Heaven has a brand new angel Della today. On behalf of her husband, Franklin Lett, and all her friends and family, I share with you the news that our beloved Della Reese has passed away peacefully at her California home surrounded by love," wrote the Irish-born actress.
"She was an incredible wife, mother, grandmother, friend, and pastor, as well as an award-winning actress and singer."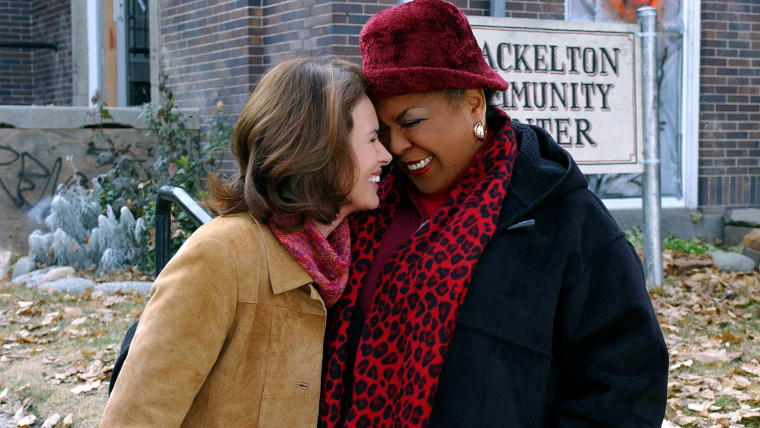 Downey and Reese were co-stars from 1994 until "Touched by an Angel" left the air in 2003. Reese, who began her career as a successful gospel, jazz and R&B singer, later became an ordained minister.
"Through her life and work she touched and inspired the lives of millions of people," Downey's heartfelt message continued. "She was a mother to me and I had the privilege of working with her side by side for so many years on 'Touched By An Angel.'
"I know heaven has a brand new angel this day. Della Reese will be forever in our hearts. Rest In Peace, sweet angel. We love you," she wrote.
TODAY's own Al Roker also paid tribute to the legendary singer and actress on Twitter, sharing photos of Reese, including one of her in her guest role as Mr. T's mother on "The A-Team."
Wrote Roker, "So sad to hear of a star who was truly #touchedbyanangel passing. #DellaReese was a true legend."