It's been seven years since Heath Ledger won the best supporting actor Academy Award for his spellbinding performance as the Joker in "The Dark Knight."
But the Oscar win was bittersweet. The actor died a year before, at age 28, from an accidental prescription drug overdose.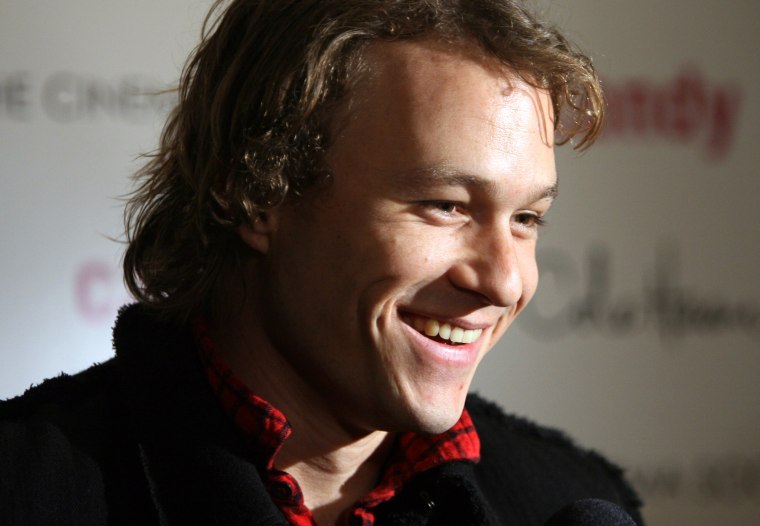 Now, the actor's father Kim, who accepted the 2009 award on his son's behalf, has revealed just how much the honor meant to the late Australian actor's family in a candid interview with The Hollywood Reporter.
Though his son won nearly 100 acting awards during his short life, the Oscar would have been most significant to him, the senior Ledger, 66, told THR.
"It was peer recognition that was important to Heath and the Oscar was the epitome of that."
The family — Kim; Heath's mother, Sally; sister, Kate; and half-sisters Ashleigh and Olivia — was still very much grieving at the time, but their spirits were buoyed by Hollywood's recognition of Heath's acting.
RELATED: Flashback! Watch how Heath Ledger comforts screaming 'fan' on the red carpet
"We hadn't got our heads around the tragedy of losing him, but at the same time, he was receiving such accolades for what he knew was his best work."
The Oscar statuette has been part of a display chronicling the actor's life at the Western Australian Museum in Perth, but it will one day be handed down to his 10-year-old daughter Matilda, who lives in Brooklyn with her mother, actress Michelle Williams.
"Michelle is aware the Oscar remains secured with the museum. At the end of the day, everything is there for Matilda, and when she can take possession of it, it's all hers," Ledger said.
Ledger keeps his son's memory alive by supporting the Heath Ledger Scholarship, which recognizes a talented Australian actor each year.
He's also a patron of ScriptWise, an Australian non-profit organization that provides information about prescription drug abuse.